Kinh tế
US stocks ended a very dismal April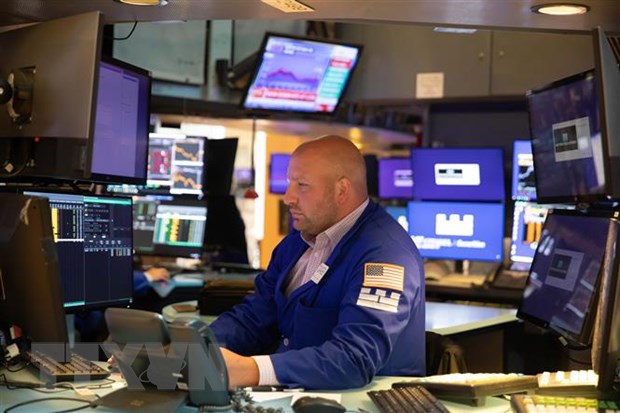 Wall Street stocks A bleak April ended on April 29 after disappointing business results Amazon.
Wall Street's major indices are all down sharply this session. Specifically, the Dow Jones Industrial Average fell 2.8% to 32,977.21 points.
The S&P 500 Index fell 3.6% to 4,131.93 points, while the Nasdaq Composite Technology Index fell 4.2% to close at 12,854.80.
In that session, Amazon shares fell as much as 14.1% to $2,485.63 per share after announcing disappointing business results and guidance.
The reason given is that Amazon is facing increased costs given slowing growth compared to the pandemic period. The company also reported its first loss since 2015.
Craig Erlam, an analyst at forex platform OANDA, said Amazon is the latest name to surprise Wall Street. Like many other companies, Amazon is struggling to adapt to life after the pandemic after experiencing massive growth over the past two years.
Financial analysis site Briefing.com also noted that Amazon's gloomy outlook reminded investors of the prospect of slowing growth in an environment of high inflation.
In general, observers said that factors such as rising interest rates, some large companies reporting disappointing business results and growing concerns about global growth prospects have rocked the market. US stock market in April.
For the full month of April 2022, the Dow Jones Industrial Average fell 4.9% month-on-month, while the S&P 500 lost 8.8% and the Nasdaq Composite lost 13.3%.
This is the largest monthly percentage decline for the Dow Jones and S&P since March 2020, and the largest for the Nasdaq Composite since October 2008.
It was also the worst-performing April for the Dow Jones and S&P 500 since 1970 and the worst month for the Nasdaq Composite since 2000.
Late April is not so lucky, investors will want to expect a rebound in May. But from here, things don't look too favorable for the market.
The big drop in April preceded stocks' usual bout of weakness, with the sell-in-May mentality officially taking hold next week.
According to the Stock Traders Almanac website, an investor holds shares in the Dow Jones Index between November 1 of the previous year and April 30 of the following year and then switches to the income segment. set for the next six months will deliver solid returns with reduced risk. This investment strategy has worked for over seven decades.
Sam Stovall, investment strategist at investment research and advisory firm CFRA, also said the market's seasonal weakness is often particularly pronounced during the mid-election years.
This expert pointed out that it is often beneficial for investors to take profits before the May-October period, especially in the years when mid-term elections are held.
Mr. Stovall noted that since 1992, the S&P 500 has fallen an average of 3.4% in the upper part of mid-election years.
One thing expected to break the seasonal trend next week is the upcoming May 3rd-4th Fed meeting.
The central bank will issue an updated policy statement on Wednesday (May 4), followed by a press briefing by Chair Jerome Powell.
Quincy Krosby, chief equity strategist at LPL Financial, said the market will be watching the meeting for answers to a number of questions: Will the Fed comply? preliminary monetary policy stance and stick to its past commitment to price stability? How far is the Fed willing to go to meet those commitments, and what does this central bank see as potentially disruptive?
Following Wednesday's Fed news, investors will get a slew of key market data on the US jobs market, including Thursday's jobless claims and tomorrow's nonfarm payrolls report. Friday.
The April 2022 jobs report is likely to get more attention next week after US gross domestic product (GDP) turned unexpectedly negative in the first quarter.