Life Style
Thế Giới
The two hottest single princesses in the Japanese royal family and the criteria for choosing a future husband
Marriage between the former Japanese Princess Mako with a simple boy Kei Komuro caused so many ups and downs for the Japanese royal family. Up to now, after the couple has been living in the US for more than half a year, the Mako couple still receives a lot of attention from the public.
Never before has a part of the Japanese people protested and expressed their dissatisfaction with such a royal bridegroom. After Mako's marriage, the Japanese royal family has two young, single princesses, Aiko, daughter of Emperor Naruhito, and Kako, second daughter of Crown Prince Fumihito. Their marital issue is at the fore because the Japanese royal family doesn't want another "nightmare" like Mako to happen again.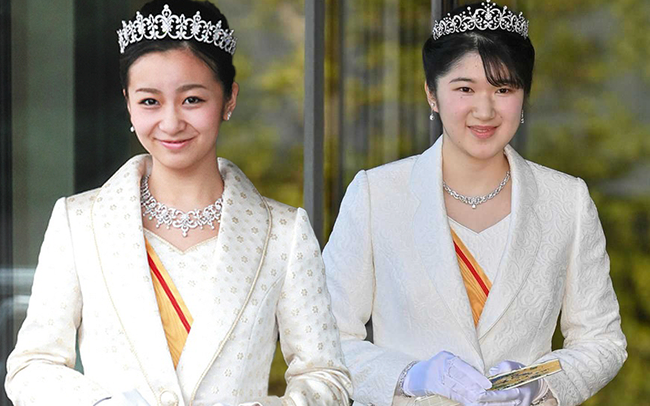 "Don't follow in Mako's footsteps"
Princess KakoMako's closest sister is getting a lot of publicity these days as she is considered a "national treasure" of the Japanese royal family with outstanding looks and talent. The most beautiful princess in Japan is now 27 years old, the perfect time to start thinking about marriage.
Kako is a princess who receives many public expectations, in her there is a perfect combination of tradition and modernity. This princess studied at the International Christian University in Tokyo. In 2018 she completed a course in Stage Management and Performance Design at the University of Leeds (UK).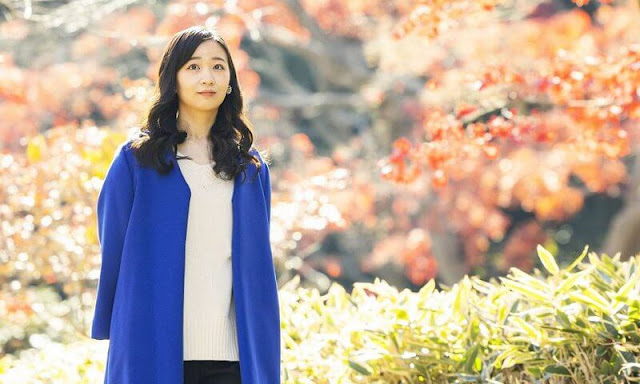 After graduation, Kako actively performed royal duties and did some charity work. This is a rare Japanese princess who has openly expressed her views on issues of public concern. In a press conference, Kako said that by achieving gender equality in the future, people will have more choices in life and will be able to choose the path to maximize their potential.
Kako also didn't hesitate to publicly support her sister's marriage, praising her brother-in-law Kei Komuro amid a storm of public opinion. Princess Kako thinks that "in marriage, two people's feelings are most important. I hope that my sister's wish will come true."
Therefore, many people believe that Princess Kako will follow in her sister's footsteps and choose the path of freedom. According to Bunshun, however, the Crown Prince of Japan is determined not to let his second daughter follow in Mako's footsteps. And for this, Kako's future husband must certainly have the basic requirements: an uncomplicated family, an appropriate education, a stable career and good qualities.
Many Japanese sources said that Kako has a marriage object, but she can't make it public at this time because the impact of Mako's controversial marriage is still there. The Japanese crown prince and his wife are said to regret letting their daughter Mako marry while Kei Komuro has not had a stable career. So far, he has failed his law degree after failing twice.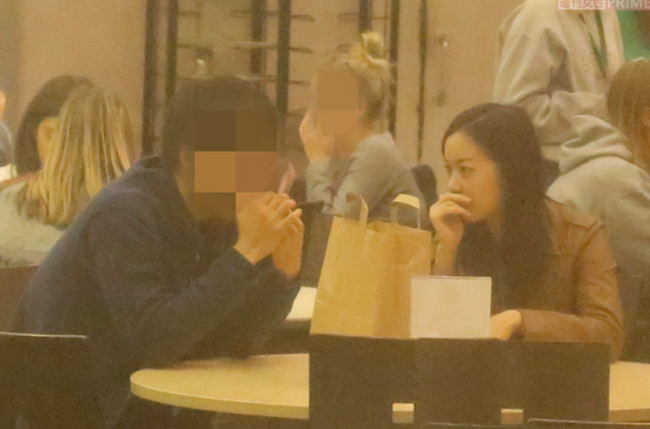 Therefore, Crown Prince Fumihito and his wife will be more cautious about Kako's marriage. This is a tremendous amount of pressure on this beautiful princess herself as well as her fiancé-to-be. The two will surely be compared to Mako and receive a lot of comments from the Japanese public.
According to Japanese media, Kako was dating a common man she met during an exchange with international students. Some news sites reported that Kako's friend studied at a science school in Tokyo and then abroad at Leeds University. This is where Kako decides to study abroad. However, until now, the identity of Kako's boyfriend has been kept completely secret in the media.
Let things happen naturally
Unlike Kako, who is currently contemplating marriage, Princess Aiko, Emperor Naruhito's only daughter, has just come of age. The love and marriage story of this 21-year-old princess is still in its "infancy".
Princess Aiko is considered the "national treasure" of the Japanese royal family, with a humble and simple personality who always puts everyone's common interests first. Faced with the difficult situation of the people and the country because of Covid-19, Aiko used her old aunt's crown instead of making a new one like many other princesses.
Once dubbed "Japan's loneliest princess", with a past where she was bullied and struggled with a series of health issues, Aiko is now bolder and more confident, gradually taking on new responsibilities. royal service. However, as the daughter of the king, Mako cannot become queen in the future, since in Japan only men can inherit the throne.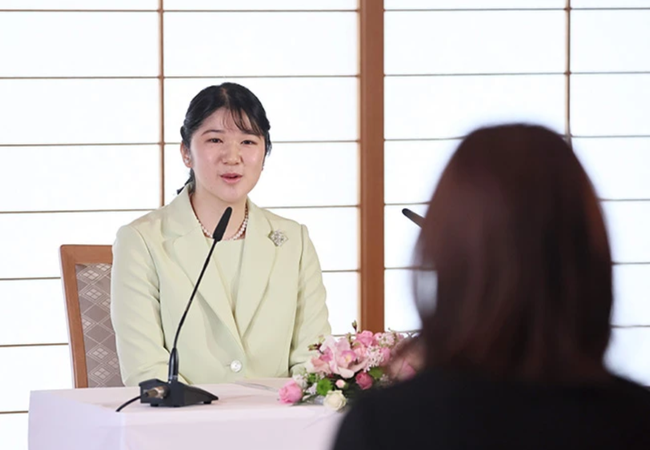 Despite this, Aiko's marital problem is still of great concern. Many people believe that it is time for the Japanese royal family to change the law so that the princess can still remain in the royal family after marrying a commoner. Because the number of members of the Japanese royal family is decreasing.
After Mako married and left the royal family, the crisis of the royal family's "drying out" became increasingly apparent. However, changing the law that has existed for many generations is not easy. In the recent press conference marking her coming of age, Princess Aiko also mentioned her marriage for the first time.
The 21-year-old princess said:I don't have any particular standards for an ideal partner. To me, a happy marriage means always being together and making each other smile. I think it's a great relationship".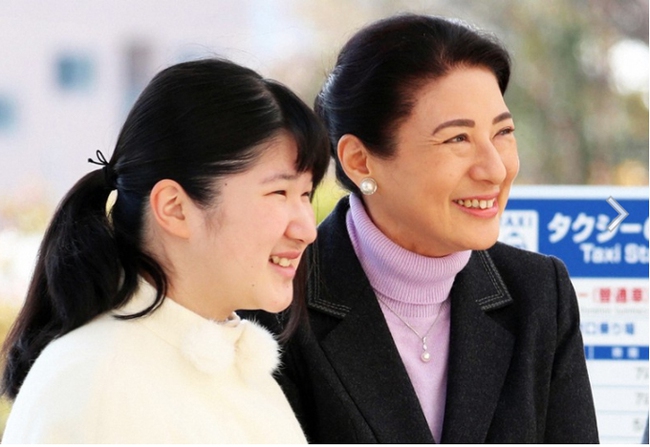 The Jisin newspaper quoted an Imperial Household Agency official as saying Empress Masako was also very concerned about Princess Aiko's future. "Since Mako was uncomfortable being a member of the royal family, Aiko was confused by her position as well. The princess is still struggling with issues such as succession to the throne.
Empress Masako believes that Aiko's future as she is will be on the right track. She wanted Aiko to live confidently without being known as the Emperor's daughter. Masako was determined to protect Aiko as mother and empress' said a Royal Household Agency official.
In fact, Empress Masako is the one who accompanies her daughter through many difficult periods of life. Aiko is fully protected by her parents and the girl can of course do whatever she wants, but within certain limits. And with a humble and exemplary person like Aiko, this princess will surely choose a life partner who suits her and does not make too much noise, contrary to people's expectations.
Source: Bunshun, Dailyshincho
https://afamily.vn/hai-nang-cong-chua-doc-than-hot-nhat-hoang-gia-nhat-deu-la-quoc-bao-duoc-tran-quy-va-tieu-chuan- chon-chong-painting-vet-xe-do-crab-mako-20220430044158459.chn
You are reading the article
The two hottest single princesses in the Japanese royal family and the criteria for choosing a future husband
at ngoc.Blogtuan.info – Source: Blogtuan.info – Read the original article here