Đời sống
Tay Ninh start registration for residence, issue CCCD online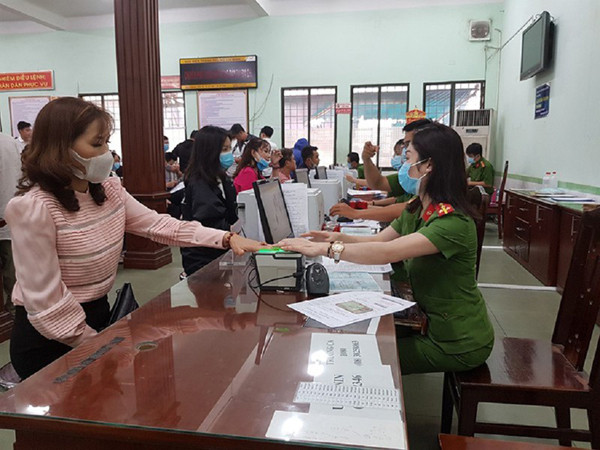 The obligation to register includes: registration of permanent residence, provisional registration of residence, notification of registration, provisional notification of absence. Issuing of the CCCD includes: re-issuance, renewal, re-issuance of the card, issuance of a certificate confirming the ID number when the CCCD card is issued.
According to the Police Department for Social Order Management – Tay Ninh Provincial Police, the implementation of these services on the online public service portal brings convenience, speed and simplification of procedures to people. procedures while reducing the pressure of working papers for government administrative agencies.
Citizens and businesses can complete administrative procedures anytime, anywhere, which shortens the time to send and receive documents, does not require a lot of travel and waiting, and increases the transparency of transactions. Service provider. In addition, after registering in the Online Public Service Portal, people can track the current status of the application process they have registered.
Tay Ninh Provincial Police said people who register for residency and issue CCCD through online public services exploit population data and thereby verify information themselves if something is wrong or missing. information, they can immediately request the police authority to correct and update the data in a timely manner.
The representative of the provincial police also stressed that the use of the National Database of Population, Electronic Identification and Authentication to complete administrative procedures and provide online public services is always in line with the provisions of this law. Strictly follow professional processes, strictly comply with the law, ensure the security, protection and confidentiality of citizens' information.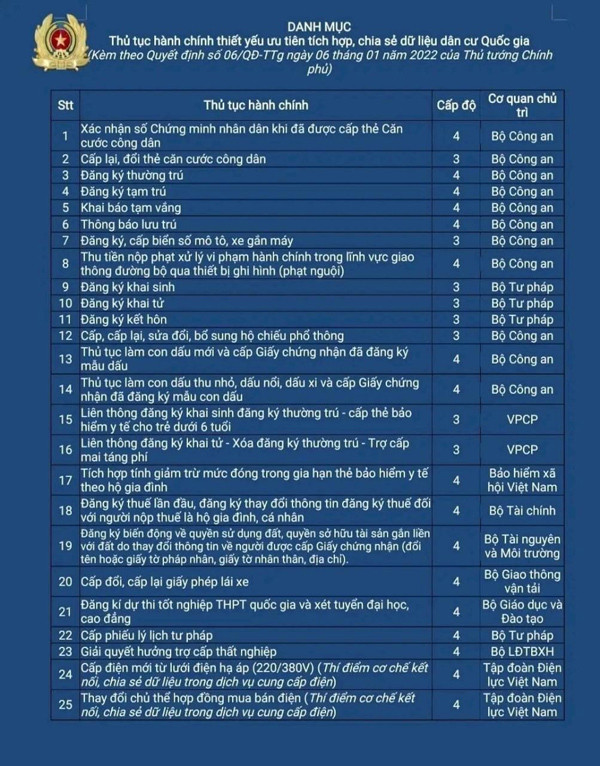 In order to implement digital transformation for the whole population, the Prime Minister issued Resolution No. 06/QD-TTg approving the project "Development of Application of Population Data, Identification and Electronic Authentication for Digital Transformation". Number of countries in 2022-2025, with a vision to 2030″ in which a list of 25 essential public services are authorized.
In order to provide the above 25 essential public services on a digital basis, without using papers in administrative reform, without having to go to state administrative agencies to submit documents as before, the Tay Ninh Provincial People's Committee has called on all people in the province themselves register for their national civil service account and pass them on to their relatives and register so that they can use their civil service account in the performance of duties. Online Administrative Procedures.
Registration for a national public account is maintained at: https://rd.zapps.vn/detail/1208242721877709843?zl3rd=815789662550058820&id=d38c9c45dc00355e6c11&zarsrc=5
ganoderma