Life Style
Xã Hội
Sea crabs are rising in price like never before, seafood attracts goods
As the reporter reported on April 30, the fish stalls on Bui Huu Nghia Street (Binh Thanh District, Ho Chi Minh City) were quite crowded with customers buying shrimp, crab, crab, squid and octopus.
Many consumers also shop at a seafood wholesale outlet on Vu Tung Street (Binh Thanh District).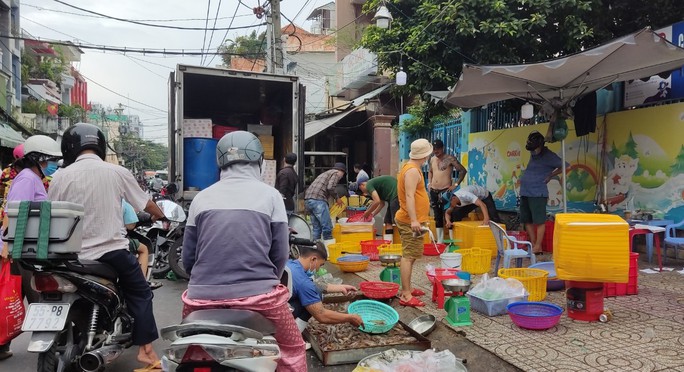 Consumers are taking advantage of buying retail seafood at wholesale points
The prices of most items increased slightly, with sea crabs increasing the most due to the shortage of goods as local goods are also held back for tourists in the fishing areas. The price of small sea crab "market goods" also ranges from 400,000 to 600,000 VND/kg (6-10 fish per kg) and is non-refundable after purchase.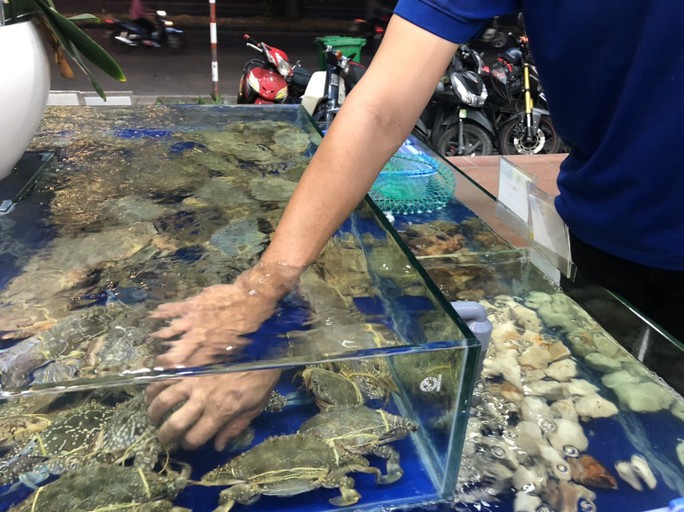 Class 1 sea crabs have an unprecedentedly high price
According to the marketing director of Farmers Market store system Vo Thanh Loc, the price of seafood has risen by 10% this year, and crab in particular has risen sharply by 20%. At Farmers Seafood, the price of large crab is 899,000 VND/kg (of 2-3 fish), the highest ever. Arithmetically, each crab costs 300,000 – 400,000 VND.
Each large crab currently costs VND 300,000-400,000
Similarly, Mr. Tran Van Truong, director-general of Hoang Gia Fish Trading System, said the price of green crab has never been higher in the 20 years of seafood business than it is now.
"Near the festival, the shop imported grade 1 crabs (of 4-5 fish/1kg) for more than VND 700,000/kg, double the previous price, and sold them for VND 790,000/kg. Due to the properties of fresh goods. , food bags for customers, so the price in the store is not profitable, only to diversify products "- Mr. Truong said.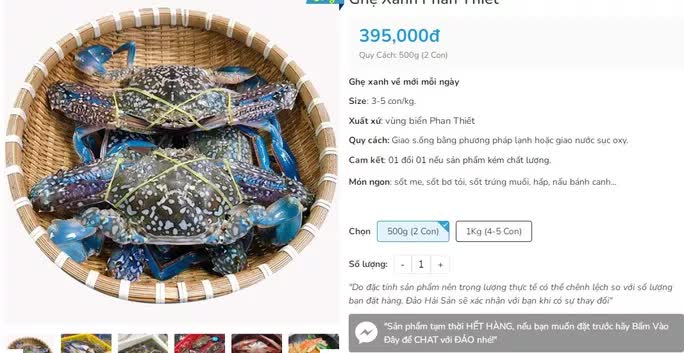 395,000 VND/500 grams for 2 crabs, but this outlet is temporarily out of stock due to the holiday
Also, according to Mr. Truong, crabs are difficult to preserve, so there are only domestically caught commodities, not imported commodities. In addition, if Vietnamese fishermen have no sense of resource protection, many small crabs will be brought back and sold without putting them back into the sea, so large crabs will become scarce.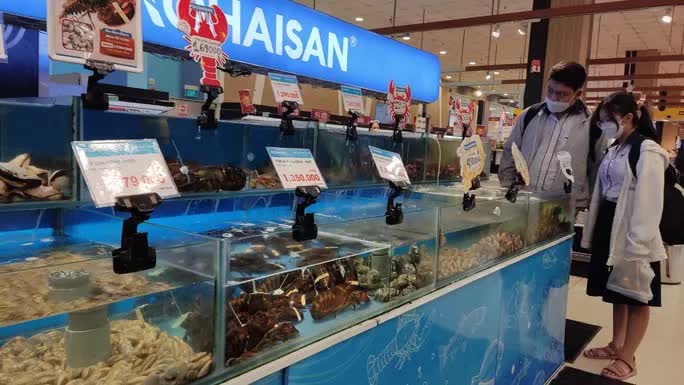 Consumers choose to buy seafood from supermarkets
While local seafood prices rose sharply after the holiday, imported seafood supplies held steady and many retailers used promotions to stimulate demand.
footerFbSdk.init(); }); });
You are reading the article
Sea crabs are rising in price like never before, seafood attracts goods
at ngoc.Blogtuan.info – Source: Blogtuan.info – Read the original article here