Life Style
Resting and thinking about "mortification," making milk, changing diapers, rocking yourself to sleep is… the end of the day, coaxing your child, then turning to carry your child.
As a single, everyone likes to travel, experience, explore new countries and can fly anywhere. But having kids will be a 360 degree change, including going out. The backpacking places are replaced by tourist places, everyone thinks that after the birth of children, they know that resort-style tourism is born for mothers and fathers.
Whatever the reason, let's listen to the experiences of Ms. Ngoc Truc (31 years old, lives in Bien Hoa) with a group of close friends traveling in Da Lat. The landscape is super beautiful, the food is delicious, the weather is good, just going out makes you much more tired than at home. But whatever you say, no matter how tired you are, it cannot compare to the joy of meeting each other after many years of separation.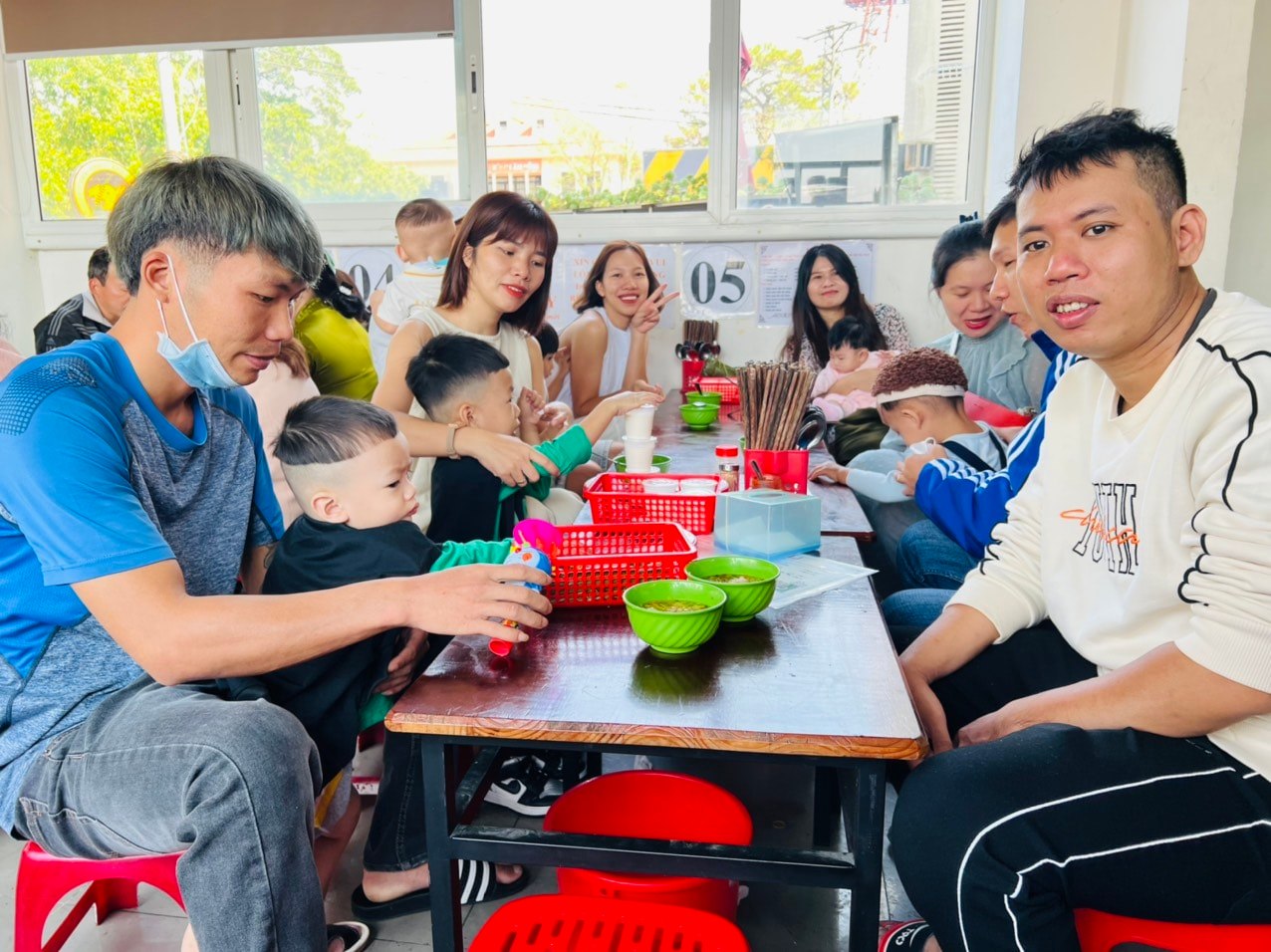 Not that Truc's club has 5 families this time, of which 3 families have 2 children and 2 families have 1 child. The young mother's group of close friends have been playing together since they were in college (2009), so this is also the time to get together to review memories because they haven't collected enough yet.
The process of planning, discussing locations, ideas, food and drinks… also took almost a month. Before the trip, two children of Ms. Truc's family were still ill and had to be hospitalized, but luckily they recovered just before leaving so they were able to go out with everyone.
"We discussed accommodation, transportation, what we eat, where we play, clothes, … The part where we had to find more than a dozen homestays and villas to settle on the last one. Just before the departure date, about 5 days, my 2 children had a fever and had to go to the hospital. Everyone thought I had to cancel the contract and pay the deposit for the villa (more than 10 million) and everyone encouraged me to try to take care of my child if I leave on the day of my departure if the baby is healthy .
Luckily my son was awake before that night, after going outside to play he was completely healed. Clothing is bulky, 1 suitcase, backpack, bag for each family, 3 more strollers, cradles, slings, I have to say oh my god there are so many things.Miss Truc confided.
It's also Da Lat, but it's very strange just checking in here and holding the milk bottle in your hand.
Concluding on this holiday trip, the mother of 2 children didn't know whether to laugh or cry because of many super funny situations: "We were always on our feet and going to this kind of 'castigation' convalescence. Eat in a hurry, sleep late but get up early to check in. But I can't control anything, the time to make milk, change diapers, feed baby, put baby to sleep is the main thing, parents are both tired and lazy, so they are always dirty and no one wants to take a bath. After holding your baby, turn around and hold your baby when you are free.
Most of the children are of the age where they still need to be held, the youngest is 5 months, 6 months, 1.5 years, 2 years old. The oldest child at 4 years old is even more mischievous than running around. In general, we rarely go out, mostly stay in the room and serve the little siblings. If you can use the time to go out, take some photos and then go back to your room."
Indeed, having children and then traveling with them is not easy. From packing, preparing milk, food and drink, how heavy the breast pump is. When the weather cooperates but the babies are weird and disturbed, the parents are just as tired. For this reason, many families insist that after the birth of a child, the child must be at least 5 years old in order to travel.
Despite being so busy, Truc's close friends had very happy and joyful moments. So the young mother plans the next trips with her friends. When there are children who are tired but very happy, they can explore, play and meet, parents have the opportunity to share and connect. "Our parental views are quite compatible, the children are also very close, so there will be many more trips like this."Ms. Truc experienced.
https://afamily.vn/hoi-ban-than-ru-nhau-dua-con-di-du-lich-nghi-duong-ma-tuong-hanh-xac-pha-sua-thay-bim-ru- stupid-lahet-ngay-do-con-minh-done-turned-qua-be-con-ban-20220418152035873.chn
You are reading the article
Resting and thinking about "mortification," making milk, changing diapers, rocking yourself to sleep is… the end of the day, coaxing your child, then turning to carry your child.
at ngoc.Blogtuan.info – Source: Blogtuan.info – Read the original article here