Đời sống
Low salary, high rent, a worker regrettably quits to take care of a sick child
The worker is in debt because her child is constantly ill
In Hai Boi Township, Dong Anh District, Hanoi, many people are currently working as laborers in North Thang Long Industrial Park and renting accommodation. Many low-income earners are burdened with hundreds of worries. Some people need to take a year-round break from caring for young children or sick children.
Ms. Nguyen Thi Trang (34 years old, a native of Hung Ha District, Thai Binh Province) has worked as a laborer from south to north for more than 10 years, married and gave birth to 3 young children. Until now, Trang and her husband have faced many difficulties, got into debt and even had to give up their jobs to attend and treat their sick son Nguyen Hoang Duy (15 months old).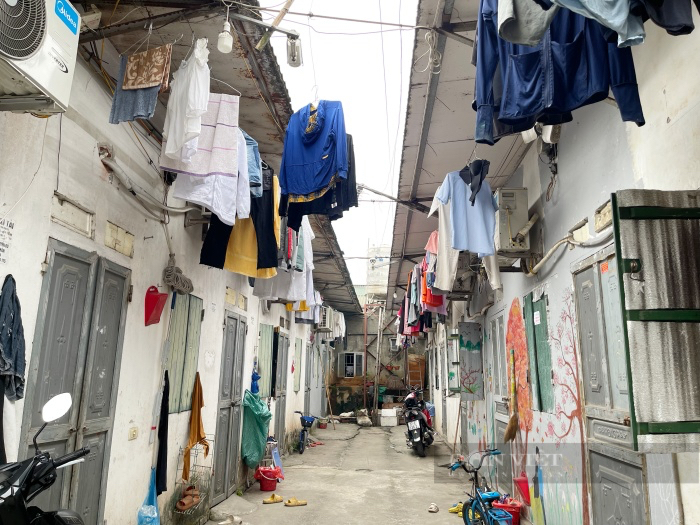 Share with Reporter Dan Viet, Ms. Trang said, she and her husband first worked as laborers in the south, so the couple had 2 children (1 girl, 1 boy). The income of her and her husband as workers is enough to cover their livelihood and to take care of their children. Nearly 5 years ago, her parents were old and weak, so she and her husband moved to North Thang Long Industrial Park to work, visit family conveniently and send their children to their hometown to study.
In 2020, the plan fell through, so the couple decided to keep it going and have another baby duy. However, when the boy was born, he suffered from many diseases, club legs, soft larynx, hypocalcemia… which made the treatment very expensive.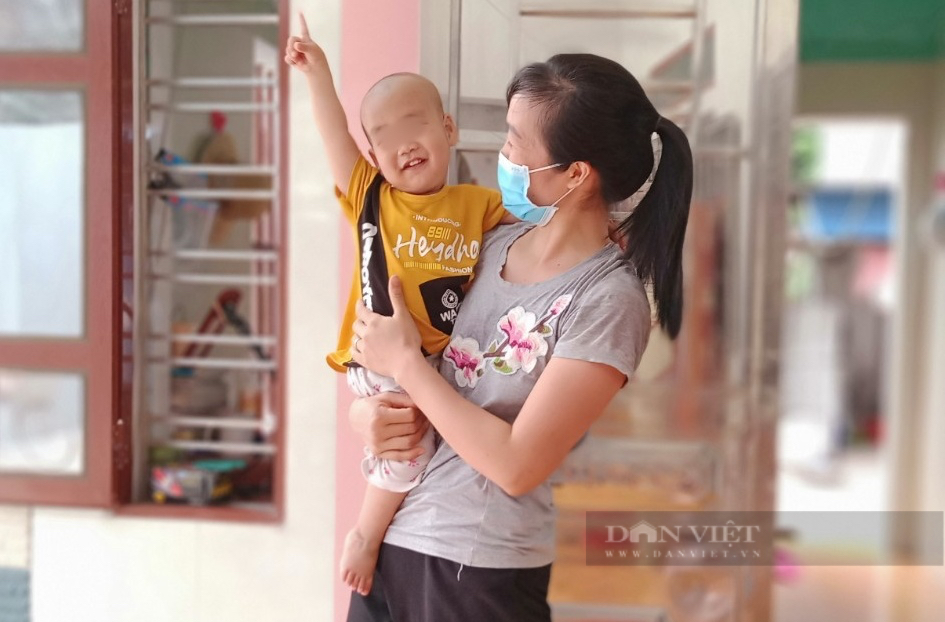 "Since the birth of my son, I have unfortunately had to interrupt my work as a laborer to take care of him. The first 3 months I had to stay in the National Children's Hospital all the time, in the 4th month I took my baby to the East Central Hospital for Tropical Diseases. He had to have surgery to cut the tendon because his son's foot was bent inward. After the Covid-19 epidemic, he was transferred back to Saint Paul General Hospital for monitoring and treatment," Ms. Trang said.
Life as a laborer was difficult, just enough to allow for the extra burden of looking after her children, causing Trang to at times find itself in an impasse. But on the other hand I have to try to take care of the children.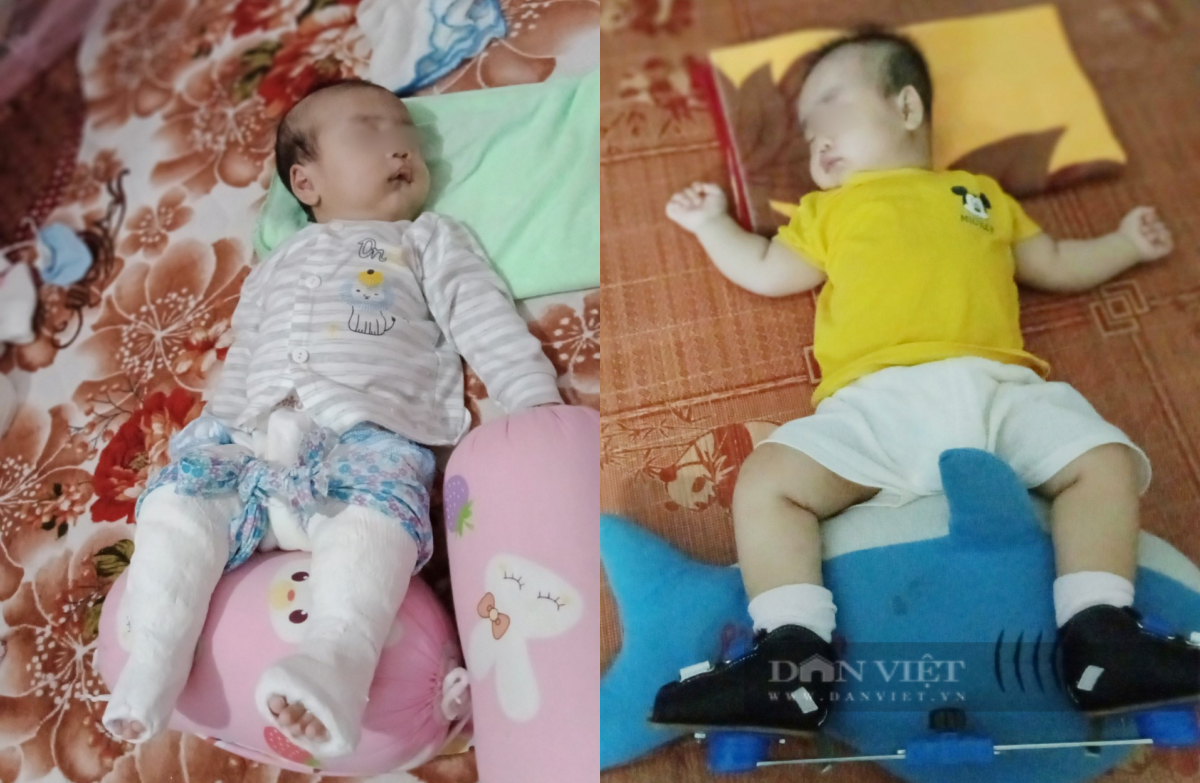 "Before, I was working for about 5.6 million VND/month, plus my husband's salary of about 7-9 million VND/month. Now I have to take time off to take care of my kids so the whole family depends on his salary. The older children and the couple are almost completely dependent on the grandparents' support as they are unable to take care of their children, the cost of housing, electricity and water is almost VND 2 million per month.
Life is difficult, sometimes I tell my husband or wife to stay home to take care of the kids, my husband works near home but my husband tell me where to go when the house is not available. Stop working here to have money to treat your child's illness, sometimes I get bored and pessimistic too when my child is sick," Trang said sadly.
After many treatment sessions for their children, Trang and her husband had to borrow more than VND100 million. As a worker, she wants her son to get well soon so that she can go to work and help her husband take care of the children.
I quit my job to take care of my kids because the rent is too high
Not far from Ms. Trang's hostel is a case of Ms. Nguyen Thu Ph. (24 years old, a native of Phu Tho). Ms. Ph. is a worker at Bac Thang Long Industrial Park and her husband works at an environmental remediation company. However, a few months ago, she took time off from work to focus on caring for her 11-month-old daughter.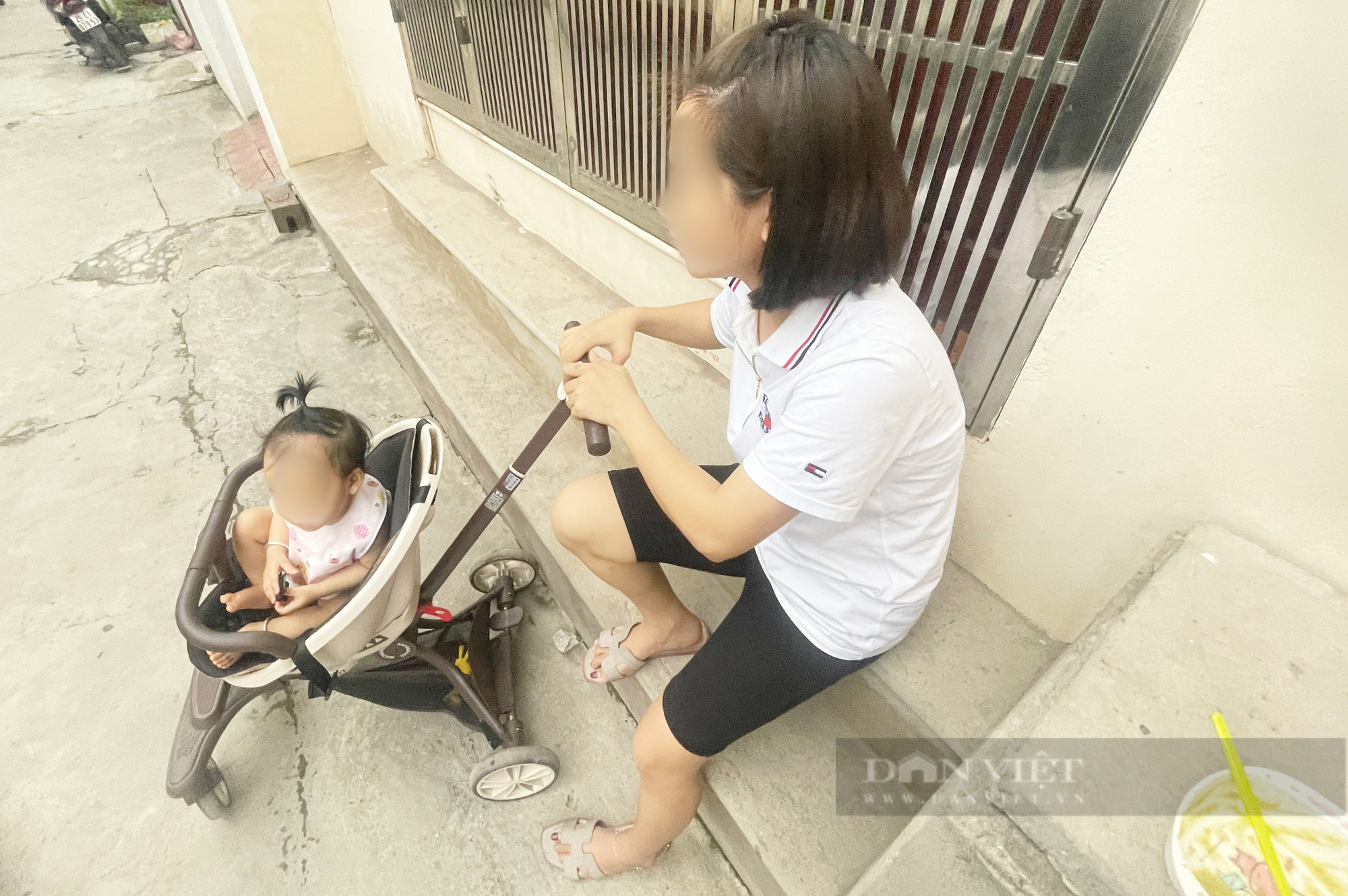 Share with Reporter Dan VietMs. Ph. Her monthly salary is about VND 6-7 million. However, with young children, the cost of hiring a babysitter is not reassuring, so she decided to stop looking after the baby until the child is strong.
"Currently the whole family depends on my husband's salary. In general, including the cost of rent, meals … this amount is temporarily enough to live on just for fear of getting sick. My wife and I try not to get sick. let the children lack nothing.
I'm thinking about sending my kids but it's expensive. Sending my child to work makes it more comfortable, but I'm afraid my child will suffer, so I don't feel safe. Stop trying when the kid learns to walk, I'll put him to work to earn extra income and live a less difficult life," said Ms. Ph.
After just supporting her children, this worker said her life as a worker is hard and she has a young child, so the husband and wife have to consider commuting, going back to their hometown, etc. because they are afraid of it Children get sick or expensive.
"With the salary that we earn, my husband and I also have to calculate the expenses each month so that it is reasonable. Every day there is a good salary, delicious food, usually meat and fish sometimes improve. My husband also only goes to parties to a limited extent, and I and many other employees want a fixed salary. I've had a tough time, but full of people with bigger troubles. The thought of buying a house in Hanoi is too far away for workers like us. I just want to make some money later when I return to my hometown to build a house or invest in a business to alleviate my suffering," said Ms. Ph.
You are reading the article
Low salary, high rent, a worker regrettably quits to take care of a sick child
at ngoc.Blogtuan.info – Source: Blogtuan.info – Read the original article here