Life Style
It has everything from playing in the sand to playing on the slide
After a week of hard work and studies, 2 weekends are time for the whole family to rest and relax together. Many parents made it their goal early on to return to a place where the whole family could play. For families with young children, finding a place with a play area is definitely a top priority. The proposal for a new play area for parents has attracted a lot of attention lately.
Ms. Chang (34 years old, lives in Hanoi) has had a very interesting experience with the services here. According to the young mother, this is a very suitable place for all families, especially families with children, since there is a very convenient playground.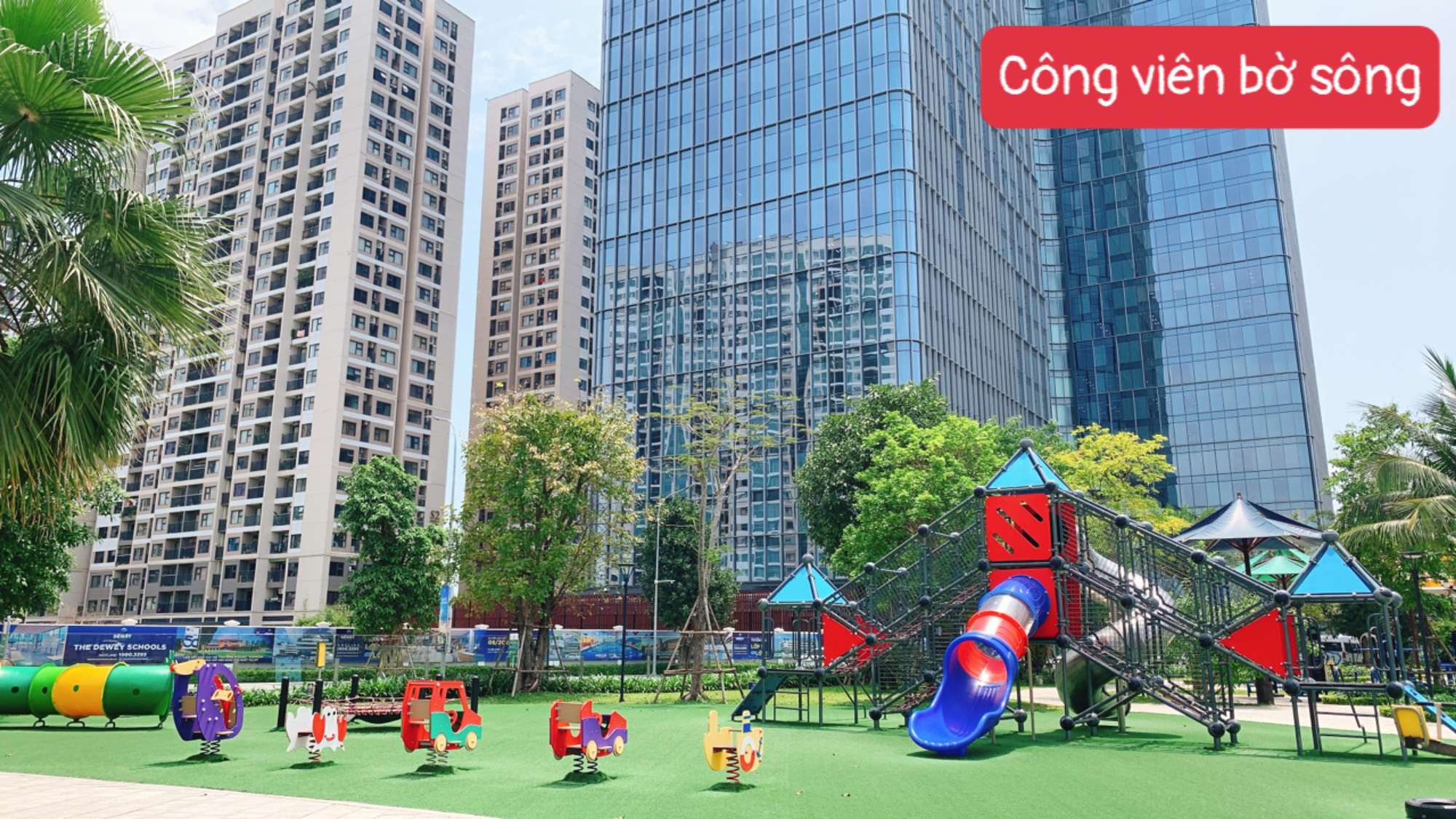 Here's a little throwback from the young mother about the playground experience. Address: Vinhomes Ocean Park Urban Area, Gia Lam, Hanoi.
– This area is suitable for many ages, especially preschool and elementary school students love it. You can play during the day or hire a homestay for 2 days and 1 night. People can use chargeable facilities such as B.: BBQ on the long white sandy beach, cool breeze with kitchen rental price of 200,000/kitchen for 5 people/2 hours, order service for kitchen, food, bowls and chopsticks, charcoal grill, even people standing grill serving teeth; Use of indoor and outdoor pools for a fee of 200,000 per person; artificial beach 300,000/person.
– Whale Square is free or requires an access card, you can let your baby play in the sand, sit in a cafe with super nice view shops. Kayaking, windsurfing, or duck riding are also available for a fee.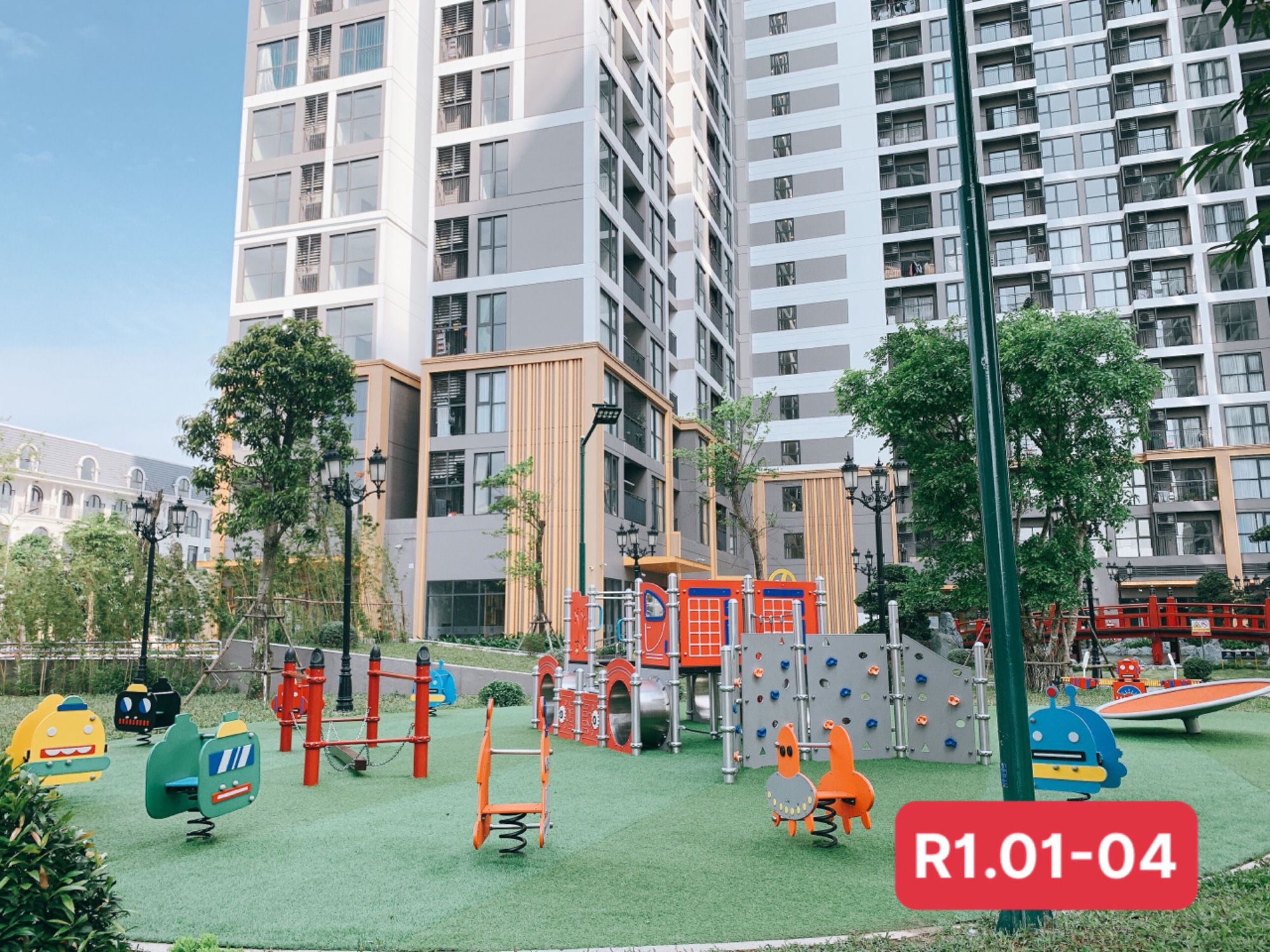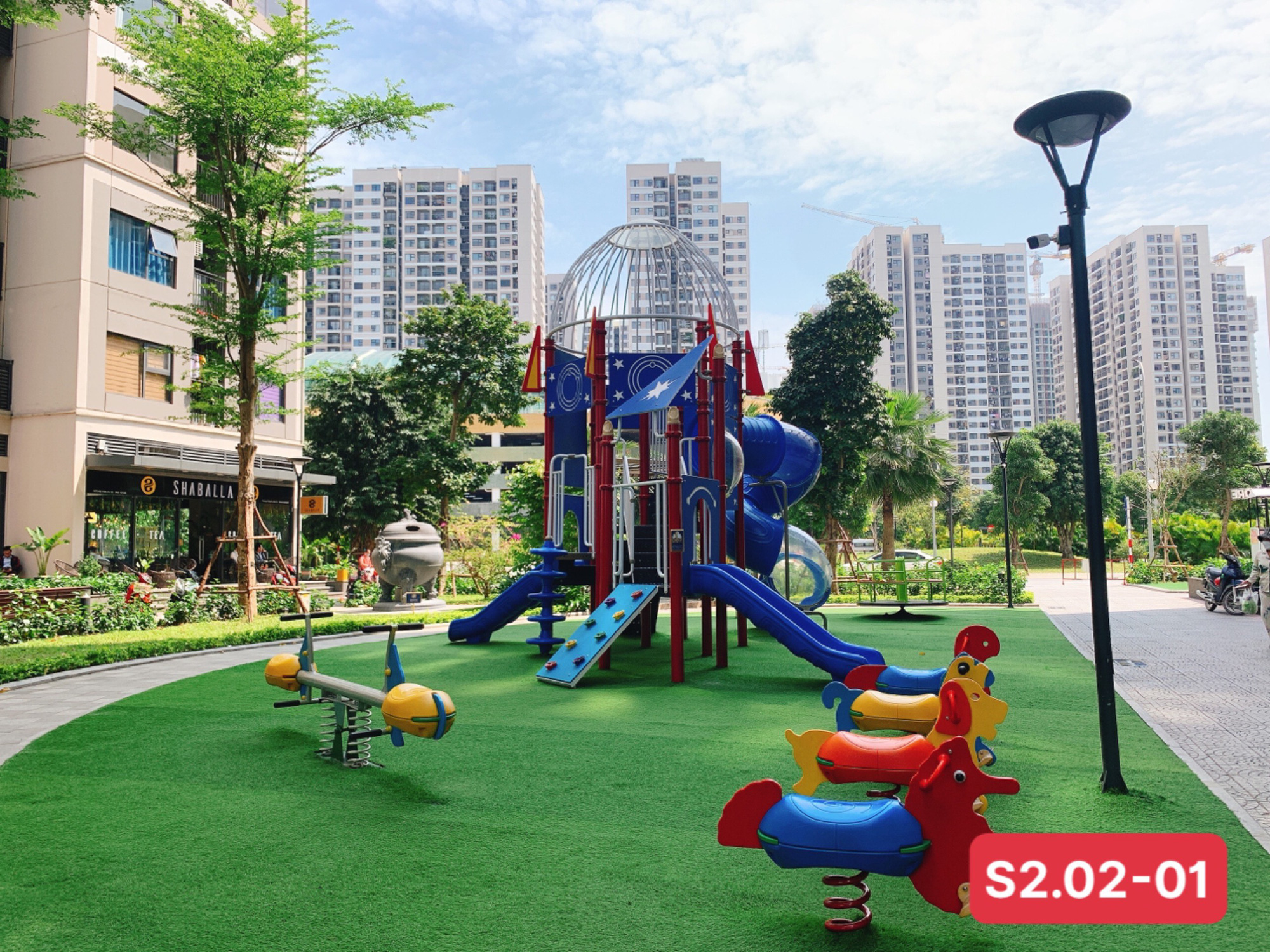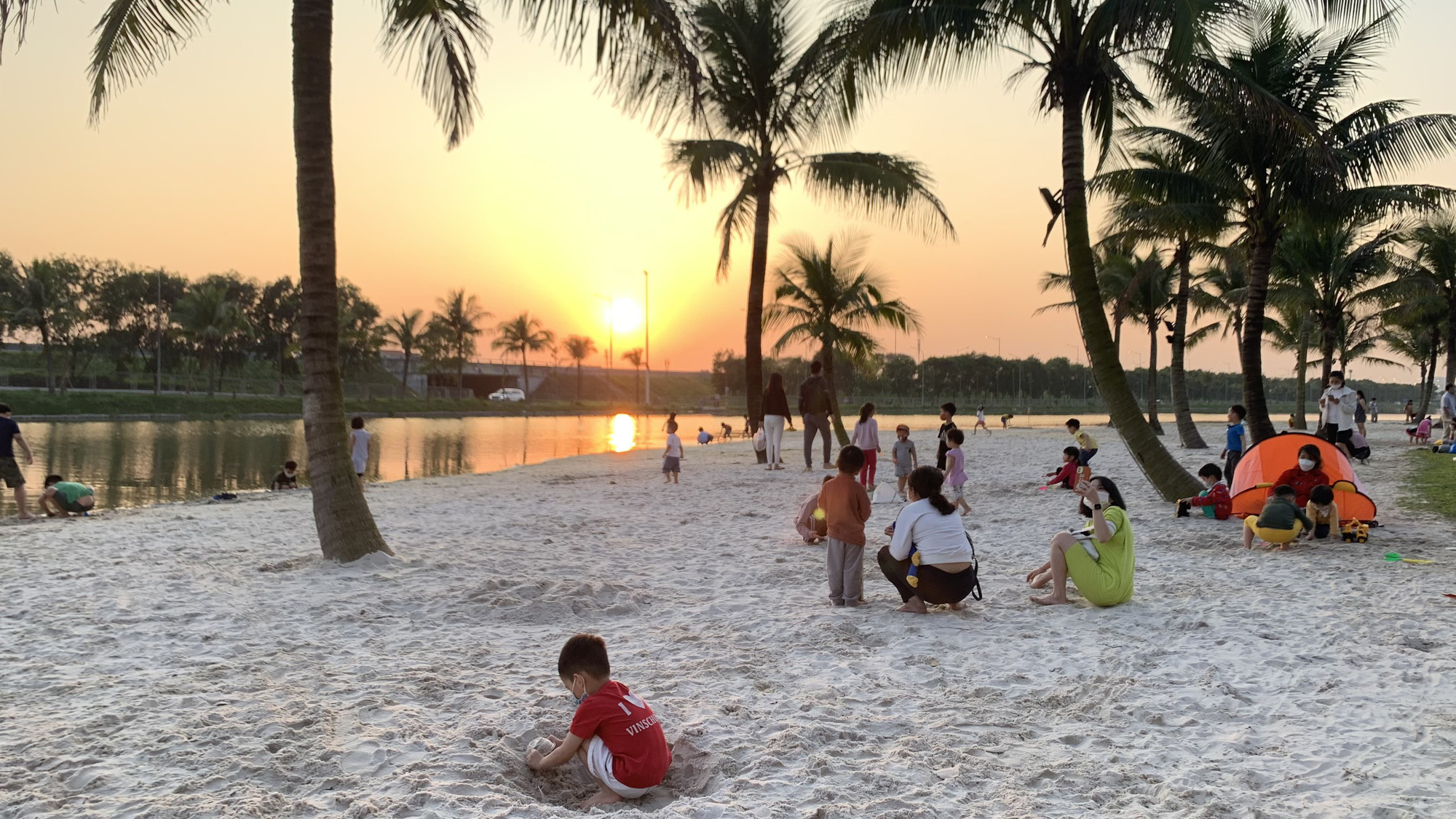 – Another special feature of this place is the in-house amusement park. The court clusters all have 1-2 play areas with different themes so that the children never get bored. If you play 1 zone every day, it will take a whole month to finish. These amusement parks are for residents only. So if you want to experience something, outsiders can hire a homestay to get a residents card to hop on and off at the places where the card is needed. Fee-for-service must be paid for at outsider prices, as usual.
– There are also many virtual living areas with trees and miniatures. So here people can easily see groups of women in short dresses and long dresses taking photos all day long without exiting the scene. Well-known brands of coffee and milk tea are also almost present: Highlands Coffee, The Coffee House, Kafa, Tocotoco, Koi, Dingea…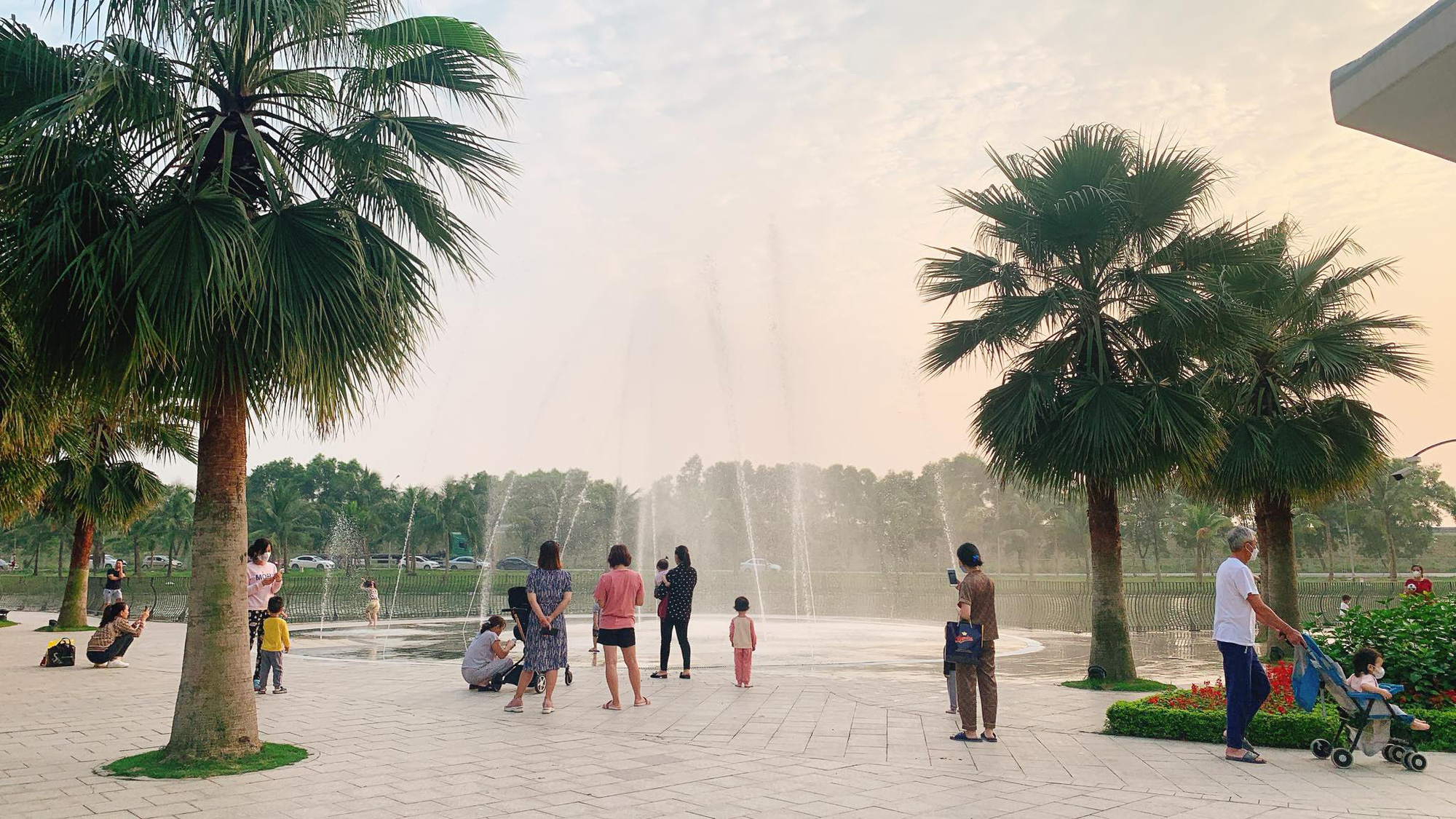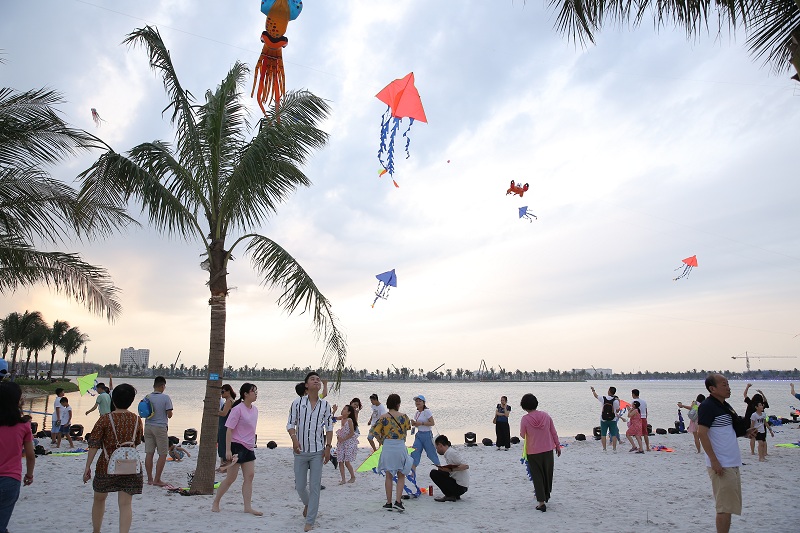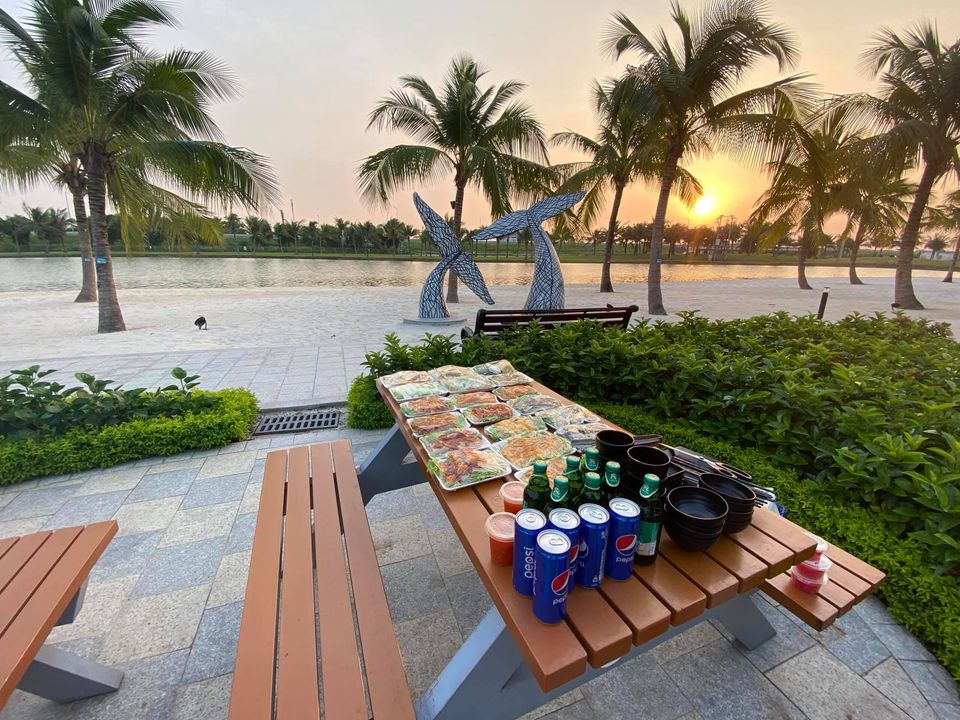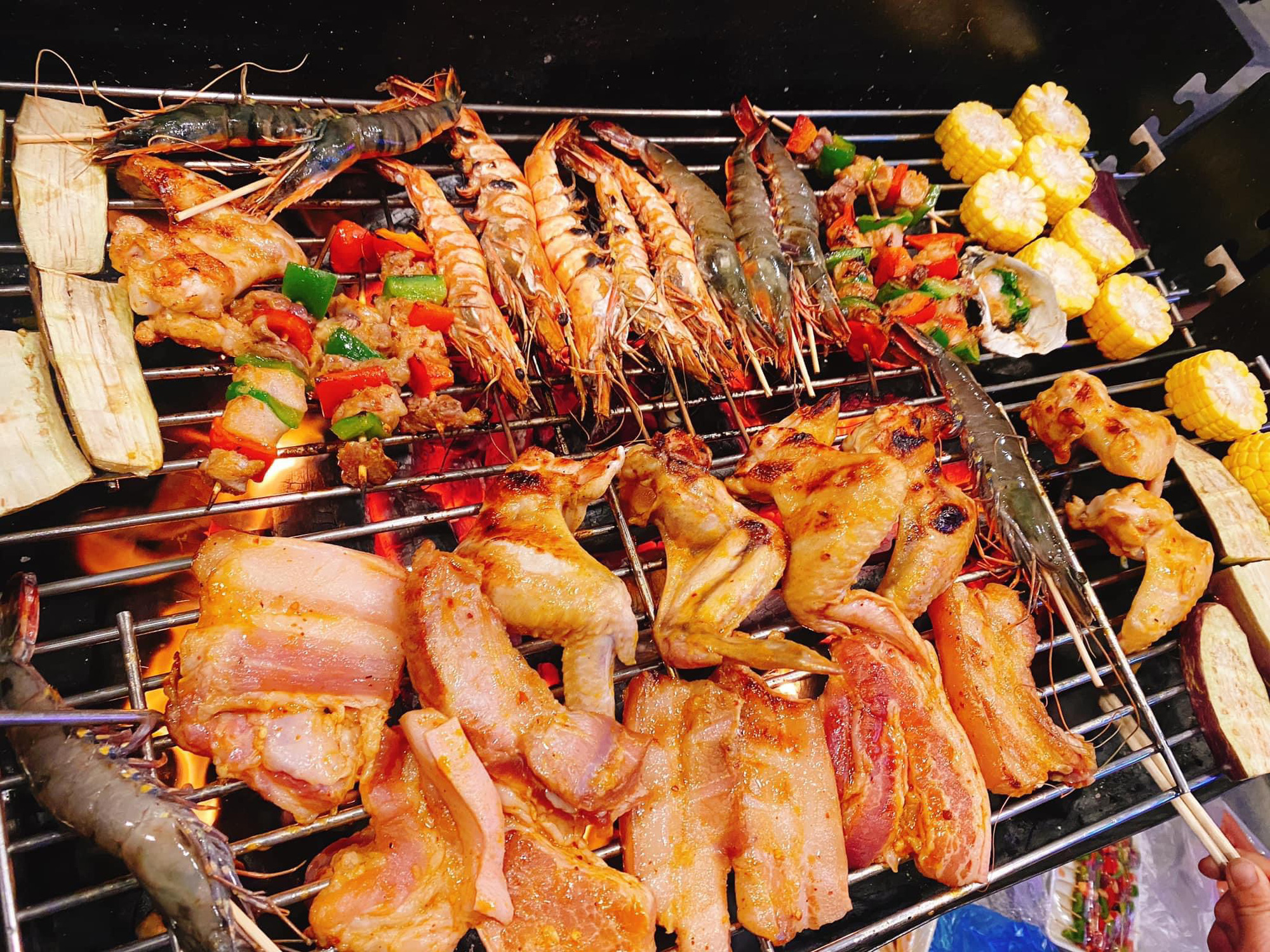 – Dining with KFC, Haidilao, Manwah, Gogi, Thai Kohyam…
The minus point of this place is probably a hard to find parking at about 10km/hour, more expensive at night. Sending 1 day 1 night costs almost 300,000, so I encourage people to go to Grab through with a ticket price of 9,000 / time or go to Vinbus and a free bus within the region with a frequency of 20-30 minutes / ride to drive.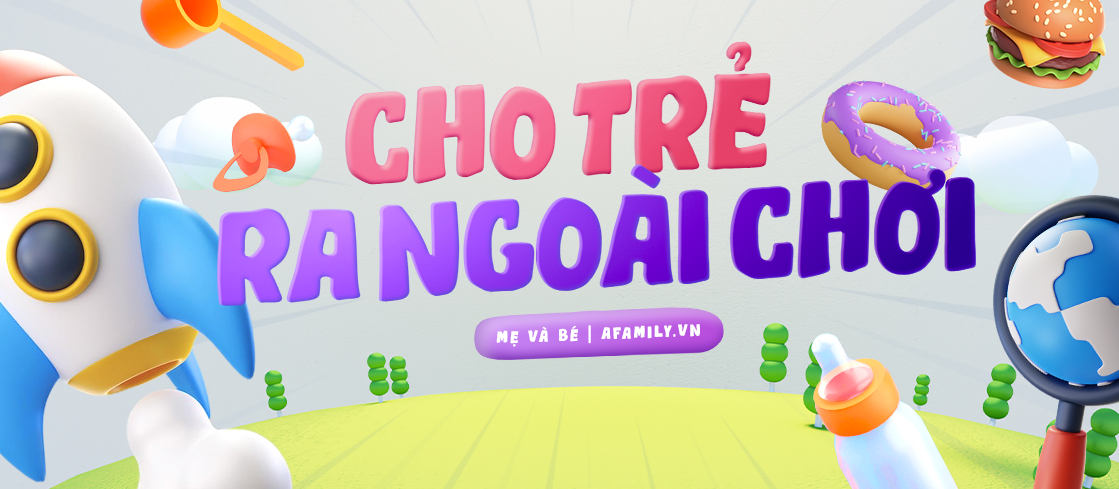 https://afamily.vn/bo-tui-them-mot-khong-gian-choi-cho-be-cuc-me-co-tat-tan-tat-tu-nghich-cat-choi-cau-truot- uong-tra-sua-bbq-va-rat-so-so-other-manufactured-20220424160957963.chn