Đời sống
Hanoians, tourists can freely stroll around Hoan Kiem Lake to enjoy the April 30 holiday
On the morning of April 30, people across the country entered the first 4-day holiday. Today the weather in Hanoi is sunny, the streets are decorated with flags and flowers. In the Hoan Kiem Lake area of ​​Hanoi, more and more people come to play and entertain at noon.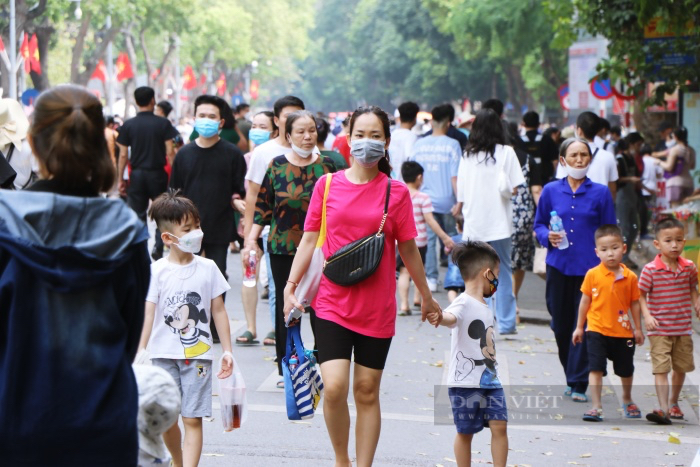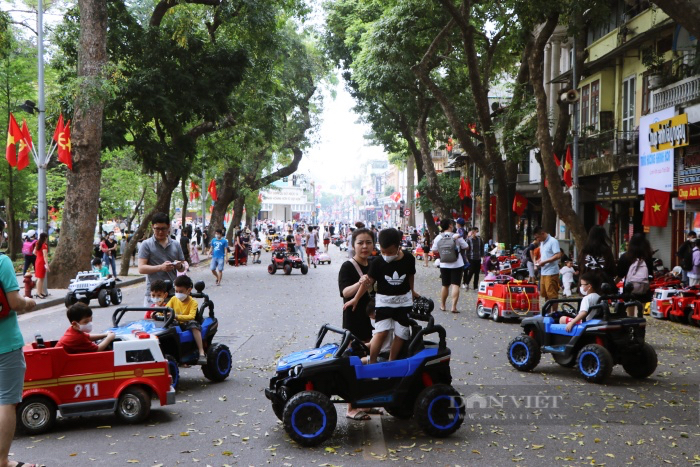 It's been a long time since husband and wife had a private moment to go out together, Ms. Vu Thi Huong Giang (43 years old, in Hai Ba Trung District, Hanoi) rides a disabled car to travel long distances to Lake to take pictures . . Mr. Dang Trung Thong (45 years old, husband of Huong Giang), who could not walk on two legs and was dependent on a three-wheeled wheelchair, happily took beautiful moments for his wife on this holiday. The couple happily roamed every street in the capital.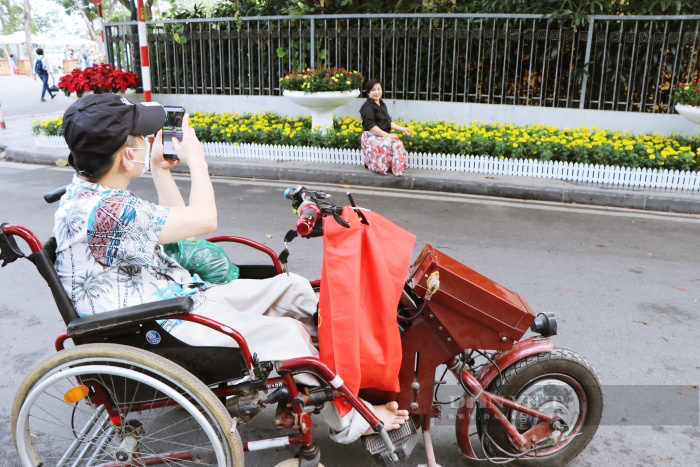 exchange with Reporter Dan VietMs. Huong Giang said that instead of taking a long trip, she and her husband decided to stay in the capital on this vacation to soak up the atmosphere. The crowded and busy atmosphere long gone since the Covid-19 pandemic has returned to normal.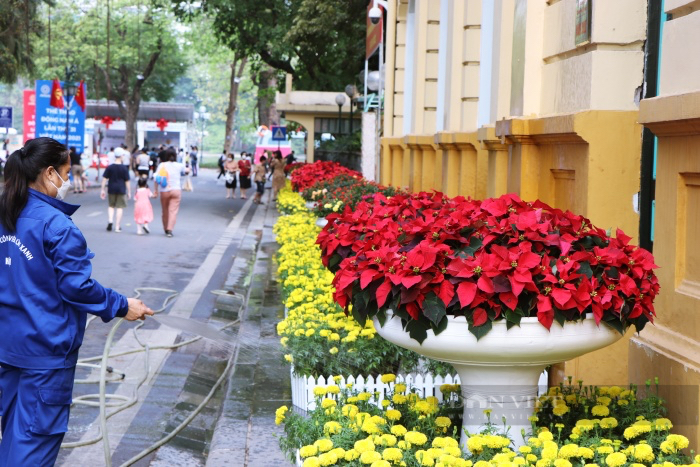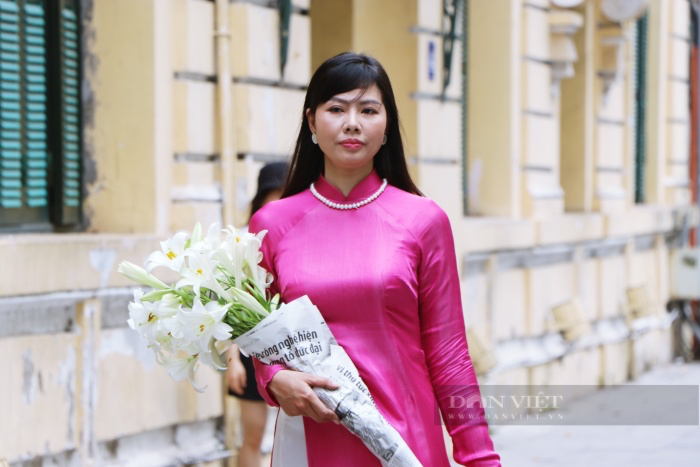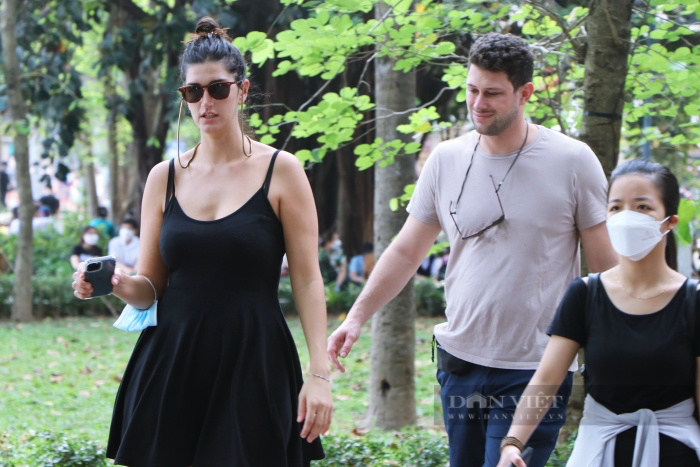 "Today I see that the street is very crowded, beautifully decorated, the atmosphere on April 30 this year is different from last year, everything has gradually returned to normal. People are free to have fun, take photos, eat instead. for fear of epidemics like the holiday last year," Huong Giang said.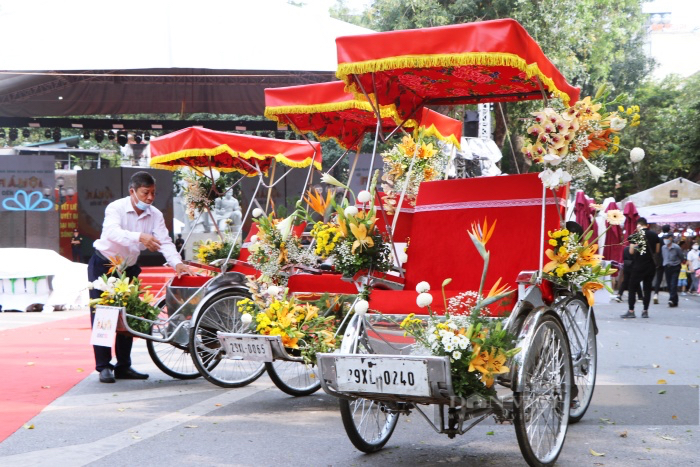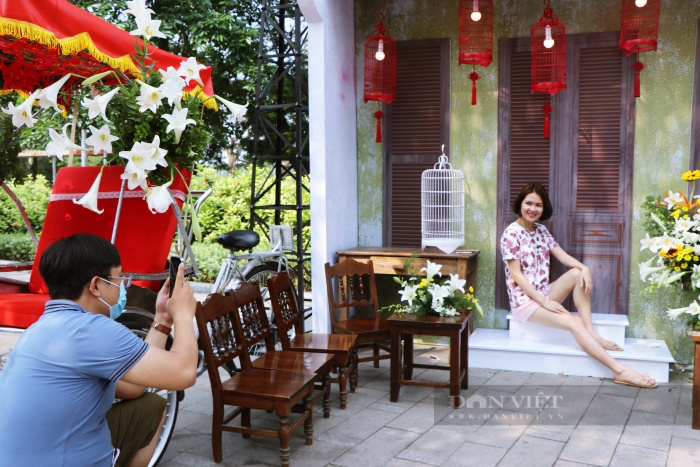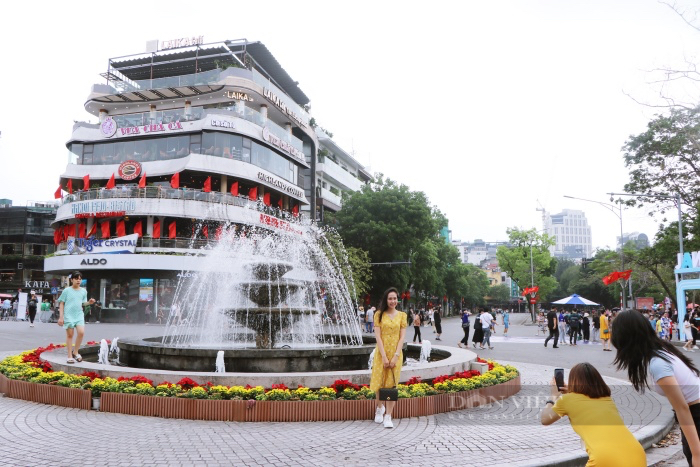 The public holiday on April 30 falls on the weekend, so motorbikes are blocked around the pedestrian street of Hoan Kiem Lake. This is also the time when many families let their children go out after hard days of work and study. In addition, foreign tourists come to Hanoi from time to time to experience and visit.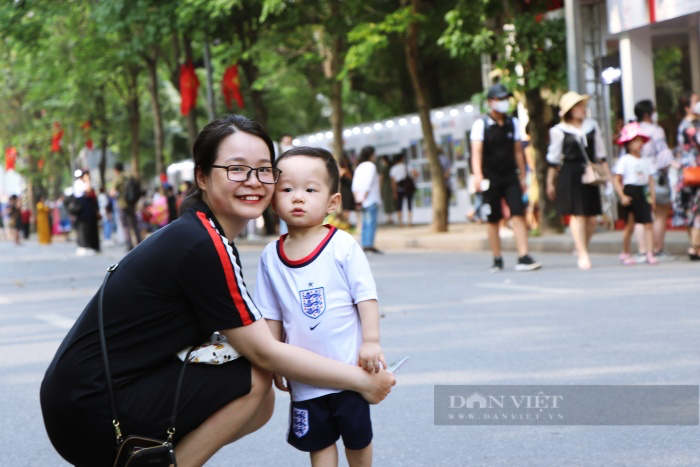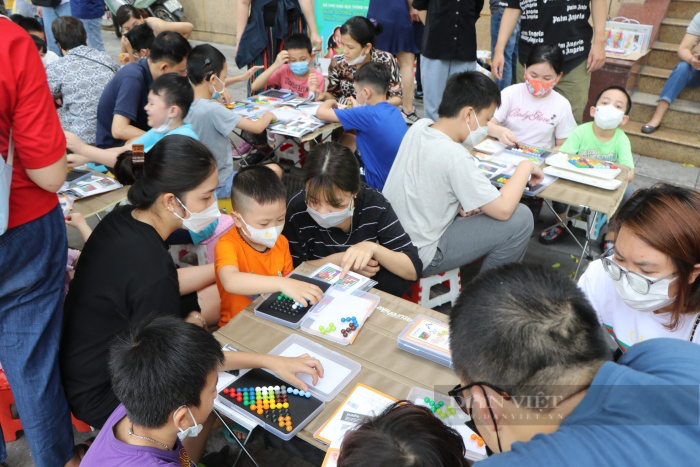 Ms. La Thu Phuong (31, Hoan Kiem District, Hanoi) said, "Hanoi is crowded but not really crowded, maybe partly because people travel and return to their hometown. The epidemic was pushed back. so people can go out more. This holiday because my kids are still young and my family just hangs around in Hanoi. I am happy that people are adapting better, everything is back to normal.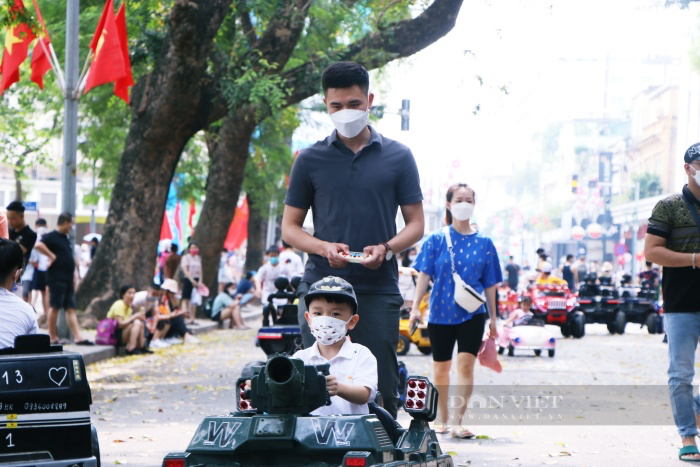 On this holiday, Mr. and Mrs. Tran Hoang Giang (30 years old, in Thanh Xuan District, Hanoi) decided to stay in Hanoi and take their 4-year-old son to go to the lake shore, go to the supermarket, have something to eat … Giang when he was told by his father that he was very excited about dating his son.
"Today my family drove to the lake shore for a while and then let him play with cars, which he really liked. On April 30 this year, my family did not go on a trip, the last 2 years Covid-19 did not go anywhere, decided to stay in Hanoi to enjoy the holiday atmosphere of April 30 and May 1," shared Mr. Giang With .
You are reading the article
Hanoians, tourists can freely stroll around Hoan Kiem Lake to enjoy the April 30 holiday
at ngoc.Blogtuan.info – Source: Blogtuan.info – Read the original article here