Business
Get 4 doses of COVID-19 vaccine at least four months after the 3rd dose
The Department of Preventive Medicine of the Ministry of Health has just sent a document to the Central Institute of Hygiene and Epidemiology on the development of a vaccination schedule for the 4th dose of the COVID-19 vaccine.
Accordingly, on April 25, the Vaccine Deployment Advisory Board of the Ministry of Health met to review the contents of the implementation of vaccination, including the second COVID-19 booster shot (Roman 4). .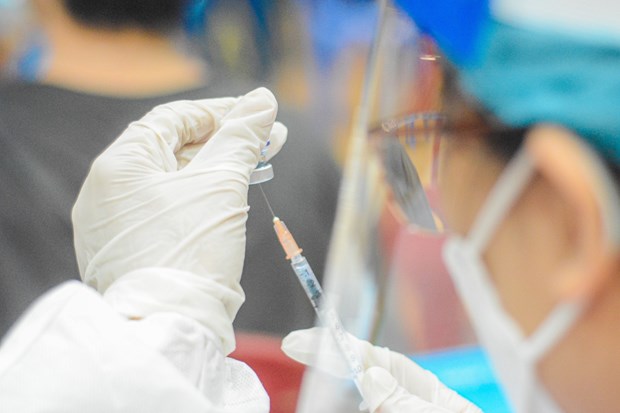 At the meeting, the Council agreed on the conclusion for the 4th injection:
Subjects: people 50 years and older, people 18 years and older with moderate to severe immunodeficiency, people 18 years and older in the high-risk group for exposure to COVID-19: healthcare workers, front-line officials, industrial park workers.
– Vaccines used: mRNA vaccine (vaccine manufactured by Pfizer or Moderna); vaccines manufactured by Astra Zeneca; Vaccine of the same type as the 3rd dose.
– Distance: At least 4 months after the 3rd dose.
– People infected with COVID-19 after the 3rd injection: Postponed by 3 months after contracting COVID-19.
Accordingly, the Central Institute of Hygiene and Epidemiology is responsible for checking and updating information on the 4th dose and developing a plan to inject the 4 doses of COVID-19 vaccine to the Ministry of Health.
Previously at the April 26 meeting on "cleaning up" the COVID-19 vaccination data and leading the implementation of the tasks of the Project 06 Implementation Working Group jointly organized by the Ministry of Health and the Ministry of Public Security. Health Minister Nguyen Thanh Long organized connections to more than 11,000 bridge points nationwide, saying: The Health Ministry has met professional councils, there will be instructions on injection 4. The Health Ministry will have instructions. concrete guidelines for implementation in the near future.
Regarding the 4th injection, Prime Minister Pham Minh Chinh concluded with communes with communes in Notice 114/TB-VPCP at the 14th Session of the National Steering Committee on COVID-19 Prevention and Control online. the Prime Minister ordered the Ministry of Health and related authorities to further research the 4th injection for the subjects in the injection indication, especially high-risk people such as the elderly, people with underlying diseases, people with underlying diseases. Workers in industrial areas and big cities.
According to the Ministry of Health, identifying a vaccine against COVID-19 remains a strategic weapon, the main "shield" in epidemic prevention and control, and a basis for safe and effective adaptation. Therefore, it is necessary to expedite the vaccination against COVID-19 for the subjects as indicated.
The Ministry of Health ensures an adequate supply of vaccines and the communities organize safe, scientific and effective vaccinations.
You are reading the article
Get 4 doses of COVID-19 vaccine at least four months after the 3rd dose
at ngoc.Blogtuan.info – Source: Blogtuan.info – Read the original article here