As part of a series of activities aimed at improving the quality of after-sales service and encouraging the inquiring spirit of employees, the company organized the 18th National Isuzu Skills Competition in 2022, which was held just on June 10, 2020. Last April 27, 2022.
This is an annual national competition held by the company to create conditions for technicians, service advisers and parts advisers from across the Isuzu dealer network to compete against each other and improve their professional and technical skills. Customer Service Skills.
The 18th Isuzu Skills Competition 2022 will be held on April 27, 2022 at Isuzu Vietnam After-Sales Service Center (IAC) – Cu Chi District, City. Ho Chi Minh As it was held in person instead of online compared to last year, participants participated with more enthusiasm and enthusiasm.
The event was attended by representatives of Isuzu Vietnam, dealer board, specifically 88 elite candidates from across the Isuzu dealer network.
The candidates went through two different rounds to assess their expertise and problem-solving skills. The contents of this year's exam questions are realistic, geared to the market situation and customer needs.
In the practice session, candidates must solve real-world problems to assess their skill and ability to handle situations. The theory test evaluates the technical competence of each position (including individual tests for service advisors, parts advisors and technicians) using multiple choice, 25 answers each. Questions within 60 minutes.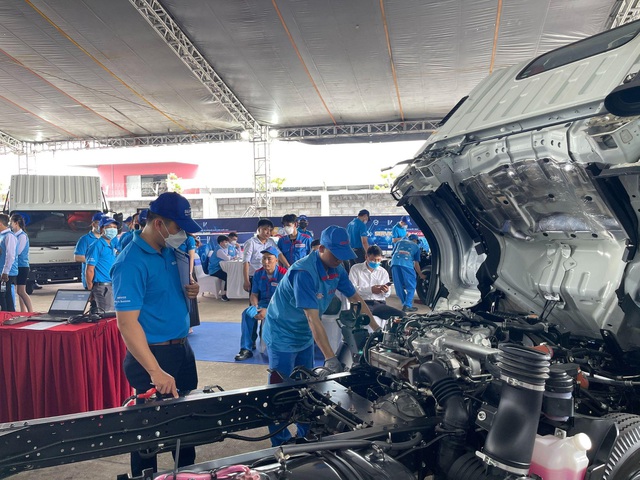 The prize structure ranges from VND9,000,000 to VND15,000,000 depending on the prize category to encourage the spirit of the candidates to do their best during the competition.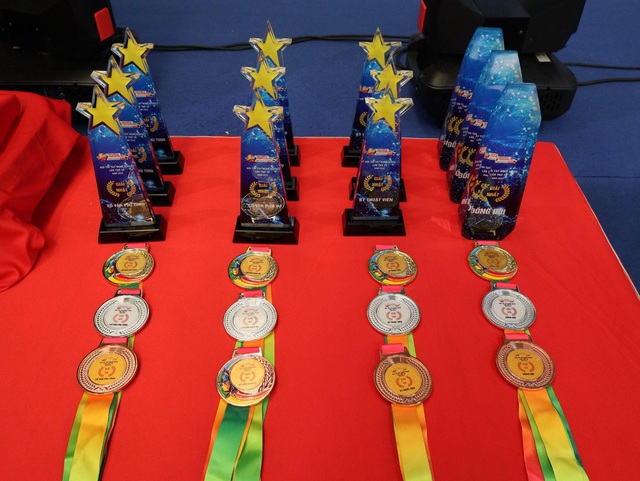 Final results for categories include:
Parts Advisor Category: First Prize Doan Van Nguyen Chuong (i-TRUCKS Greenka), Second Prize Doan Van Hien (i-TRUCKS Nisu) and Third Prize Thai Minh Trung (i-TRUCKS An Lac).
Service Advisor Category: First Prize Pham Ngoc Duy (i-TRUCKS Dai Thinh), Second Prize Pham Thai Nghia (i-TRUCKS An Lac) and Third Prize Phan Minh Nhat (i-TRUCKS Yunnan).
Technician category: First prize Nguyen Tan Quang (i-TRUCKS Van Nam), Second prize Nguyen Thanh Lam (i-TRUCKS An Lac) and Third prize Nguyen Anh Quan (i-TRUCKS Nisu).
Mini Game Show Category: First Prize Dang Thanh Huy (D-SQUARE Nam Binh), Second Prize Nguyen Binh Trong (i-TRUCKS Thien Hoa An) and Third Prize Bui Ngoc An (i-TRUCKS Dai Thinh).
Team Prize Category: i-TRUCKS Yunnan Team First Prize, i-TRUCKS An Lac Team Second Prize and i-TRUCKS Tan Phat Team Third Prize.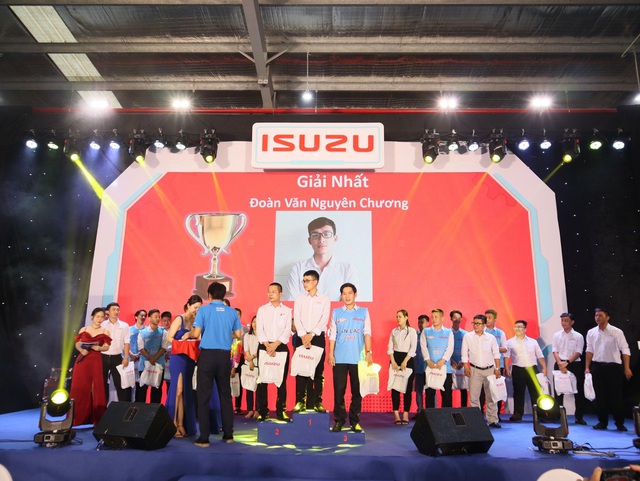 The competition promoted the sustainable development values ​​of Isuzu Vietnam with its pioneering spirit and the foundation of 15 years of experience in repairing and servicing common rail engines. Since then, Isuzu has not only been committed to ensuring product quality, but customers who buy Isuzu vehicles always have long-term peace of mind through the professional and dedicated after-sales service – original spare parts.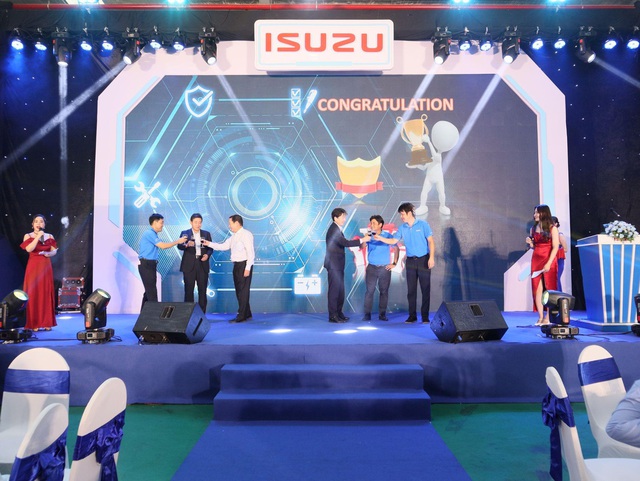 Isuzu is a leading company in the Japanese automotive industry with over 100 years of development history. Through more than 25 years of development in the Vietnamese market, Isuzu has launched a variety of product lines from light-medium-heavy trucks, tractors, special vehicles to pickup trucks and 7-seater vehicles with superior functions.
https://autopro.com.vn/hoi-thi-tay-nghe-isuzu-toan-quoc-2022-san-choi-thu-vi-cho-ky-thuat-vien-2022043008391056.chn