Sức Khỏe
Four symptoms of mysterious hepatitis in children
The World Health Organization (WHO) and the US Centers for Disease Control and Prevention (CDC) have just reported the symptoms of pediatric patients with a new form of hepatitis.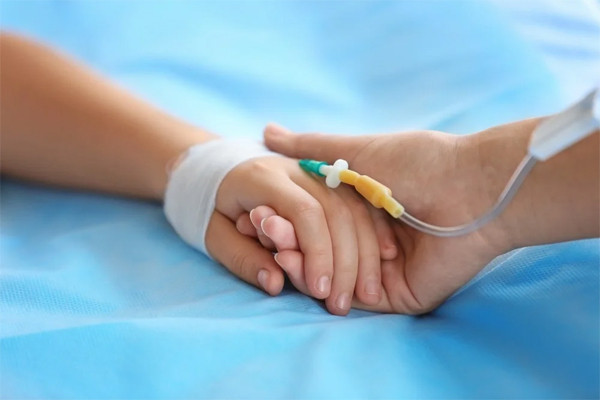 On April 29, the US CDC released a new report detailing nine confirmed cases of adenovirus hepatitis detected in Alabama between October 2021 and February 2022. Three children had acute liver failure and two children required liver transplantation. All patients are under 7 years old, including 5 infants under 2 years old.
WHO scientists also expressed concern about the increase in the number of hepatitis cases. A similar outbreak is taking place in Europe. About 10% of these patients required a liver transplant, and at least one child died.
dr Philippa Easterbrook, Global Hepatitis Program at WHO, said that "this type of severe hepatitis is not normal" in children, particularly "most of these children were previously healthy." It seems unlikely that the same youngsters were exposed to toxic substances or metals that could cause illness.
According to the WHO and US CDC, the first signs of new hepatitis to look out for in young children are vomiting and diarrhea. As the disease progresses, parents may see additional jaundice and yellowing of the whites of the eyes.
However, reports of severe hepatitis in children in the US and Europe are still quite rare. So far, around 170 cases have been counted in 16 different countries.
Experts don't know exactly what causes hepatitis. However, they suspect that adenovirus 41, which has been detected in many pediatric patients, may be linked to the condition. All nine children in Alabama were infected with the adenovirus, and at least seven have tested positive for other viral pathogens, including Epstein-Barr virus, respiratory syncytial virus (RSV) and rhinovirus. (causes a cold). All the above children are not infected with Covid-19.
However, it remains possible that the recent rise in Covid-19 in children could affect this outbreak by weakening children's immune systems to fight other emerging pathogens.
Because the virus is spread through close contact, basic hygiene measures, including washing hands frequently and cleanly, wearing a mask, social distancing and ensuring a well-ventilated space, are also recommended by doctors. this hepatitis.
One yen (Corresponding insider)