Many people only eat the stalk, not the leaves, which is very wasteful. Lettuce (the lettuce family) is a highly nutritious vegetable, high in potassium, vitamin C and low in sodium and high in plant cellulose.
Material:
1 handful of lettuce leaves, 2 eggs, just enough flour, salt, five spice powder
Manufacturing:
Pick up dead leaves of lettuce, wash and dry. Then put it on a cutting board.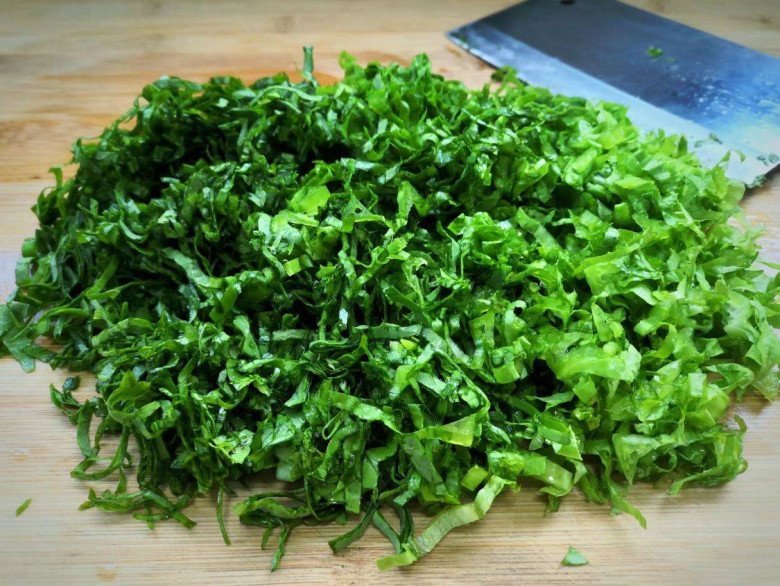 Put the chopped lettuce leaves in a bowl, then break two eggs, add a reasonable amount of salt, add a little five spices, stir well.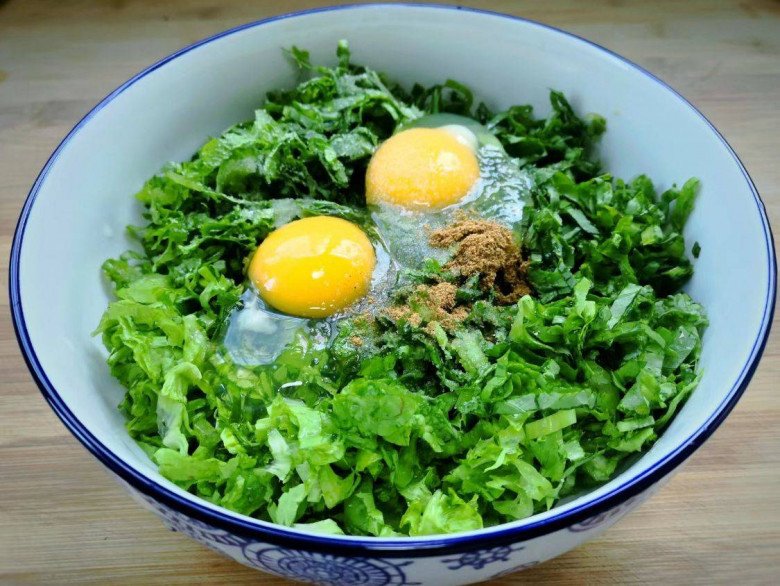 Add an appropriate amount of flour or cornstarch, it's best to add the flour little by little, don't add a lot at a time, just add the flour and mix.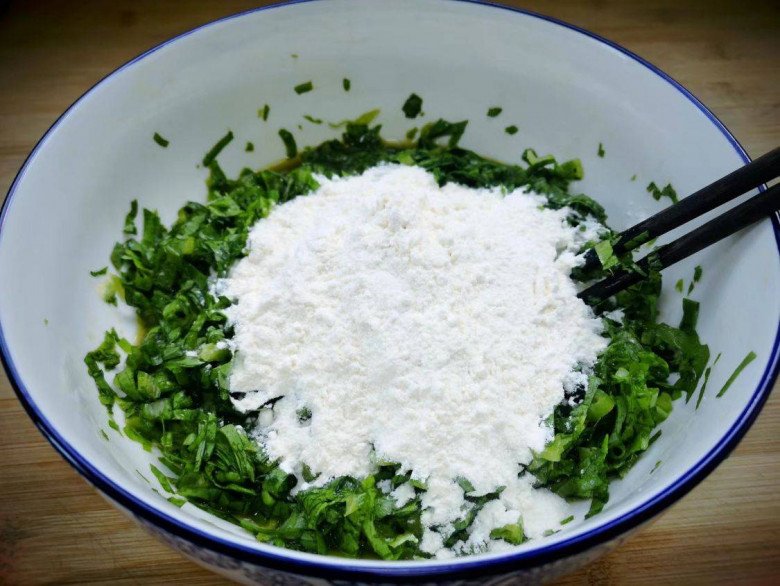 Knead into a slightly viscous dough and let rise briefly. If you want the cake to be softer, roll out the dough thinner, if you want it to be chewy, the dough should be a little more. Add water according to your own taste.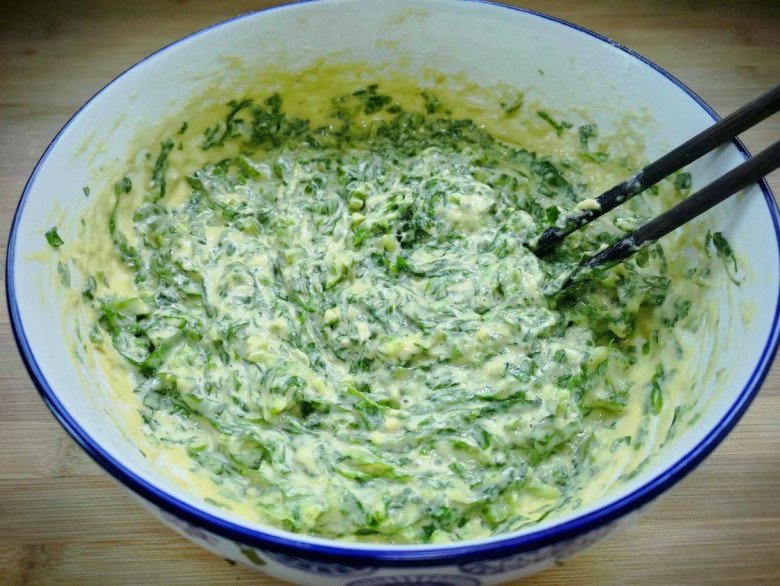 Brush an appropriate amount of cooking oil onto the pan, scoop out an appropriate amount of flour with a large spoon and pour into the pan.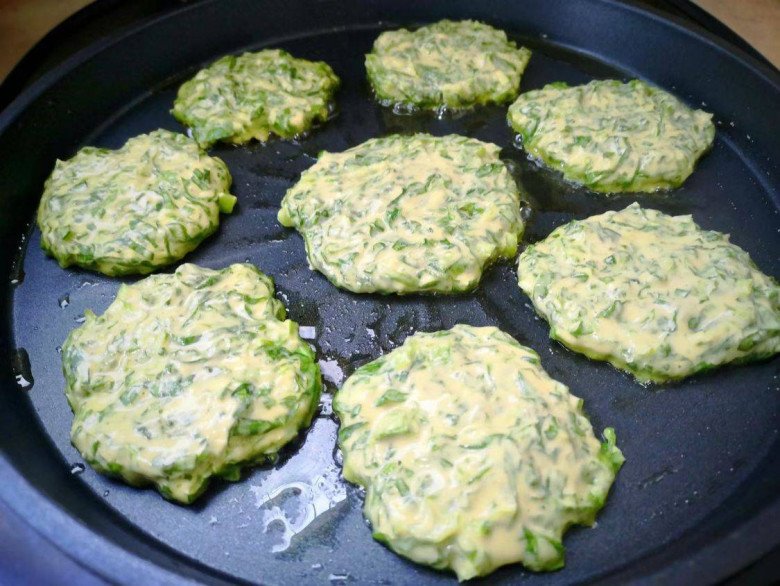 Once browned on one side, flip the cake and fry the other side. Fry until both sides are golden brown and the cake is done, ready to enjoy.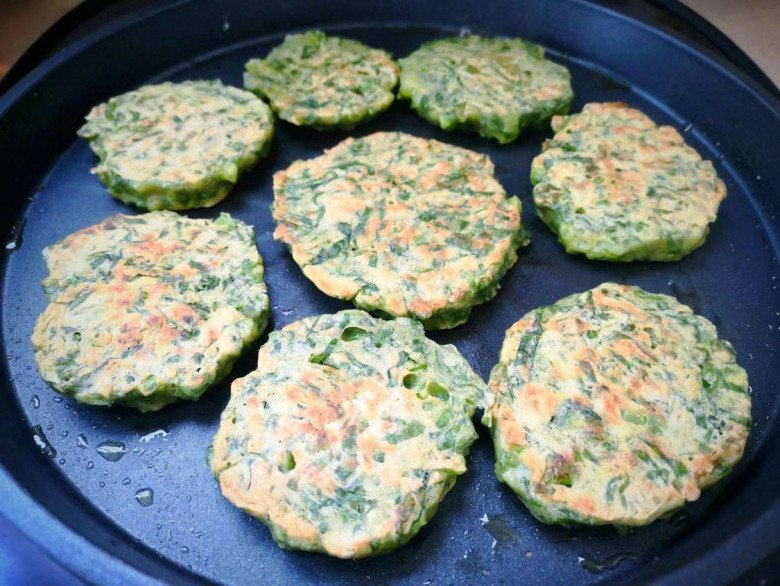 Egg salad cake is soft and fragrant, eat one piece and want to eat two. This will be a simple, but very attractive breakfast that no one will refuse.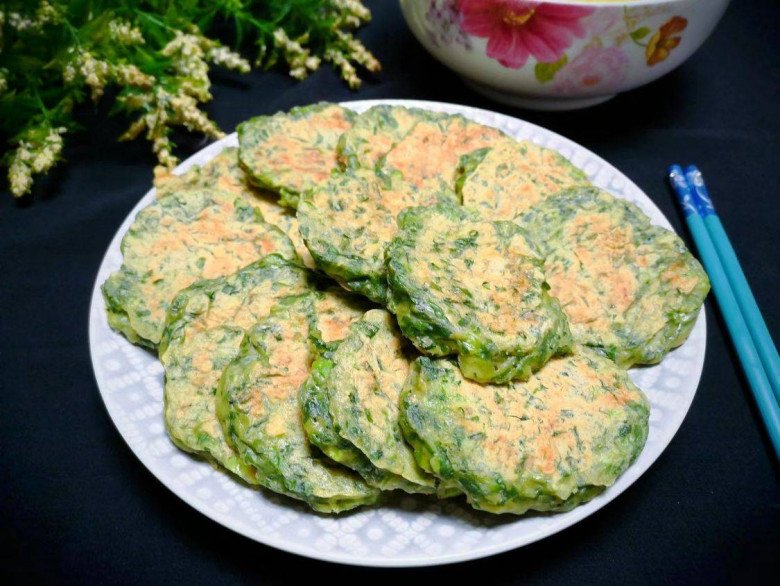 Much luck!