Games
Discover the secret of a "mutant" duo's rapid rank-up with Lee Sin gameplay
Finding a friend to play the game with is something extremely precious for any gamer. Especially in a game that requires teamwork such as League of Legends this will be even more difficult. However, the gamer duo on the Western European server named Peter Sicko and For Peter have been climbing the ranks together since Season 2 until now and always managed to reach the rank of Master – Dai Cao. Prime.

As if that wasn't enough, these two players also used a very strange strategy Lee Sin – Taric is in the bot lane position. The reason for this lay in the fact that they discovered that Lee Sins E – Seismic/Aftershock was earlier able to slow down the opponent's attack speed and was too strong a counter for the opponent's ADC. Even with this effect removed from Lee Sin's E-Skill, this "mutant" duo continued to rank up with Lee Sin – Taric without problems.
So what's the secret of this duo that allows them to climb the ranks so effectively? The answer lies in the unimaginable power of Lee Sin and Taric starting at level 1 when they can take down any target in the early game. Of course, Lee Sin is a strong champion at level 1 with Q – Sound Wave / Shadowless Strike, but the amount of damage Taric deals out with E – Glare and Passive Skill is also extremely terrible at this stage. As a result, it's rare for a general to hold out at level 1 when the two are combined.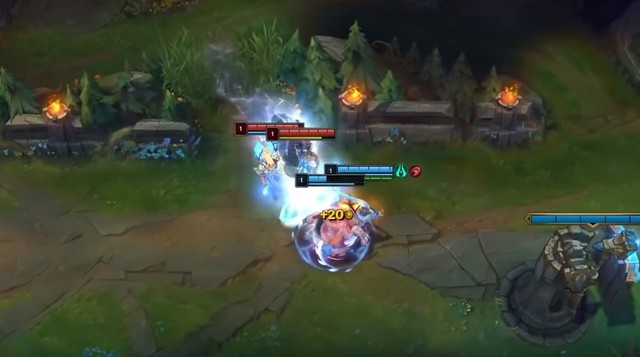 It's rare for an ADC or Support General to withstand the combination of Lee Sin and Taric at level 1
If defeating the opponent early isn't possible, these two guys also have another weapon which is the ability to Stun for Sure when Lee Sin combines with Taric. This combo works like this: When Lee Sin hits an opponent with Sound Wave, Taric instantly casts E – Glare (while connecting to an ally with W – Fortified Fortress). If Lee unleashes Sin Shadow Strike on the target, the opponent will definitely be stunned by Taric's E.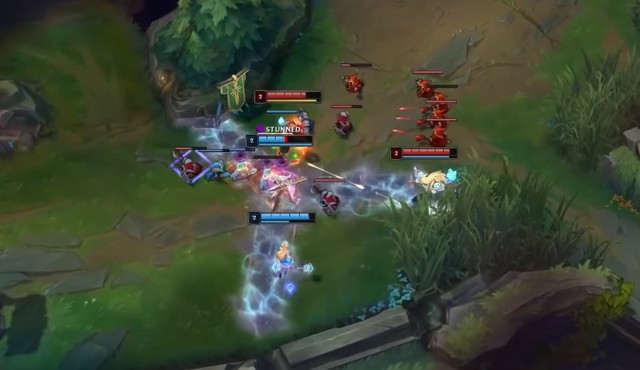 It can be said that the moment the opponent hits the sound wave, the ending is guaranteed to be defeated by this domineering combo
Obviously with a fragile ADC or support champion, they can't take the damage Lee Sin unleashes in the first 3 levels. In addition, even with mobility abilities, the opponent cannot outrun Lee Sin since Taric can stun. As a result, once your team's ADC has been hit by Lee Sin's sonic wave and suffered a series of combos from this duo, it's almost certain of the end. From there, Lee Sin – Taric will use extremely powerful snowballs, even ice towers, to continuously defeat the opponent.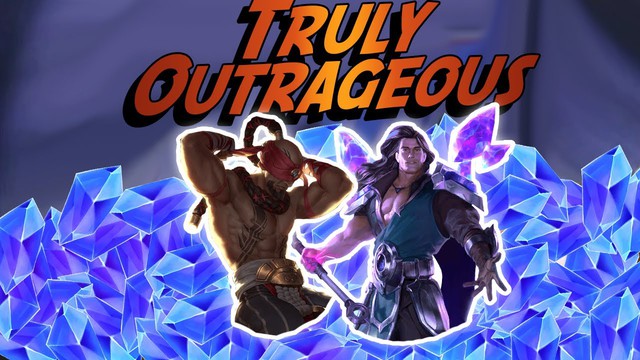 It seems that Lee Sin – Taric, who dominate not only in Legends of Runeterra, are also a great match in League of Legends.
But that's not all, this duo can repeat the above (turret and kill enemies) with other scopes like Top or Mid as well. From there, it helps the team grow stronger, outperform the opponent and victory is just within reach. The opponent could not resist as the ADC suffered a heavy loss from the sustained defeat.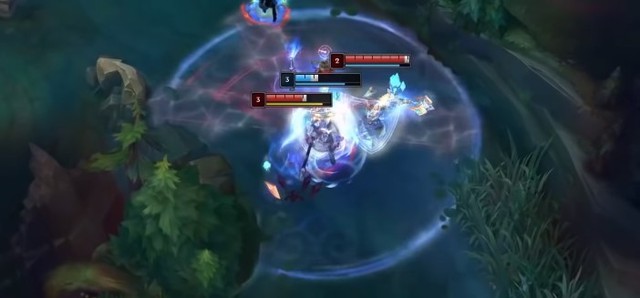 Not only do they overwhelm the bot lane, this duo is poised to take down any solo laner or jungler
The only downside to this gameplay is that Lee Sin and Taric always go together and need to coordinate closely in any skill combo. The more teammates understand, the stronger this style of play is, even if the opponent is not given an opportunity to protest. If you want to learn this way of playing, you should look for a good player.
https://gamek.vn/kham-pha-bi-quyet-leo-rank-than-toc-cua-mot-bo-doi-di-nhan-voi-loi-choi-lee-sin-taric-duong- duoi-2022043009025076.chn
You are reading the article
Discover the secret of a "mutant" duo's rapid rank-up with Lee Sin gameplay
at ngoc.Blogtuan.info – Source: Blogtuan.info – Read the original article here