Thế Giới
Disclosure of Poland's huge military aid to Ukraine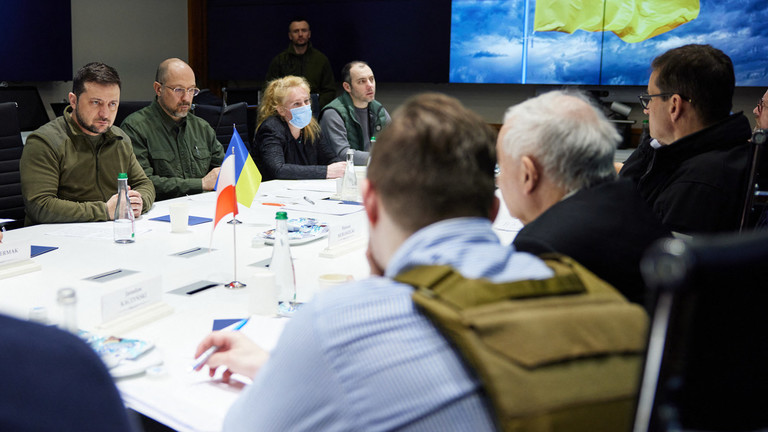 The weapons package delivered to Ukraine included 200 Soviet-designed T-72 tanks, dozens of Gvozdika guns, several Grad rocket launchers, MIG-29 and Su-27 fighter jet missiles, as well as many other ammunition and Polish-made reconnaissance drones . according to broadcaster Polskie.
Radio Polskie points out that before the Ukraine conflict, Poland had about 400 tanks in its arsenal, which means that Warsaw supplied about half of its tank fleet in favor of Kyiv.
Some Polish tanks were upgraded in 2019, but Ukraine received only unmodified tanks, the report says.
Poland's Deputy Defense Minister Wojciech Skurkiewicz confirmed to the press that Warsaw has provided continuous military support to Ukraine since hostilities began.
Warsaw has been one of Kiev's most active supporters amid the conflict. It calls for tough sanctions against Russia and regularly calls for a NATO peacekeeping mission to secure western arms supplies to Ukraine.
On April 28, Russia's foreign intelligence agency (SVR) revealed that Poland and the US plan to use the ongoing conflict for Warsaw to regain control of parts of western Ukraine. lost by the Poles after World War II.
Russia has accused Poland of sending a Polish (non-NATO) peacekeeping mission to the country under the pretense of "protecting Ukraine from a Russian attack" and thus retaking lands that once belonged to Poland. LAN.
Poland dismissed the claims, calling it a "Russian information operation" aimed at causing internal division. But on April 29, the SVR again reiterated its statement about the Polish peacekeeping operation in Ukraine "not a hypothesis, but rather intelligence data obtained from a number of reliable sources". trust".