Thai Thuy Linh, known for the 2004 Sao Mai Diem nominating competition, made an impression on the hearts of the audience with her lively and fiery performance on stage. Usually, a young singer like Thai Thuy Linh will use any means to get her name out to the audience. But Linh is a bit "paradoxical". She decided to volunteer, became a single mother at the age of 29, married and divorced and raised her two young children alone.
Thai Thuy Linh became a single mother at the age of 29, married and divorced and raised two young children on her own.
The conversation between Thai Thuy Linh and host Dinh Tien Dung is the experience of a "mother warrior" who has passed through the cracks of marriage but still retains the spirit of a free woman to the point where she is ready , to open her heart and allowed herself to love many people at the same time.
If the heart of Sao Mai Diem Meet's voice has many small compartments, each compartment is filled with special feelings that sometimes only she knows.
In fact, there are feelings that cannot be named, and Thai Thuy Linh finds it interesting to have such feelings around. On the talk show Exit — where those who have left marriage didn't hesitate to talk about life after divorce — Thuy Linh confessed a secret that she once allowed herself to open up to many people of the opposite sex.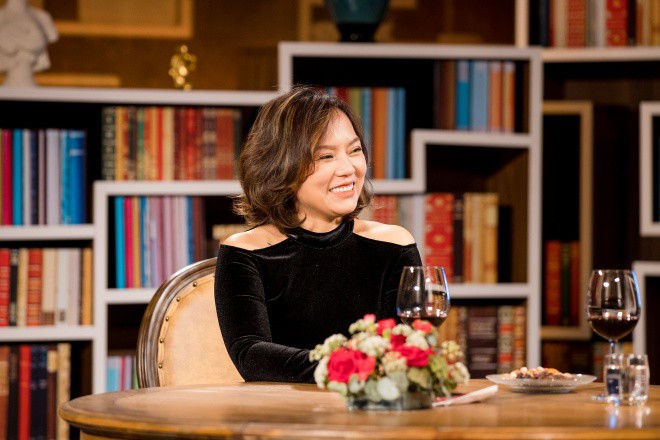 Thai Thuy Linh and host Dinh Tien Dung had an open conversation.
It could be someone who always shares stories from the art world with her, always next to her in the middle of the night just to share a cup of hot tea at the night flower market. Someone who is willing to listen when she talks about music, or who is always open to discussing the most intimate things in life with her. With Thai Thuy Linh, relationships are without obligation and liability. They are simply soul mates and give the other person a sense of peace.
"Today I'm sharing a secret with Dung, this is the first time I'm sharing it. After my divorce, there was a time when I felt quite interesting, which was what I allowed myself to do. A man who is quite artistic at the same time can talk to himself about art, even at 12 o'clock at night he can run to the night flower market to pick it up. Sometimes I just drink a cup of hot tea and watch life. If I have a soulmate in music, I will tell stories about music.
There is another brother who will speak about the bare facts of life, he knows nothing about music. So when we have someone like a partner, we don't promise or say we love each other. It's someone who can share secrets with me, that's the relationship between a woman and a man…" she said.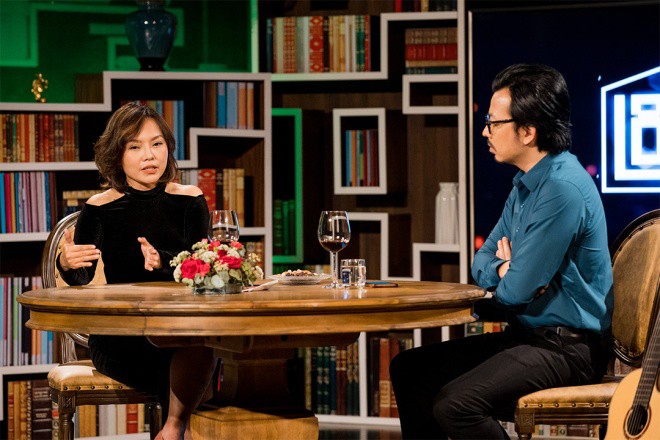 Thai Thuy Linh has personality but also moments of weakness.
Perhaps someone will judge that for many people opening their hearts at the same time is easy life to lose themselves, but this is freedom as defined by Thai Thuy Linh. Freedom is when the heart has the right to beat the beat before deeds and gestures are enough to move. And that alone is enough to realize the interesting things in this life, things that she hasn't thought about for a long time.
More than music, two small children are a particularly valuable "asset" for Thai Thuy Linh. A mother's instinct to give her children all her love made her "slow on the brakes" for a year to think seriously before bringing the wedding car to a halt. And when I found the key to open the door to freedom, Linh realized: "Looking at the children, I realize that I must live well and happily. Only when you are happy will you bring happiness to your children."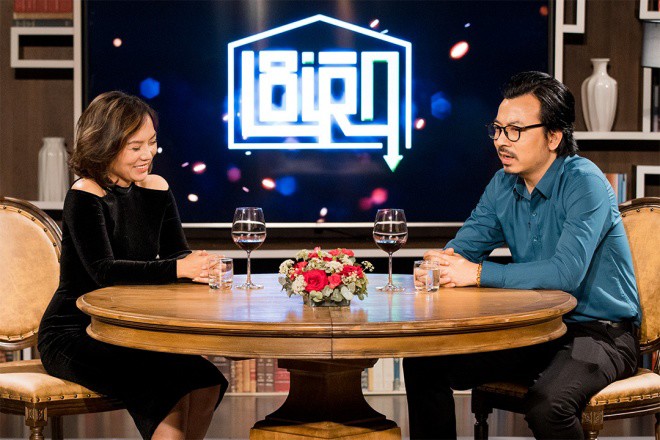 Two children are anchors in life for her.
After changing her mindset, Thai Thuy Linh embarked on a journey with her children to build a new life. She moved her home to the suburbs so her children could live in harmony with nature and raise their favorite animals. She accepted slowing down her career development to grow up with her children.
Children will never feel disadvantaged if they receive enough care and love. Changing her outlook on life, Thai Thuy Linh cultivated and nourished children's souls day by day so that their children could understand that "Mother's hand is always firm to protect the family – that the cloudy storm stops behind the door." Aside from her children, Thai Thuy Linh may have been temporarily content with her current life.
And no matter how many compartments the heart of the singer Sao Mai Diem Meet still has for love in life, in the end it's always about freedom. She longs to be free in the midst of a tumultuous life, rather than being frustrated in the "velvet box" that married life creates. Thai Thuy Linh's story is a stimulus for audiences who still do not know what they want and what to do after a marriage breaks up. From then on, there will be fewer people who see divorce as a nightmare that cannot be awakened.