Tech
A number of companies from the US to China fell in value by half, and Tesla did not "evade" the drop either
This week, Amazon and Ford reported that they lost a combined $12.3 billion over the past three months on investments in electric vehicle company Rivian. The losses dampened hopes that any electric vehicle company "inevitably turns to gold."
Even Rivian, considered by many auto pundits to be the most promising Western electric vehicle startup, isn't immune to the boom and bust cycle unfolding in the electric vehicle market. But experts say this is typical when new industries emerge.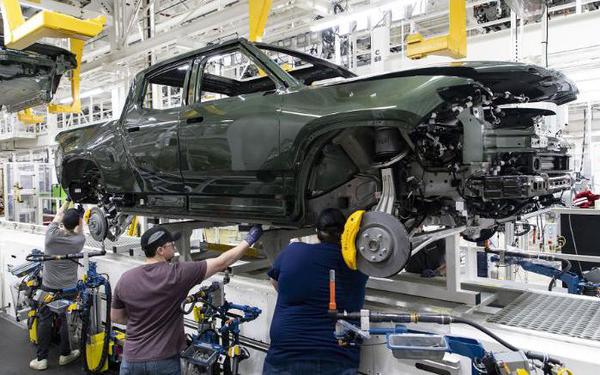 Rivian's shares are down 75% since its IPO last year. In November 2021, Rivian was valued higher than Ford and GM, but now the company is worth about half.
Seen as a counterweight to Tesla, investors are attracted and valued. And a 12-year production run isn't enough to protect the company's stock price from a downturn that's affecting nearly all electric-vehicle makers.
In 2021, Rivian will produce 1,015 vehicles, missing its target of 1,200. The production rate has more than doubled since last year — 2,553 vehicles were produced in the first three months of the year — but it still lacks what it takes to be profitable and justify the company's high valuation.
The company had plans to build a second manufacturing plant in Georgia to complement its Illinois plant, where the current plant is expected to produce 200,000 vehicles per year. Like many automakers, Rivian raised prices in the face of inflation and supply shortages, but apologized and postponed pre-order price increases after backlash from customers.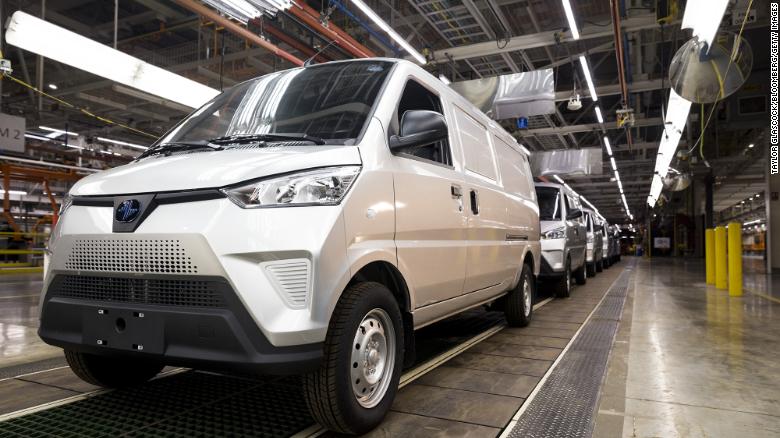 The challenges are even greater for other electric vehicle companies that have gone public in recent years. Faraday Future, Lordstown Motors and Electric Last Mile Solutions stock prices have all fallen more than 70% since going public through the company SPAC, and all have been investigated by the SEC.
SPACs, already popular with electric vehicle companies, allow companies without significant revenue or proven products to be publicly traded without as much oversight as formality. traditional IPO.
A sharp decline in EV stocks could be a classic sign of booms and busts. New industries always stimulate investors with the opportunity to sit in the "financial rocket" and jump into the prosperity. However, some publicly traded companies may be listed during less exciting times.
The dot-com crash of 2000 is an often-cited example. According to William Quinn, a lecturer at the UK's Queen's School of Management who studies stock market bubbles, while the fraud is typical of a stock, no new company entering the electric vehicle sector has been found guilty of the market bubble.
He references the British bicycle bubble of 1890, when hundreds of new bicycle companies went public at inflated valuations. Almost all went bankrupt within a few years.
David Kirsch, an economics professor at the University of Maryland and co-author of the book Bubbles and Crashes, said he hoped several electric vehicle startups would survive, but many failed. to lose. Kirsch told CNN Business: "Stories unfold".
The fate of two electric vehicle companies, Nikola and Lordstown Motors, is likely to worsen in 2020 and 2021 respectively after significant reports of wrongdoing and impropriety by the first company were reported. by Hindenburg Research.
US electric vehicle companies aren't the only ones seeing valuations drop. China's electric vehicle startups are experiencing a similar situation. Nio's stock is down 49% this year, while X-Peng's is down 52% and BYD's is down 17%. Even the world's most valuable automaker, Tesla, isn't immune to the situation, as its stock has fallen 27% this year.
Kirsch sees the decline in stock prices of companies looking to compete with Tesla as evidence of how difficult it is to turn investor-inspiring startups into a tried and true business. Success on paper through sales and profit.
Cherry said: "Some of these companies are exposed in some way. There's a saying that goes like this: When the tide is out, you can see who's not in a bathing suit".
Source: Bloomberg
You are reading the article
A number of companies from the US to China fell in value by half, and Tesla did not "evade" the drop either
at ngoc.Blogtuan.info – Source: Blogtuan.info – Read the original article here