Recently, "run to make money" or "move to earn" is emerging as a new trend among crypto investors. This is a term used to talk about applications that contain a combination of GameFi and SocialFi elements.
GameFi is the term used to refer to video game projects with financial elements. SocialFi is an economic model that balances finance and social communication activities.
Unlike "Play to Earn" – "Play games for money", people participating in "Move to Earn" applications must perform physical activities (running, jumping, exercising, …) in order to receive bonus tokens, for example . They can earn income by exchanging these bonus tokens for cryptocurrencies.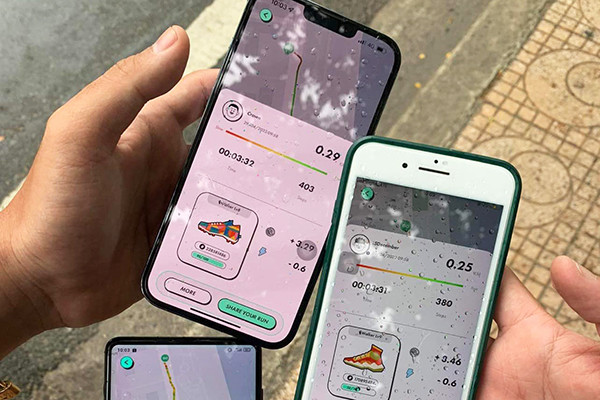 Currently, the "Move to Earn" trend has become a phenomenon that is shaking up the blockchain world. According to Coinmarketcap statistics, although there are only more than 10 active "Move to Earn" projects, these applications have a total market capitalization of up to $2.3 billion with a total transaction value in 24 hours. over $2.5 billion.
At the forefront of the Move to Earn trend is StepN – an application developed by Satoshi Lab. In Vietnam, too, startups developing move-to-earn applications seem poised to compete with foreign competitors for the market.
Recently, VietNamNet had the opportunity to meet Mr. Nguyen Nhat Khanh – CEO of RUN Together to discuss the "Move to Earn" trend and the opportunities for Vietnamese startups in this new technology trend.
RUN Together is currently one of the few Vietnamese startups operating in the Move to Earn space. This project also made a strong impression, although it has only just been launched on the international market.
Reporter: Many people still don't know RUN Together. First, can you give me some basic information about RUN Together?
Nguyen Nhat Khanh: RUN Together is a Move to Earn project that builds on the foundation Binance SmartChain. When installing RUN Together, the application uses the GPS signal in combination with sensor data to measure the number of steps and data from the health monitoring app to record the results and return the score as the number of reward tokens. corresponding.
My studio currently has more than 150 members. They all have experience in blockchain and application development. Key members include Mr. Chung Le – Product Manager with extensive experience in application programming and Mr. Le Khai – Marketing Director who is behind the development of AFGG – a true GameFi community. big.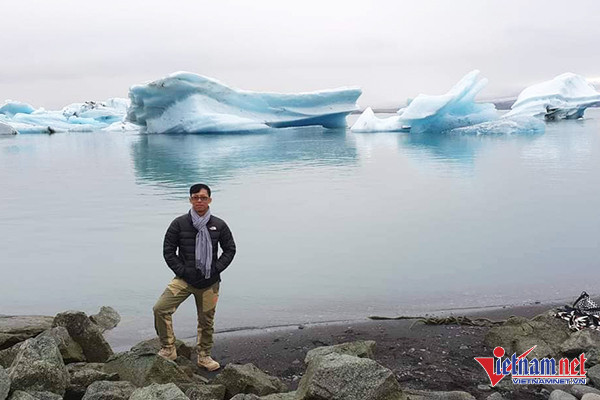 Reporter: What are the results of RUN Together so far?
Nguyen Nhat Khanh: After the IDO (Initial Token Distribution), the number of users and followers of the project has increased by more than 400% compared to before. Coinmarketcap also saw huge trading volume (up to $200 million USD) from RUN Together in just the first 24 hours.
RUN Together is developed by MoonLab, has now established a cooperative relationship with mutual funds, technology companies, major token distribution platforms like ONUS, FAM Central, BSCSstation, JadeLabs, FundGo… and is currently focusing on perfecting the product ahead of the May 7th launch .
Reporter: Some comments say that RUN Together is just a clone of StepN, the current #1 start-up in the move to earn segment. Why did you do this project?
What is the difference between RUN Together and other famous "Move to Earn" startups like StepN, DotMoovs…?
Nguyen Nhat Khanh: Our project development team has long recognized the potential of the Move to Earn market and soon took steps to research and set up the original core application.
The fact that StepN was born before and now emerges as the market leader is quite unfortunate. However, I believe there will still be opportunities for everyone. RUN Together can compete fairly with StepN and other projects like Axie Infinity's.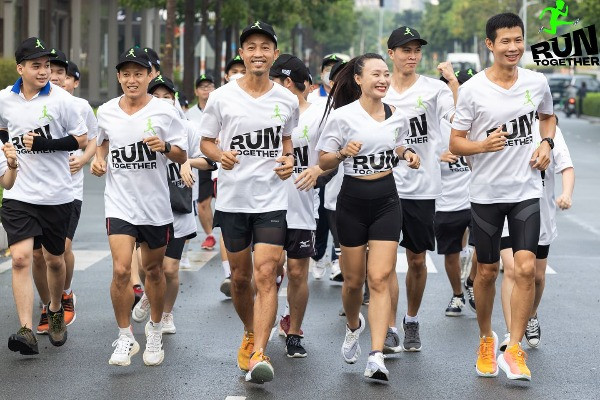 The difference of RUN Together to other "Move to Earn" projects are the features like team running, competition, training mode and community fitness activities,…
This will increase sociability and help connect users who love to run. This is also the community value that the project strives for.
Also, the positive point that users get, like other Move to Earn applications, is the improvement in health and quality of life of participating.
Reporter: Many GameFi projects have made mistakes related to tokenomics (economic models), which has led to their short existence. How will RUN Together deal with the game's token inflation?
Nguyen Nhat Khanh: From the start, the RUN Together development team had plans to deal with inflation.
Accordingly, NFT items will only be sold to a limited number of participants. The project's RUN token will also have many uses as it pays for factors that support users during the migration.
Not only does this prevent token inflation, but it also allows NFT items to retain their value for a long time.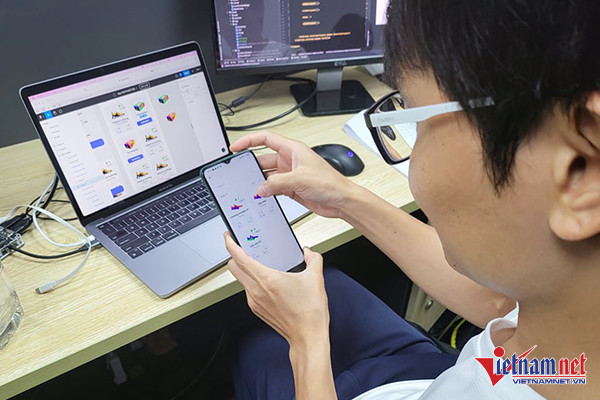 Reporter: What are the similarities and differences between the two trends of moving to make money and gambling to make money? Will there be another "to earn" trend after that?
Nguyen Nhat Khanh: Basically, both Move to Earn and Play to Earn help users earn profits by exchanging, buying and selling tokens, NFT in-game items.
However, if a Play to Earn player can hang up an entire machine to "plough", then Move to Earn only adds value through actual physical activity. Thus, the player's income is not entirely dependent on capital and equipment, but also on the physical ability and endurance and the will of the participants.
With the current rate of change and development of blockchain, in the future there will not only be "Move to Earn" and "Play to Earn", but possibly more "to Earn" forms. However, I believe that the Vietnamese will have a significant impact on these technology trends, whatever it is.
Reporter: Many people think that "moving to make money" is just a passing trend, do you think that's true? Can Move to Earn projects transcend this label and become a long-term product?
Nguyen Nhat Khanh: I think move to earn is not a short-term trend, it's a long-term trend. To be a long-term product, Move to Earn projects must continually engage the community by creating product values ​​that will not fade over time. Only then can "Move to Earn" projects emerge from the "soon to blossom" situation.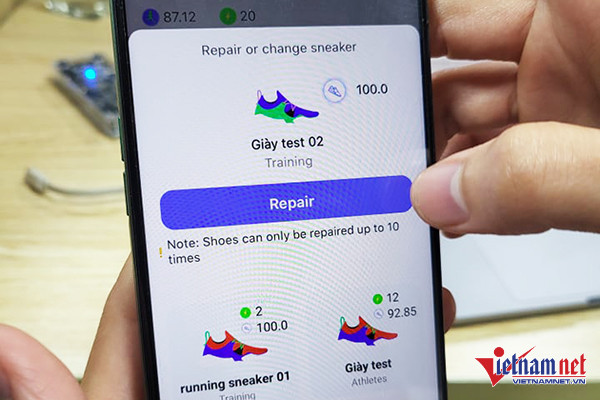 Most importantly, startups in this game have to guide users to lead a healthy lifestyle and maintain it as a regular habit. This is the core value of Move to Earn projects rather than just thinking about making a profit while moving.
Reporter: If you left later, what options will Vietnamese startups have when they have to compete with StepN and foreign giants?
Nguyen Nhat Khanh: In my view, "Move to Earn" will go beyond a short-term trend. Everything is just the beginning. The fact is that blockchain is the fastest changing technology field. So the opportunity is still open to everyone, as long as we dare to seize it.
The ability to think logically, mathematically and diligently are the assets of the Vietnamese. These are the factors that help the Vietnamese to be at the top of the world in terms of GameFi. With the experience gained in building and sustaining economic models in the previous play-to-earn segment, Vietnamese startups are poised to fall behind in the upcoming move-to-earn race. .
Reporter: Thank you for this discussion.
strong date