Bất động sản
Unique and strange lunar dwelling design of a Saigon boy
Mr. Tin Duong (HCMC) claims to be a demanding person and a perfectionist, and he is a graphic designer, so he really wants to complete an indoor "party", "full" from the concept phase to the completion of the "party". of the interior. Fulfilling your own requirements is not easy.
The search for ideas began a year ago when he was both "mature" and aesthetic enough to know exactly what he wanted and liked.
What you don't like, you don't like, he'll definitely destroy, remake and replace to the end, but never accept anything that's…okay, halfway called.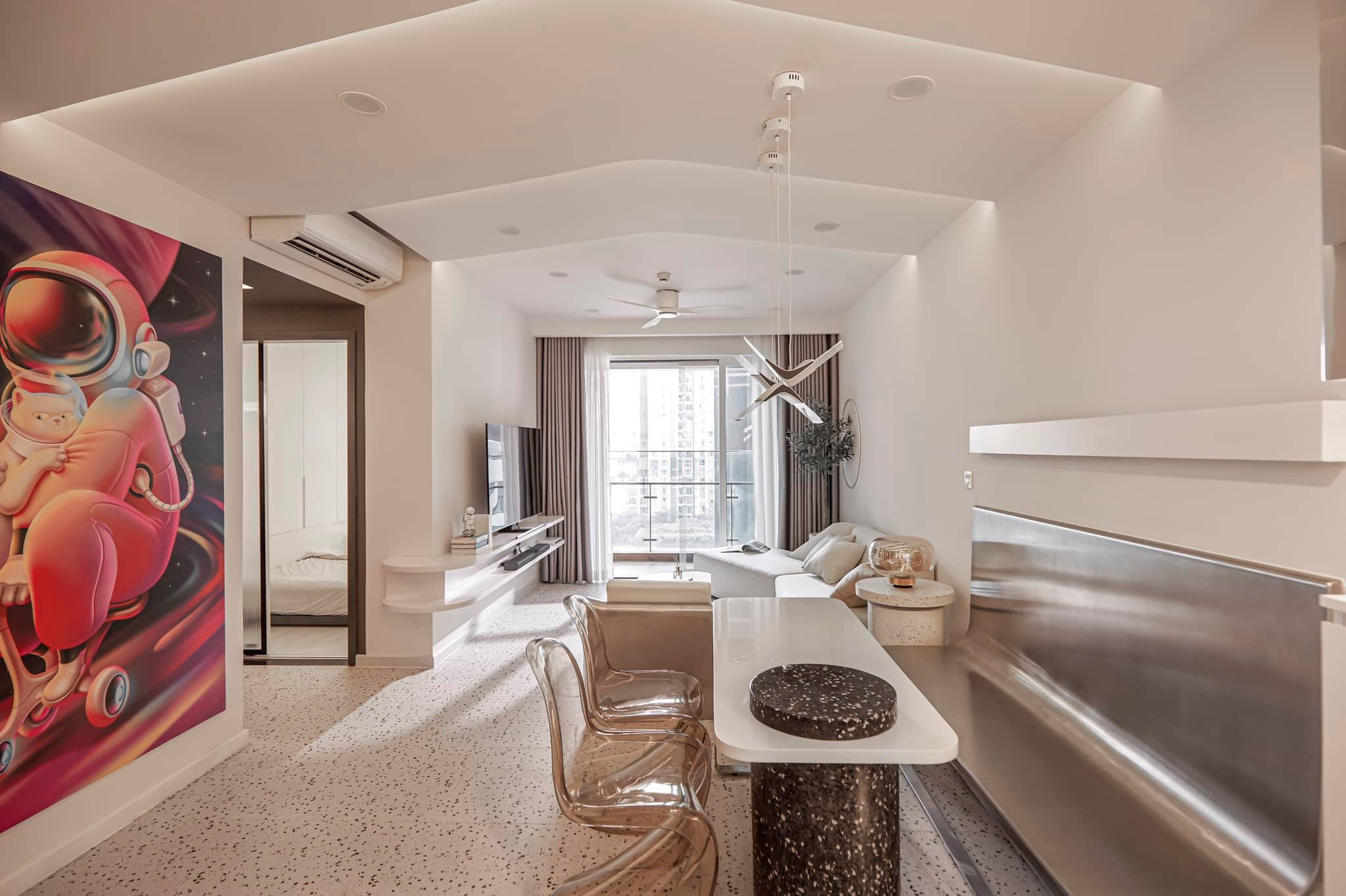 The owner shared that futuristic design in Vietnam is a new direction and not easy to implement. Futurism is one of the Italian art forms that first appeared more than 100 years ago. However, the appeal of futurism is still present today and is widely embraced in the field of design.
With the theme inspired by the moon and space, the design requires a consistent concept, the layouts, shapes and materials used need to be considered very carefully.
The intelligent use of elements for dividing up space is also fully utilised. Typically a small bedroom with a tucked away bed that "disappears" when not in use.
No matter where you stand, you can see this image. Hot colors stand out against a white background, showing the owner's high aesthetic taste. "This is a drawing on a computer that the artist drew for me. After I finished painting, I printed it on a canvas and hung it up," said Mr. Tin Duong.
An important highlight is the presence of a "huge" painting that occupies almost the entire height of the house. The picture not only helps to connect the two different color spaces of the bright kitchen and the dark hallway, but it also makes the house much more emotional and "fun".
The house is finally finished after 4 months with his 200% effort. "The house has a lot of details that aren't really satisfying, but it's what I had in mind for a long-cherished dream home," said Tin Duong.
The living room is like a spaceship, the tea table is made of alloy material. The floor is made of terrazo stone according to the owner's request, the price ranges from 500-600,000 VND/m2.
Beautiful apartment with no dead corners.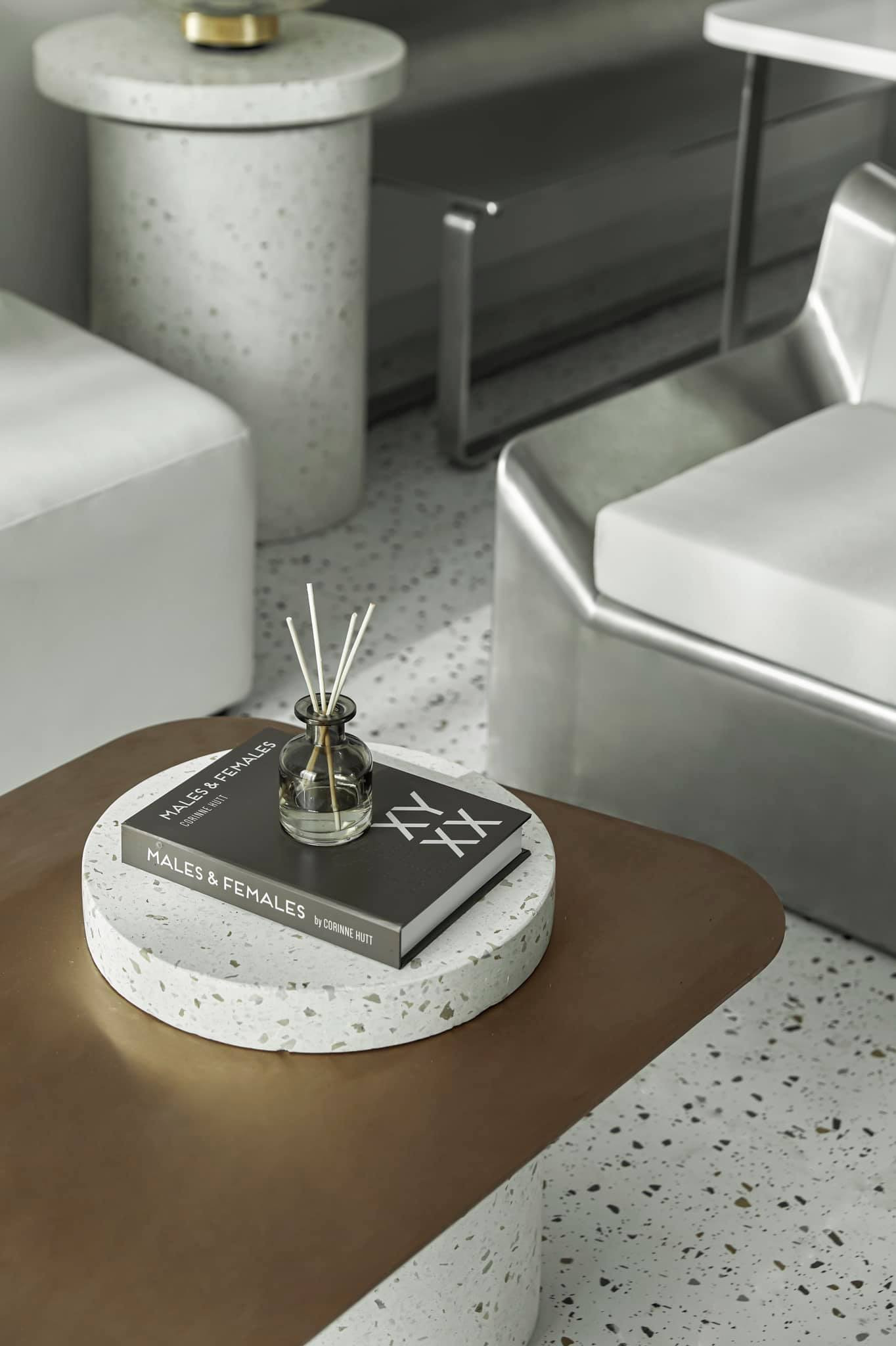 The kitchen and the shoe cabinet are decorated in elegant and delicate shades of white. The cost of the kitchen cabinet is about VND 110 million.
Ornate dining table with oddly designed chairs. On one side is an alloy bench.
Bedroom in cool colors to match the young owner's personality.
The colors are harmoniously arranged, the furnishings are simple but comfortable and give a room full of inspiration and positive energy.
The black chair simulates an astronaut seat.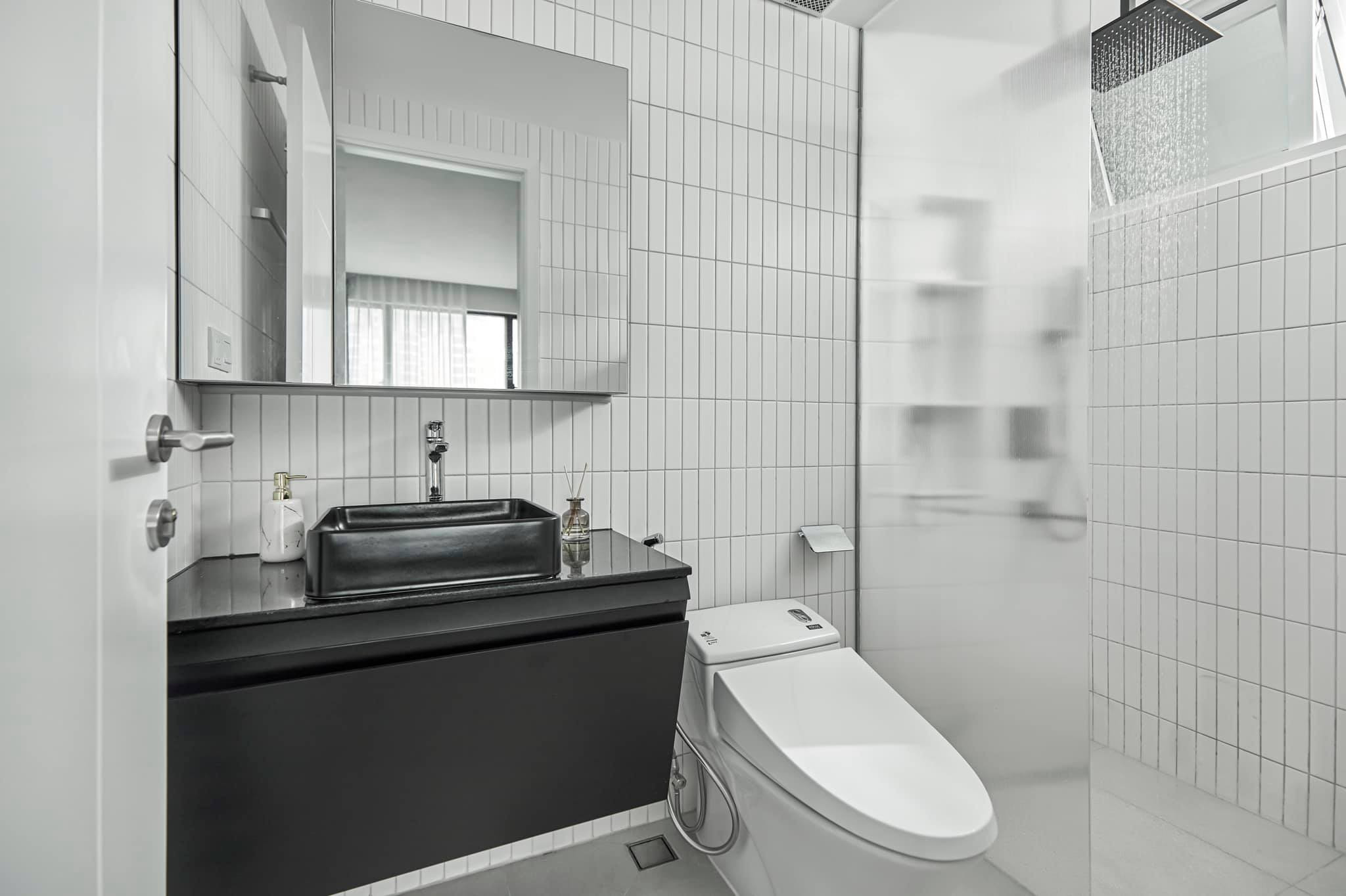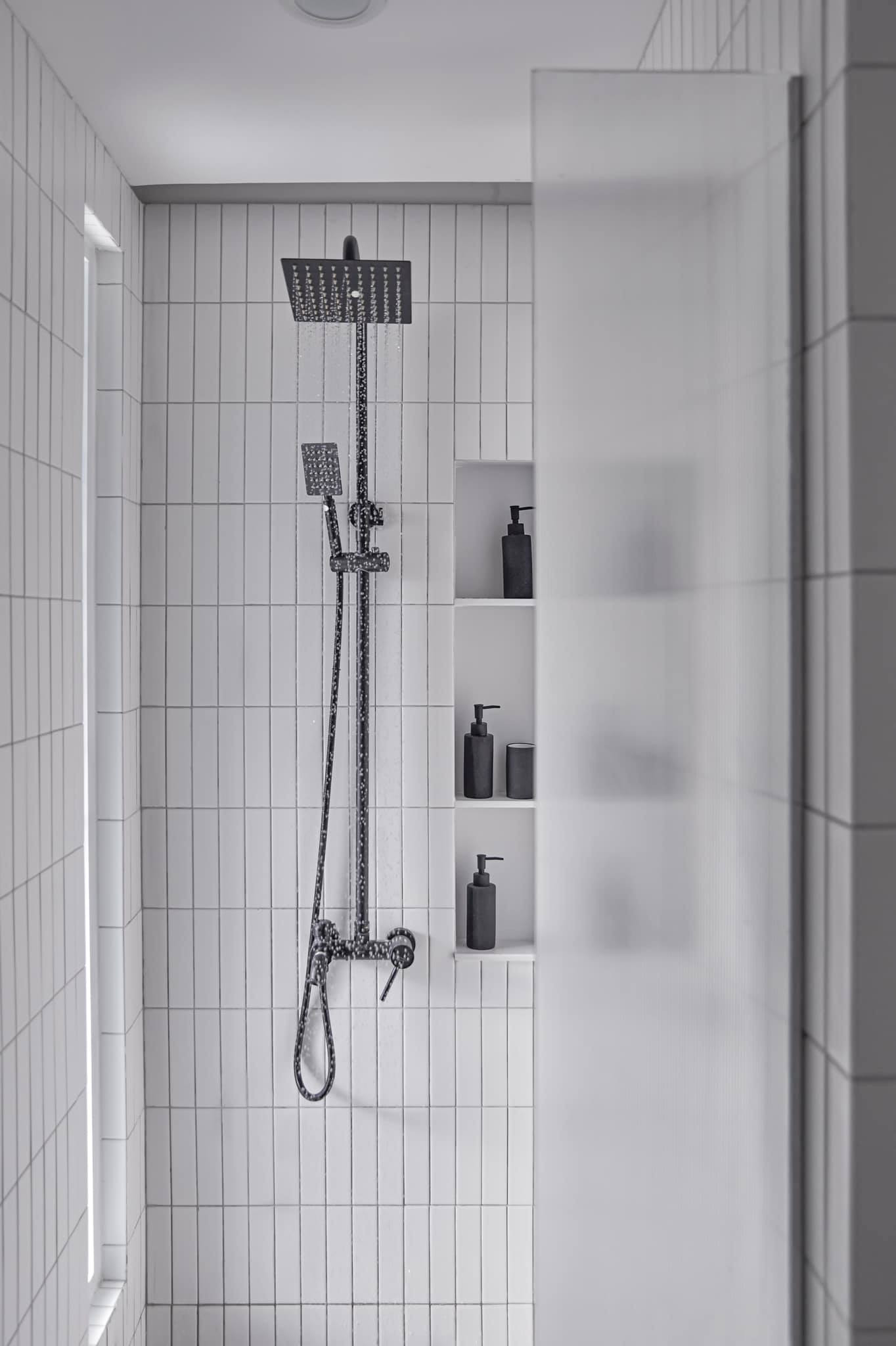 The nature-loving corner of the male owner.
Quynh Nga