Officially "Death" Vinaxuki – "Cars Made in Vietnam"
Xuan Kien Automobile Joint Stock Company (Vinaxuki) has been allocated more than 46 hectares of land for production. Vinaxuki's automobile and machinery manufacturing and assembly project was licensed for construction in 2010 with a total investment of VND1,360 billion.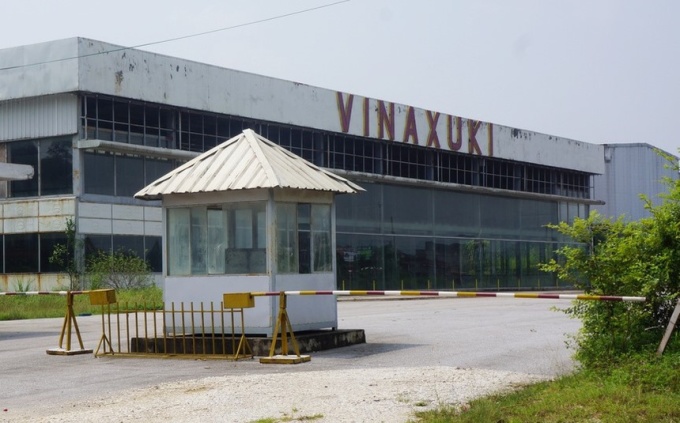 Operating since 2011, however, the Vinaxuki factory ceased operations after only 2 years and has since been abandoned. The "Made in Vietnam" car project had great expectations when the factory was able to produce 15,000 trucks, 400 buses and 75,000 tons of car parts per year.
In 2017, after the closure, part of the land of the Vinaxuki factory project was partially acquired.
By June 2021, Thanh Hoa Provincial People's Committee decided to reclaim the land from Vinaxuki Thanh Hoa Automobile Company Limited and for Global Audiovisual Entertainment Joint Stock Company – Financial Investment Group (TF Group). leased land for further use for the purpose of implementing the project Cluster of factories for manufacturing and assembling automobiles and construction machinery with a total investment of VND 6,900 billion.
The decision to stop the project and recover the entire land fund of Vinaxuki factory in Dai Loc and Trieu Loc townships in Hau Loc district of Thanh Hoa province has just been made by Mr. Mai Xuan Liem, Vice Chairman of the Provincial People's Committee, signed and promulgated and assigned to the department. Planning and investment carry out the following procedures in accordance with the law.
Thus, the first "Made in Vietnam Cars" project, which brought much expectation and pride from the Vietnamese people, was quickly canceled, and the termination of Vinaxuki's operation was like a drop of water. .
Still a car factory, but not Vinaxuki
The Vinaxuki Automobile Factory was acquired by the People's Committee of Thanh Hoa Province and land leased to the Global Audiovisual Entertainment Joint Stock Company to further exploit the project of Automobile and Machine Assembly Plant Cluster Project. to build.
In terms of scale, Global Audiovisual Entertainment Joint Stock Company's car manufacturing and assembly plant is designed with an initial expected capacity of 6,000 vehicles/year when 100% capacity is reached, with expected production reaching 30,000 vehicles/year.
The investment capital of this project is VND 6,900 billion, Phase 1 has an investment of VND 1,993 billion, including leveling packages and factory infrastructure. Once officially operational, the company aims to launch 17 strategic products with estimated sales of VND12,000 billion/year and create 11,000 jobs for local workers in Thanh Hoa province.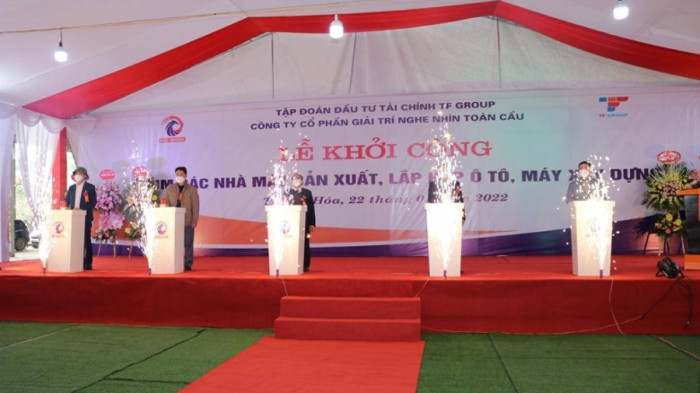 According to research by reporter Dan Viet, Global Audiovisual Entertainment Joint Stock Company with tax number 0108938313, represented by Mr./Ms. Vu Van Hung was issued with a business registration certificate on October 10, 2019. The company's head office is located at No. 22, Alley 59, Lane 147, Xuan Dinh Street, Xuan Tao Ward, Bac Tu Liem District, Hanoi.
The aim of Global Audiovisual Entertainment Joint Stock Company is to manufacture a variety of products including electric car assembly, battery manufacturing, construction machinery assembly, etc. to target Southeast Asian countries.
Global Audiovisual Entertainment Joint Stock Company is known to have won an auction of assets worth VND28.3 billion on November 20, 2020, including all assets and architectural works associated with the leased land. The annual allowance is located in the fenced land area of ​​136,758.5m2 of Vinaxuki Thanh Hoa Automobile Company Limited.
Still in the car business, but the first Vietnamese car dream is officially only in many people's dreams.
Billionaire Billionaires go broke over 'Cars Made in Vietnam' dream
Mr. Bui Ngoc Huyen – CEO of Vinaxuki Company is known as a giant owning trillions in assets. However, due to the dream of having the first car of a Vietnamese brand, he became a debtor of almost VND 1,600 billion.
In the "heart letter" to the Prime Minister asking for help, Mr Huyen said the biggest difficulty that led to the premature end of the car manufacturing project was in June 2010, when Vinaxuki was basically building the technology lines and after installation of test production , the crisis returned.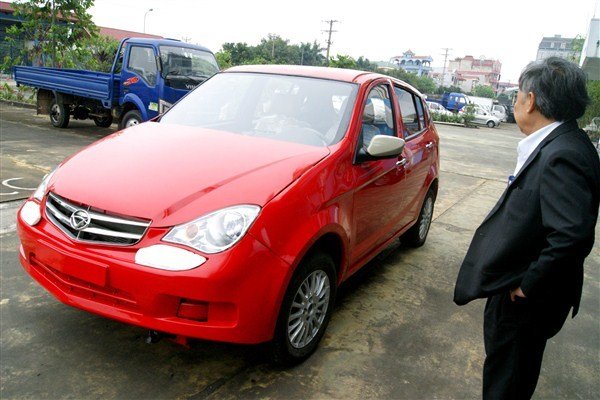 He also shared that Vinaxuki produces up to 40 types of vehicles of all kinds, of which 1-2 models have a 40% localization rate. In particular, Mr. Huyen also invited Japanese engineers to design vehicles and then transfer technology to modernize the production facility, he also invited Swedish engineers.
In the early days, Vinaxuki made trucks and was a major competitor to Truong Hai. At the same time, Vinaxuki is also one of the few Vietnamese companies represented in the VAMA.
"Trucks were as expensive as hot cakes in their heyday. One day we installed more than 100 trucks and still couldn't deliver because the price was quite cheap. For example, the same quality, the same engine, the same chassis, only Vinaxuki. If they sell 80 million, other brands will sell up to 100 million," Huyen shared.
However, Vinaxuki's failure was due to his decision to produce cars based on the "good cheap cars" criteria for the Vietnamese. With this goal, Mr. Huyen has oriented himself, similar to auto powerhouses like Japan or South Korea, to invest in the design learning phase, manufacture the body itself, and gradually increase the localization rate.
"For cars, the body is most important and accounts for up to 32% of the vehicle's localization rate, while the engine accounts for less than 20%. You only need to make the body, but also buy tires made in Vietnam. , seats, glass in Vietnam, adding a motor to the car. Gradually, there will be Vietnamese spare parts manufacturers, there will be Vietnamese cars at reasonable prices," said Vinaxuki's boss.
Therefore, Mr. Huyen has put all his efforts into producing cars with a high localization rate by pawning houses and land to invest in production lines, purchase raw materials and train staff. and invite foreign experts…
All plans and plans of the owner of Vinaxuki were ruined by large amounts of capital to invest in modern technology. In particular, in the period of 2010, after the completion of the factory and the production of thousands of cars, the economic crisis returned, the production of cars was poor, the price of cars fell, causing capital recovery to drop sharply. The more it operates, the more it loses at the beginning of 2012, the company suffered a loss of 45 billion dong and in 2014 it was 1,600 billion dong.
The dream of the first Vietnamese brand car capable of competing with the world's leading powers quickly faded when the first car was not even completed.
So far, Mr. Huyen has been living on a meager pension, all houses have to be sold to pay bank interest.
Sad end of a person committed to the dream of Vietnamese cars, but not enough.