Pháp luật
The group who kidnapped the coconut garden owner are demanding 4.5 billion dong as ransom in order to appear in court
This morning (April 29), the People's Court of Ba Ria Province – Vung Tau Province opened a first instance court hearing the kidnapping case of Tran Anh Tuan (35 ). Alter, hometown Tay Ninh) Mastermind implementation.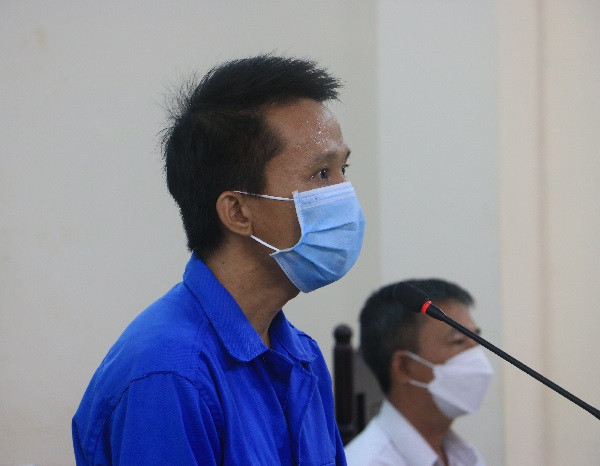 Along with the court were 8 other defendants, including: Tran Van Tin (32 years old, from Tien Giang), Le Minh (42 years old), Tran Van Sang (33 years old), Le Bao Hoai Nam (24 years old) . , Tran Ba ​​​​​​Vuong (23 years old). 35 years old), resident of HCMC); Mai Xuan Duy (30 years old), Nguyen Xuan Cao (40 years old) and Nguyen Van Thuan (49 years old) live in Lam Dong Province.
All were charged with the same crime as an accomplice who helped Tran Anh Tuan kidnap the owner of a coconut garden for 4.5 billion ransom.
At the court hearing this morning, during the interrogation, the defendant Tuan explained all the crimes and admitted to being the mastermind and invited the above defendants to participate. While some other defendants only admitted to checking and arresting victims, not "extorting money" because they thought they were unaware of Tuan's intention to kidnap for ransom.
At the end of the interrogation and questioning at 11:30 p.m., the jury decided to postpone from April 30 to May 1 after the holiday, the case will continue to be brought to court.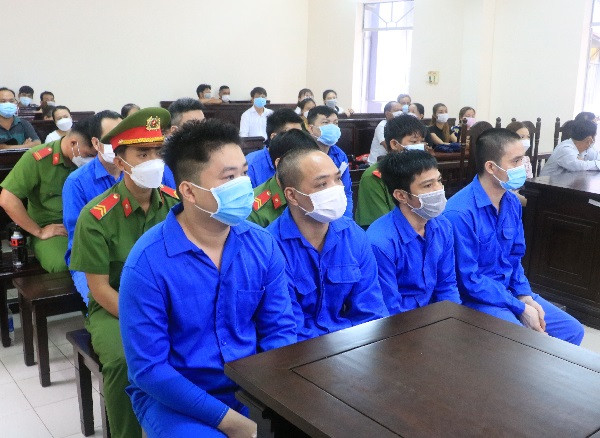 According to the file, Tran Anh Tuan knows Mr. Tran Quang Vinh (51 years old, a resident of Hoa Hiep Township, Xuyen Moc District) and heard Mr. Vinh say that he has a coconut garden of more than 10 hectares in Phu Thien Hamlet, Hoa Township Hiep for sale. 38 billion dongs.
In early October 2020, Tuan took guests to buy Mr. Vinh's coconut garden, but couldn't agree on the original price, so Tuan was angry because he couldn't receive the brokerage money, and intended to threaten to kidnap Mr. Vinh . family, ransom.
To fulfill his intention, Tuan Mai contacted Xuan Duy and lied that he needed to find a place to send a relative to rehab. Next, Tuan called to hire Tran Van Tin to help and asked Tin to call more people to join the "Mr. Kidnapping Vinh to Collect Debts".
Through Tin, Tuan invited more Tran Van Sang, Le Minh, Tran Ba ​​​​​​Vuong, Le Bao Hoai Nam and a person named Hoang (whose identity is unknown) to join and negotiate a salary of 100 million VND after the mission was complete. . To provide motivation, Tuan advanced to Tin Group 20 million.
On December 4, Tuan rented a car to transport Tin, Minh, Sang, Vuong, Nam, and Hoang from Ho Chi Minh City to Ba Ria City, rented a motel, slept, and headed to to explore the place. At 12 o'clock the next day, the whole group of Tuan moved to Vinh's coconut garden as agreed.
Here Tuan's group controlled, pushed Mr. Minh into the car, tied his hands, covered his mouth and drove away. After walking a few kilometers, Tuan paid the remaining balance of VND 80 million to the Tin group to allow the group to return to Ho Chi Minh City. As for Tuan, Tin continued to drive Mr. Vinh to Lam Dong.
When he arrived in Lam Dong, Tuan assigned Mr. Vinh with Mai Xuan Duy, Nguyen Xuan Cao and Nguyen Xuan Huan to guard a shack in the middle of a coffee garden in Village 1, Loc Bac Township, Bao Lam District, and paid Duy 10 million coppers .
Then Tuan contacted Ms. Dinh Thi Hien (Vinh's wife) to threaten and demand 4.5 billion Dong as ransom. However, 48 hours after receiving the news, the police arrested Tuan, Tin and relatives and safely rescued the victim.
Quang Hung
You are reading the article
The group who kidnapped the coconut garden owner are demanding 4.5 billion dong as ransom in order to appear in court
at ngoc.Blogtuan.info – Source: Blogtuan.info – Read the original article here