Kinh doanh
World
Super watches make Vietnamese businessmen more passionate than their wives, who are considered "protective treasures".
Known as a connoisseur of luxury watches in Vietnam, businessman Pham Tran Nhat Minh (Minh Plastics) owns a collection that is varied and rich in types and colors.
Recently Episode 3 of MINHsHOW – the series that tells stories about items of special importance to Minh Plastics – was broadcast on YouTube. This time the young master of Long Thanh Plastic Group brought an equally interesting super product to the fair: Richard Mille RM 71-02 Talisman – Gloria version.
This is an extremely limited edition from the French watch brand. According to businessman Minh Plastic, the Richard Mille 71-02 Talisman collection has a total of 10 versions, each version has only 7 pieces worldwide.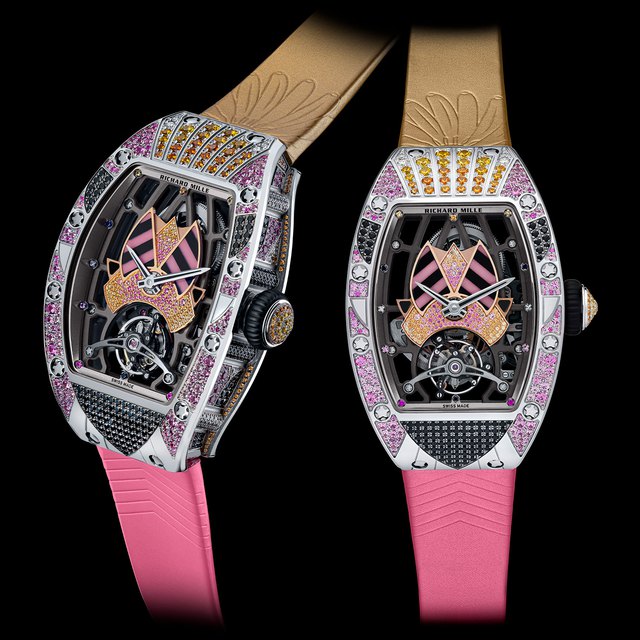 Richard Mille RM 71-02 Talisman – Gloria version
Businessman Minh Plastic's super product was inspired by 70's disco style. Based on the bold maximalism fashion style of young men and women who "dressed up" to go out at the time, Ms. Cécile Guenat – Creative Director Richard Mille – created the sparkling models RM 71-02.
This Richard Mille RM 71-02 Talisman – Gloria uses a total of 967 multicolored gemstones like Diamond, Emerald, Sapphire, Ruby, Peridot, Quartz… Look. They are mounted in different positions: the glass, the side, the bottom of the movement, the crown, …
These gems not only add to the beauty of the watch but also act as amulets. For example, ruby ​​symbolizes power and passion, sapphire eliminates negative thoughts and reduces stress, hematite protects health….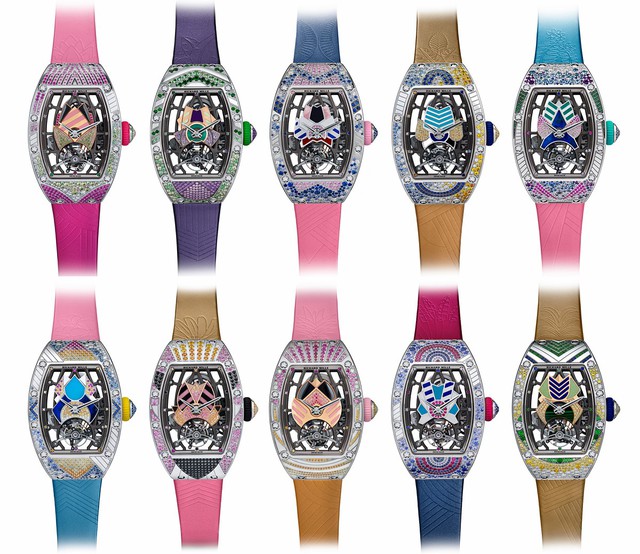 Richard Mille RM 71-02 Talisman Collection includes 10 versions
It took craftsmen six months to accurately position each gem on the parts of the RM 71-02 talisman. In addition, the components inside the watch are arranged in the form of an old European amulet that is said to bring good luck to its wearer.
The RM 71-02 Talisman uses the CRMT1 tourbillon movement – ​​Richard Mille's eighth 'in-house' movement, but the company's first automatic movement with a power reserve of around 50 hours. This masterpiece also marks a milestone: for the first time, an automatic incremental tourbillon has been placed on a Richard Mille women's watch.
Young Master Long Thanh Plastic revealed that this Richard Mille RM 71-02 Talisman – Gloria is a gift he gave to his wife Mina Pham. This super product costs about 3.6 million USD (82.6 billion VND).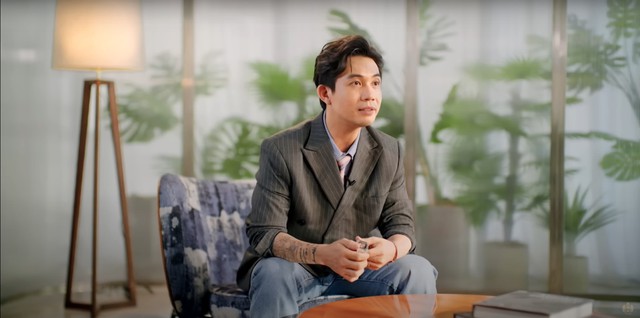 "I was very hesitant to buy it for my wife"said the giant. "Women often like beauty that grows every day, including feelings and first impressions."
Since his wife likes pink, businessman Minh Plastic didn't hesitate to go for the Gloria version with many gemstones of the same color. He bought this super product in particular because of its rarity and the difficulty of owning it.
"There are so many people in the world that this version only has 7 units"he revealed. "I give things that are too valuable to give less valuable things back. This is also a kind of "big trick".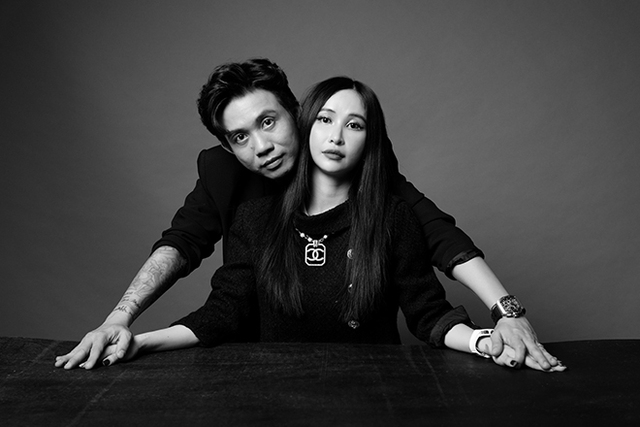 Entrepreneur Minh Plastic joined his wife Mina Pham
The giant rated Richard Mille RM 71-02 Talisman is a masterpiece of art that every woman would want to own. However, men's or women's watches don't make all that much of a difference to him.
"Men's or women's watches don't matter, what matters is the feeling I put into it, I understand the history of the manufacturer as well as the message that the manufacturer wants to send to everyone."he explained.
"Men often choose men's watches, so it feels a bit masculine. I found a whole new angle trying to enjoy different emotions, so I still prefer women's watches.".
Businessman Minh Plastic in particular also revealed that he often gets the question "choose a woman or a watch". To this somewhat thorny question, he gave an extremely "courageous" answer.
"I choose the clock"The giant laughed. "I choose a watch that my wife will buy for me. I have to choose a watch to have someone buy it for me, but my wife already has it."
In addition, businessman Minh Plastic added: "Clock is a time value. We must strive to preserve the moments that we own. Time is not an object here, but time passes every day.
Enjoy and use it to add color to your life like this Richard Mille RM 71-02 Talisman."
https://cafef.vn/sieu-pham-dong-ho-khien-1-doanh-nhan-viet-say-dam-hon-ca-vo-coi-nhu-bao-vat-ho-menh-dinh- 967-vien-da-quy-du-sac-cau-vong-tri-gia-hon-80-ty-vnd-20220429110821619.chn
You are reading the article
Super watches make Vietnamese businessmen more passionate than their wives, who are considered "protective treasures".
at ngoc.Blogtuan.info – Source: Blogtuan.info – Read the original article here