Nhạc
Son Tung publicly apologized and took the initiative to remove the MV with the jump scene
Son Tung officially spoke about the MV just released, which has caused frustration due to the negative and violent mood affecting young people.
On the evening of April 28th Son of Tung M-TP MV release There is nobody at all marks the return after a long time.
The MV tells the tragic life of a boy who was abandoned, grew up in an orphanage, suffered from school violence and became a troublemaker and harassment. In the end, the boy jumped from above to end his own life and break free from a lonely, familyless and suffocating life.
Immediately, the online community, especially parents, reacted sharply to Son Tung's new product, especially the suicide scene from above.
Before the incident, the Ministry of Information and Communications requested cross-border platforms such as Google (including Youtube) to remove the MV immediately There is nobody at all.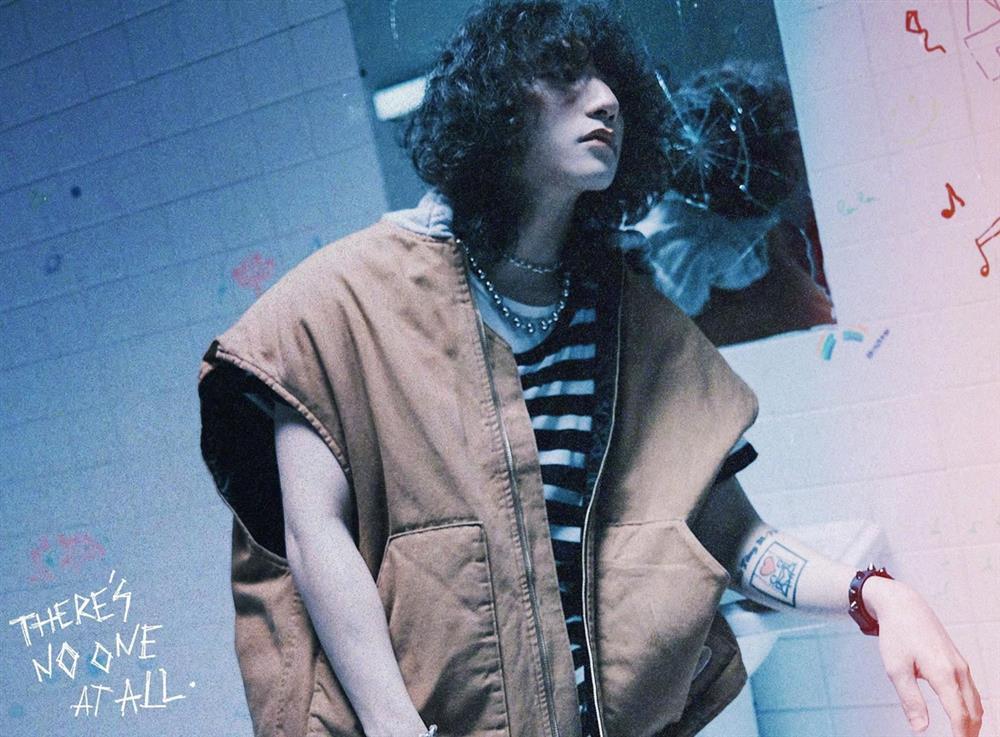 Son Tung in the MV has a shocking scene of violence and suicide.
As of this evening (April 29), Son Tung has officially commented on the product scandal music. The male singer received public feedback, publicly apologizing and saying he will actively stop the spread of the MV There is nobody at all.
Originally posted by Son Tung:
"Hello everyone, this is Son Tung M-TP!
Last night, April 28, 2022, Tung and the company M-TP Entertainment released the MV There's No One At All. This is the first English product, marking a new stage in Tung's career. Tung is really very happy and proud during the realization of this project!
Tung started the project There's No One At All with the first melodies (audio part) in mid-2020, the final scenes were only shot in January 2022 (visual part). a very meticulous post-production process where each scene is meticulously edited to present the audience with the most complete project from listening to viewing.
And finally, There's No One At All was also released on April 28, 2022 at 8:00 p.m. It's been a long road, hasn't it!
The MV was inspired by the melody, lyrics and spirit of the song written by Tung. The image of a child without family or friends runs through the MV, but who always believes that one day, like many other children, they will be compensated, loved and cared for.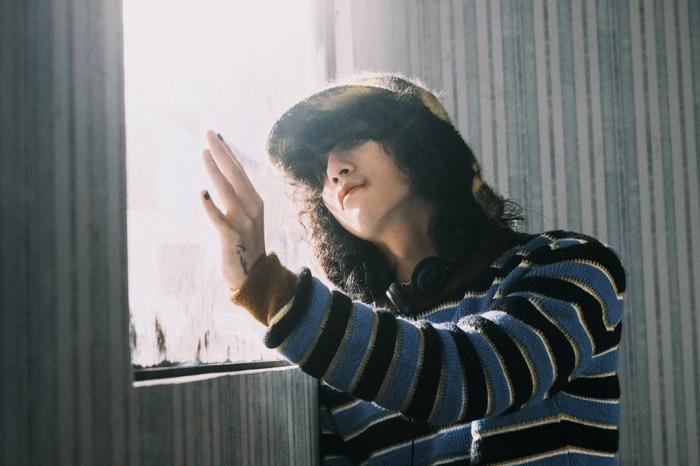 Building the purpose of this image, through the MV, Tung wants to be able to convey the message: Let's understand the feelings in lonely people, understand how to love, protect and open our hearts. before it is too late.
Also, Tung wants to share his sympathy for the unfortunate lives out there: You are not alone, there are many people like you.
In art, there will always be hidden meanings in every scene, even the enigmatic inner depths of characters, that any artist or creator wants to convey to their audience.
However, after its release, Tung also received many mixed reviews. By the way, Tung would like to sincerely apologize to everyone who had uncomfortable feelings after watching this MV.
That's not really what Tung or M-TP Entertainment wanted. Tung always understands his position and influence on young people. Tung always wants to bring the best values ​​to society as well as to his native country of Vietnam.
Therefore, with the spirit of seeking and listening, Tung and the company will actively halt the release of the MV There's No One At All.
Finally, Tung and the company would like to sincerely thank all the brothers, employees and partners who have accompanied Tung on this project. Thank you to everyone who loved and supported There's No One At All.
Finally, Tung would like to thank all of the audience and department comments on this project. Thank you all!".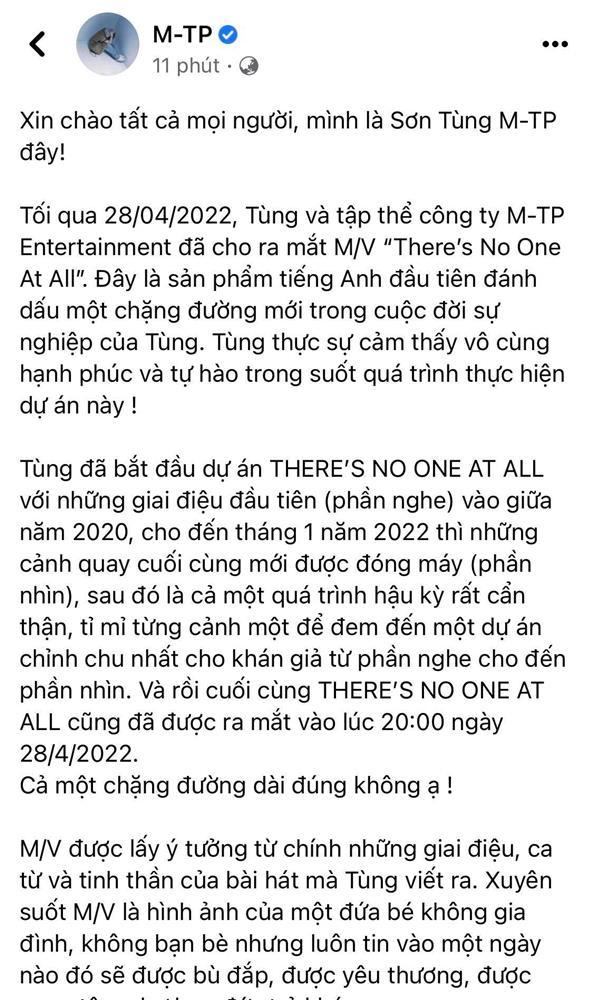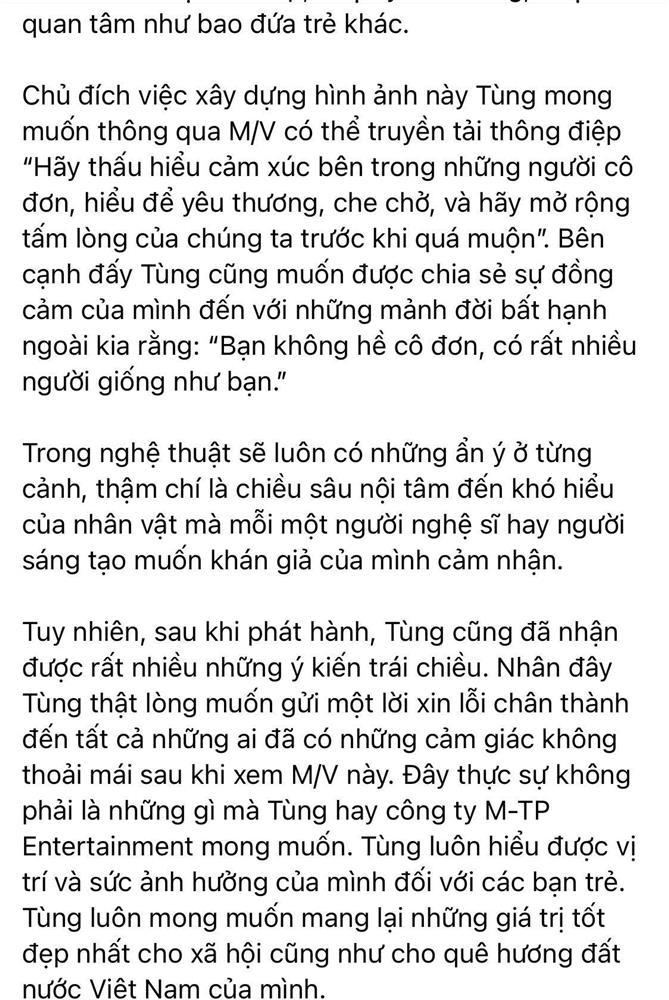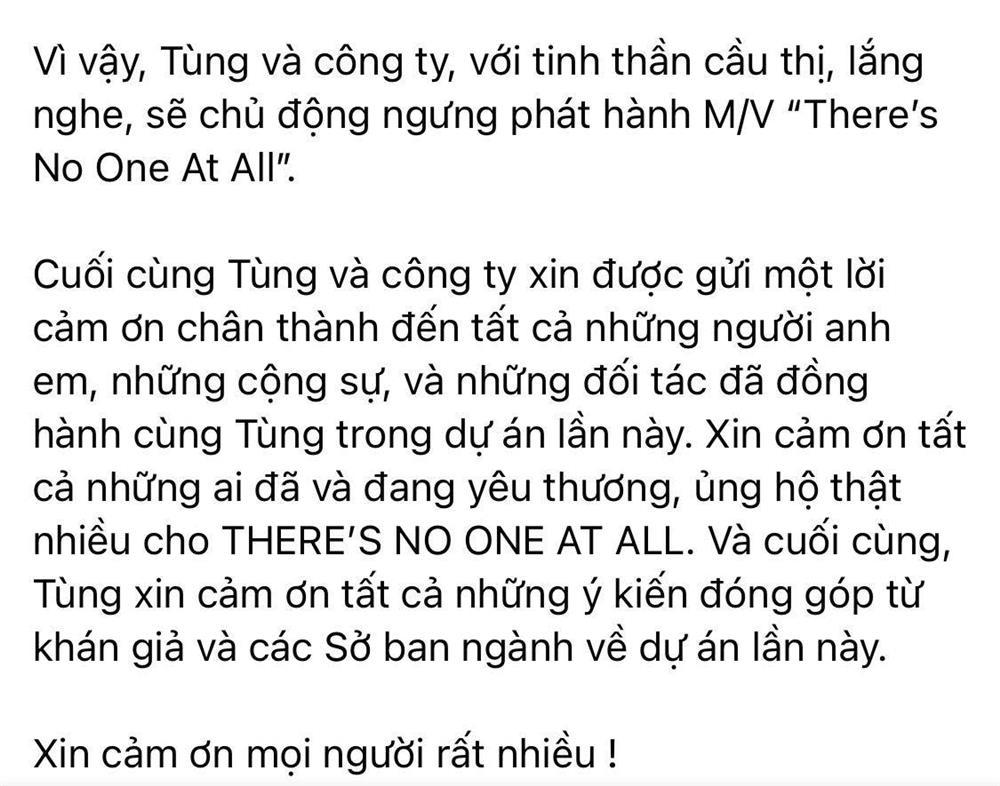 Contribution by Son Tung.
Show MV There is nobody at all was removed from Youtube by Son Tung.
do ha
According to VietnamNet
You are reading the article
Son Tung publicly apologized and took the initiative to remove the MV with the jump scene
at ngoc.Blogtuan.info – Source: Blogtuan.info – Read the original article here