From March to April, the domestic tourism situation is more exciting than ever. Famous places like Da Lat, Vung Tau, Phu Quoc, Hoi An, etc. will be crowded with guests in the upcoming holiday as this year's holiday lasts up to 3 days. Not only that, this period is also considered the "golden" season of the Vietnamese sea and islands as it is sunny, less rainy and the sea is calm and clear.
Even in 2 years of tourism "freezing", many tourists tend to find new and unfamiliar places. Part of this is exploring, the other part is limiting travel in crowded places to avoid the spread of the disease. So there they are, the following top 3 islands will tick all the boxes: unspoilt scenery, underutilized and not too crowded. It's too ideal to start planning a beach trip right away, isn't it?
pirate islands
This archipelago hides many secrets in its very name. Although not as famous as Phu Quoc or Nam Du, the Hai Tac Archipelago has its own charm because of its wild beauty and blue sea.
This archipelago has a total of 16 small islands, spoiled for choice. To get to Hai Tac Island, you must first go to Ha Tien and then buy a train ticket to get to the island. The journey time is almost 1 hour. The best time to visit Hai Tac Island is from December to April each year. At that time the sky is clear, there is little rain, the sea is calm and suitable for swimming and coastal activities. When tourists come to the island, they often go sightseeing by boat, dive to see coral, fish, catch sea urchins, catch snails to cook local dishes.
Some check-in locations in Hai-Tac Archipelago: National Sovereignty Beer, Hon Tre, Wooden Bridge, …
Nam Du Islands
Nam Du is an archipelago in Kien Giang Province, in the southeast of Phu Quoc Pearl Island and 250 km from Saigon. This place does not seem to have developed very much in terms of tourism, so this is a destination particularly interested by young people who love to travel and discover.
Photo: @vh.chiin, @iamldat, @sa.ng.1988
Possessing flawless and lyrical beauty, Nam Du has been likened to a "raw gem" hidden in the midst of the blue sea. When visitors come here, the first thing they think of is diving into the blue sea water and enjoying the fresh air. The most popular activity of tourists when coming to the island is renting a motorbike to explore the island. If you want to experience more, you can rent a tent to spend the night at sea. The most suitable beach is Hon Dau as there are coconut trees and a fairly large sandy beach suitable for both camping and playing.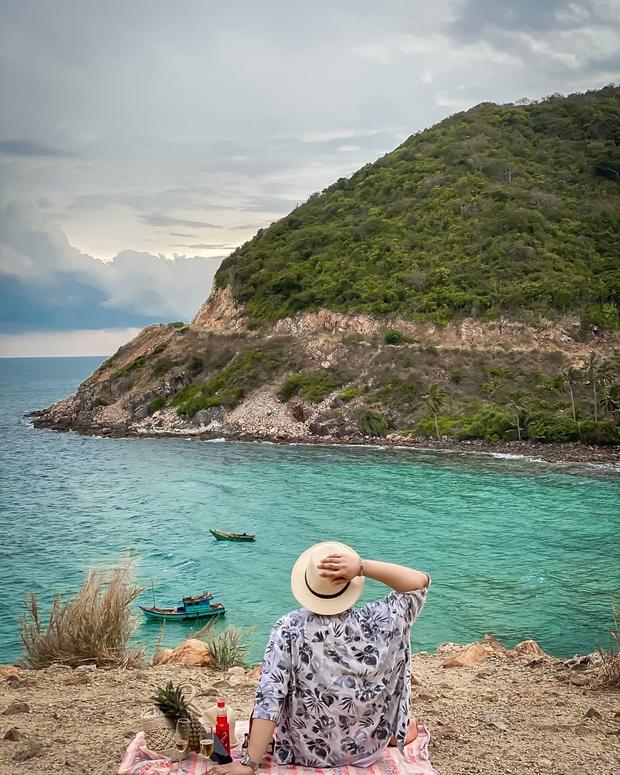 In addition, most of the inhabitants live from fishing and fish farming. Therefore, you can enjoy most fresh dishes such as grilled green fish with banana skin, grilled scallops with onion fat, stewed squid with ginger,….
Some check-in places in Nam Du Archipelago: Ngang Island, Mau Island, Cay Men Beach, Nom Island, Nam Du Lighthouse, Ma Thien Lanh Hill, etc.
Tho Chu Island
This is probably the island that is least mentioned by tourists as there is almost no professional tourism activity. However, Tho Chu Island is a must-visit place once in your lifetime to see how beautiful Vietnam's sea and islands are, to feel a very different life on an island far from the mainland.
Tourists who come here often choose to swim in Bai Ngu because this beach has an arch shape and is surrounded by two mountain ranges. So you can simply dive into the cool water and admire the beautiful landscape. In addition, you can take a walk around the island along the mountain road, go to the lighthouse to watch people fishing offshore, or experience squid fishing with fishermen.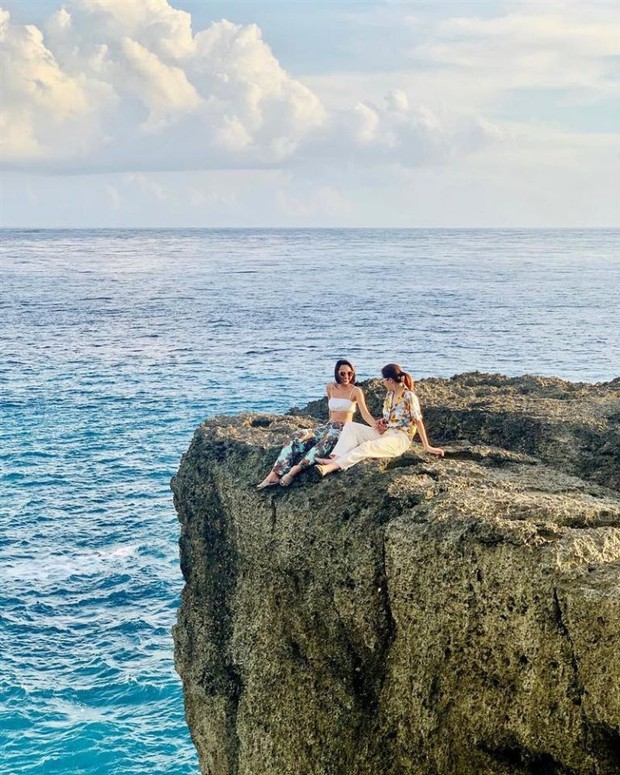 However, the road to Tho Chu Island is quite complicated. First you need to go to Phu Quoc island, go to Bai Vong port to board the Tho Chau 09 ship to the island. Every month, the boat departs on the 5th, 10th, 15th, 20th, 25th, 30th. After about 5 hours of sailing, you will reach Tho Chu Island. On the island there are markets, motels, restaurants, cafes, grocery stores and fish processing plants that you can open yourself.
Some check-in locations in Tho Chu Archipelago: Bai Ngu, Bai Dong, Nhan Island, Fishing Village,…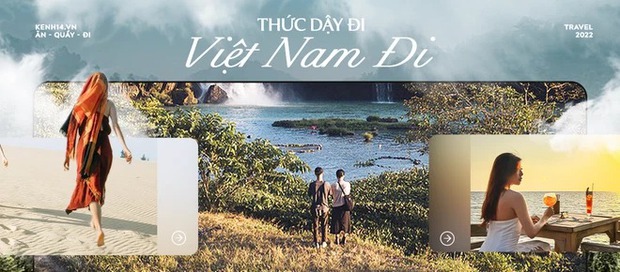 https://kenh14.vn/luu-gap-3-hon-dao-phai-di-bang-duoc-trong-dip-le-30-4-1-5-sap-toi-king-hoang-so- Gia-ca-hop-li-malai-con-not-phai-chen-lan-20220427185436447.chn
footerFbSdk.init(); }); });