Giáo dục
Life Style
"My body has no mother, no father. I have no relatives. I live in someone else's house, what kind of tree is that?"
If you are a puzzle games lover, you cannot miss the program As fast as lightning – where interesting puzzles are put together. According to many studies, playing jigsaw puzzles regularly improves intelligence, improves acumen, and increases social capital.
In Round 1, Episode 17, Season 3, the show gave a riddle that made both gamers and netizens "scratch their minds" and couldn't come up with an answer. The quiz has the following content:
"My body has no mother, no father. I have no relatives, I live in someone else's house, what tree is that?".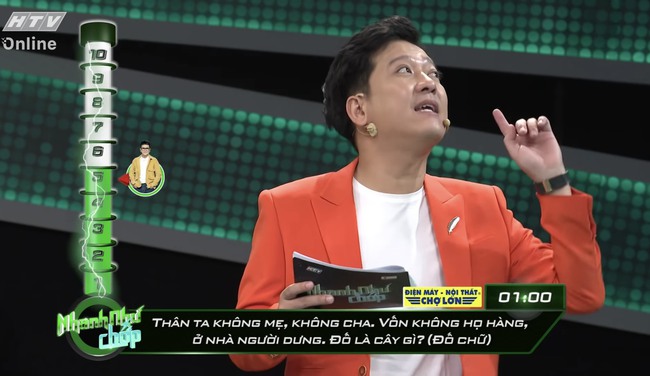 If you don't have the answer before the above quiz either, please read the program's answer: MISTLETOE.
Mistletoe is a living plant that attaches itself to other host plants. However, that doesn't mean they are meaningless. On the contrary, mistletoe is very good in treating many diseases. Mistletoe is also known as: Moringa, Chinese Woods, Loranthaceae, etc.
This plant is parasitic on many other trees such as star fruit, rice, jackfruit, pomelo, etc. Depending on the host tree, mistletoe has different properties and medicinal properties. Mistletoe is a climbing plant. Plant roots penetrate deep into the host plant to absorb nutrients. Branches are brittle, slippery, with many knots. The leaves are symmetrical or clustered, with some leaves in place, smooth, lingual, or oval.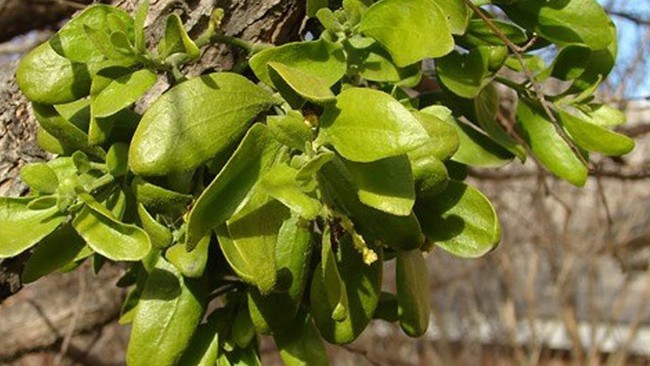 Depending on the plant species, mistletoe flowers can be bisexual or unisexual. Flowers often grow in the interstitial leaves in the form of racemes, canopy, and flowers. Corolla can be separated, usually they are reduced. Seeds have a liquid on the outside, this is a natural trait that allows the plant to cling to the host plant.
Most parts of the mistletoe plant can be used medicinally. According to our ancestors' experience, users should choose large, thick, green and not rotten leaves to make medicines. Small, yellow, and thin leaves tend to have less medicinal properties. The right time for the leaf harvest is in summer.
According to the records of oriental medicine, medicinal herbs have a slightly sweet, bitter, aromatic and neutral taste. The tree is called the Kidney and Liver meridians. With the above flavor, applying mistletoe medicinal herbs to rice plants as well as other types of mistletoe has the ability to promote health, tonify the kidneys, clear heat, detoxify, strengthen tendons and bones, and reduce inflammation. This use helps in curing diseases such as: osteoarthritis, glomerulonephritis, hypertension, kidney stones, rheumatism, etc.
https://afamily.vn/cau-do-tieng-viet-than-ta-khong-me-khong-cha-von-khong-ho-hang-o-nha-nguoi-dung-do-la-cay- gi-chi-so-iq-cuc-cao-moi-tra-dung-2022042917050759.chn
You are reading the article
"My body has no mother, no father. I have no relatives. I live in someone else's house, what kind of tree is that?"
at ngoc.Blogtuan.info – Source: Blogtuan.info – Read the original article here