Thế Giới
Life expectancy in Europe is falling during the COVID-19 pandemic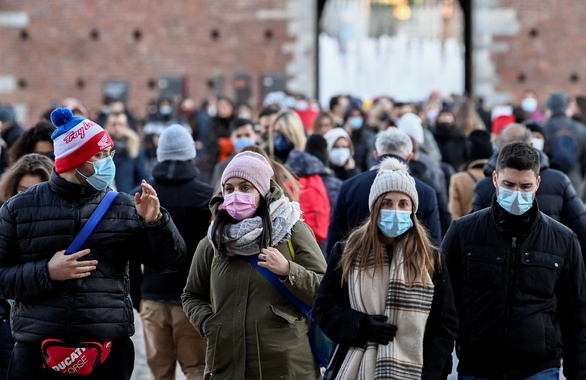 People in Milan, Italy wear masks at the same time – Photo: REUTERS
According to post-pandemic European Statistics Agency (Eurostat) data announced on April 25 COVID-19 outbreak in 2020, life expectancy has fallen in most EU Member States.
Specifically, the average life expectancy of women (83.2 years) in 2020 is higher than that of men (77.5 years). The decline in life expectancy was more pronounced for men (-1 year) than for women (-0.8 years).
In Belgium, the average life expectancy of the population in 2020 is 80.8 years, one year less than in 2019. Similar to the general European trend, the decrease in life expectancy in Belgium due to COVID-19 is more pronounced among men than among women.
Life expectancy in Europe has increased rapidly in recent years due to a number of factors including falling child mortality, higher living standards, improvements in education and advances in healthcare.
Official statistics show that life expectancy has increased by more than two years for every decade since the 1960s.
However, the latest data shows that by 2020 life expectancy fell in 23 of the 27 EU Member States, with the exception of Denmark, Estonia, Finland and Cyprus.
According to data from world meterEurope has recorded a total of 190.5 million cases and 1.8 million deaths from COVID-19.