Life Style
Giang Oi reviews the best hair care products worth buying
As a famous blogger, Giang Oi also often shares with people about life and beauty secrets. Like many other mothers, Giang Oi had a problem with thinning hair after giving birth. In order to regain the beauty of her hair, Giang Oi has tried many different hair care products, some products bring satisfactory results, others are not really as expected. If you are also looking for a conditioner for thick and straight hair, below you can immediately refer to Giang Oi original products and reviews.
---
Besides her take on life, Giang Oi also often shares about the cool home and beauty items she uses. Follow the personal page of this blogger, you can also discover a lot of useful things for everyday life.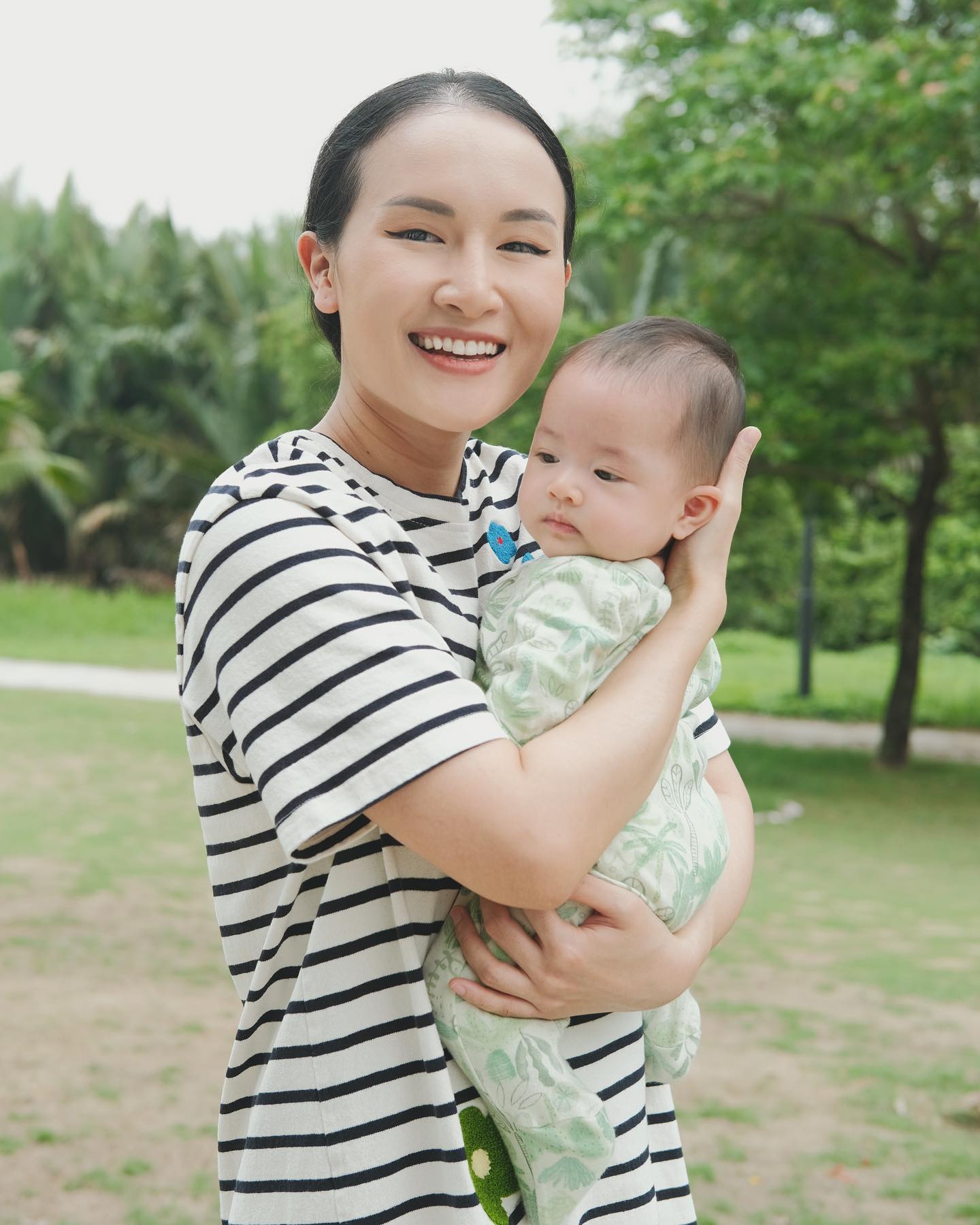 Like many other moms, Giang Oi struggles with thinning hair. Changes in hormones, lifestyle habits and hair care make hair fall out more easily, weaker and thinner after childbirth. In terms of beauty, thin hair also makes facial features look less attractive in some places. Therefore, Giang Oi is also very concerned about this situation, she has been looking for many different hair care products, hoping that she can improve the condition of thinning hair.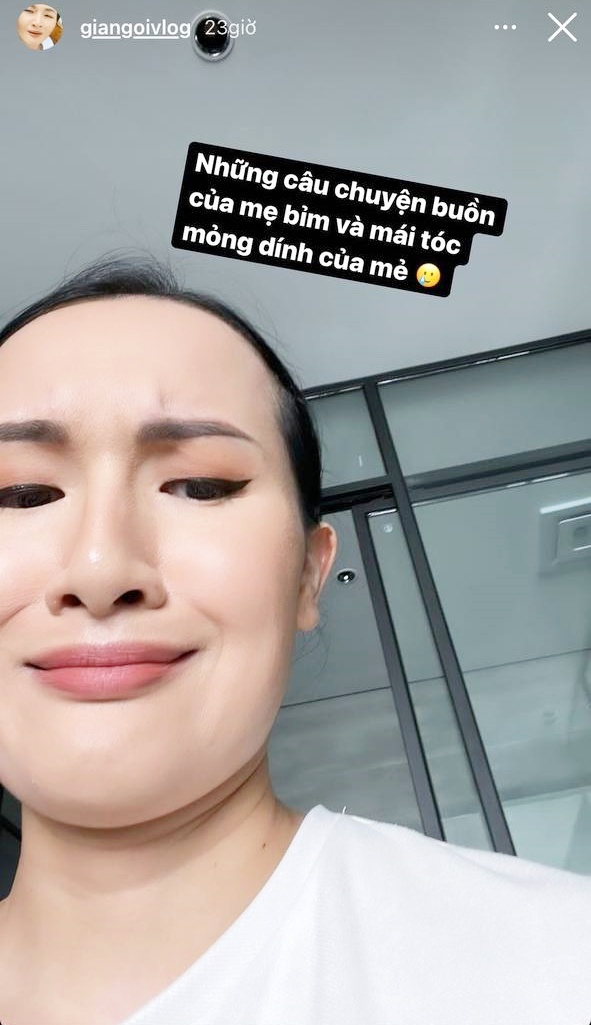 The last hair conditioner she uses is BareSoul Hair Serum. BareSoul BREEZE Hair & Scalp Serum is an essence that nourishes and reduces hair fall with ingredients containing a combination of Hydrolyzed Keratin and Aquaxyl to instantly hydrate, strengthen bonds and elasticity, return healthy shine and softness to the hair. The nutrient Cegaba 5%, Vitamin B5 and Grapefruit Essence in the product help to effectively nourish the scalp and hair follicles, help regenerate new hair, increase hair density and make hair stronger and smoother.
Although she has only been using BareSoul BREEZE Hair & Scalp Serum for a short time, Giang Oi is very positive about the product. She appreciates the product for its ability to moisturize and smooth hair without causing uncomfortable stickiness.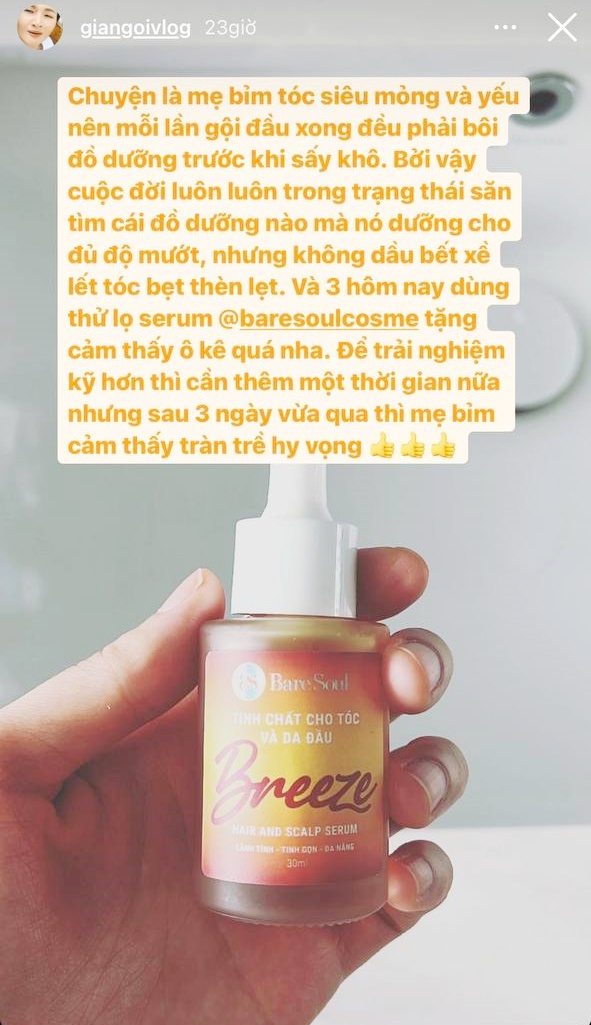 Before that, Giang Oi was also "in love" with Love Beauty And Planet Smooth & Serene Leave-In Smoothie Cream hair cream. Formulated with precious Moroccan Argan Oil and delicate French Lavender to condition frizzy hair and leave it smooth and manageable. The product is designed in the form of a bottle with a convenient and compact pump, suitable for busy girls.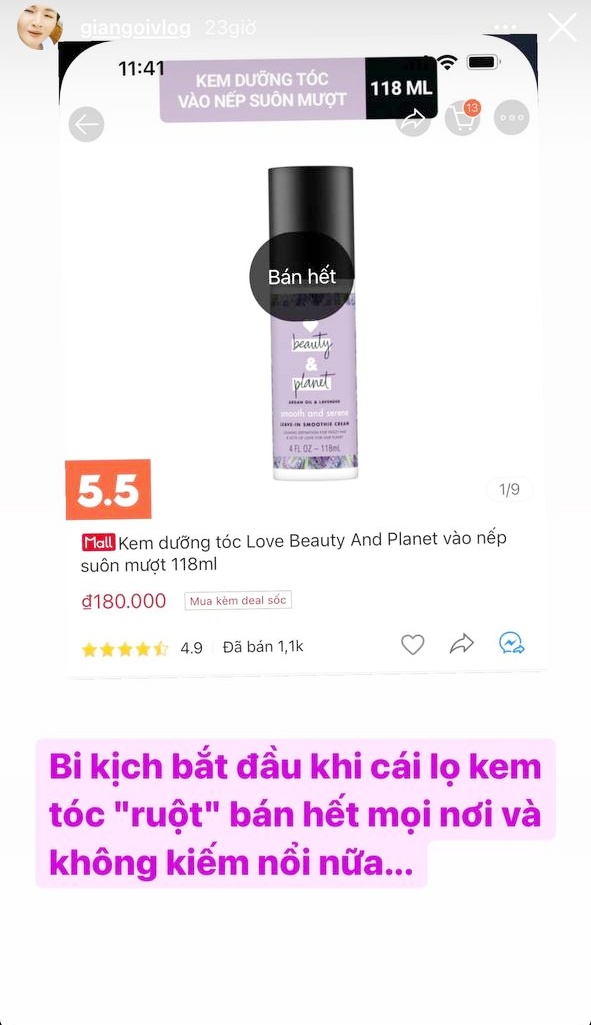 Another product Giang Oi used was Kracie Ichikami Care and Style, a Japanese household hairspray with lotus seed extract and rice bran powder. However, Giang Oi found that this product did not bring noticeable results.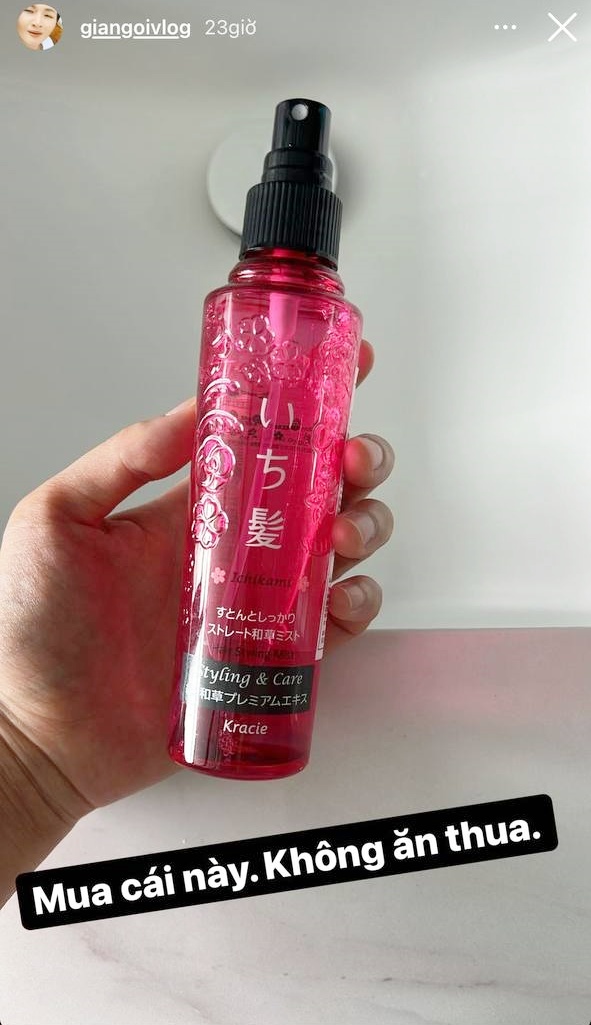 Recommended place to buy: Connie39; Price: 272k
In addition, Giang Oi also tried Moroccanoil's popular hair conditioner line, which uses antioxidant-rich argan oil extract to prevent tangles, increase shine and provide nutrients to make hair manageable and supple. However, Giang Oi found that the product didn't really improve her hair significantly, making it easy to leave the hair greasy.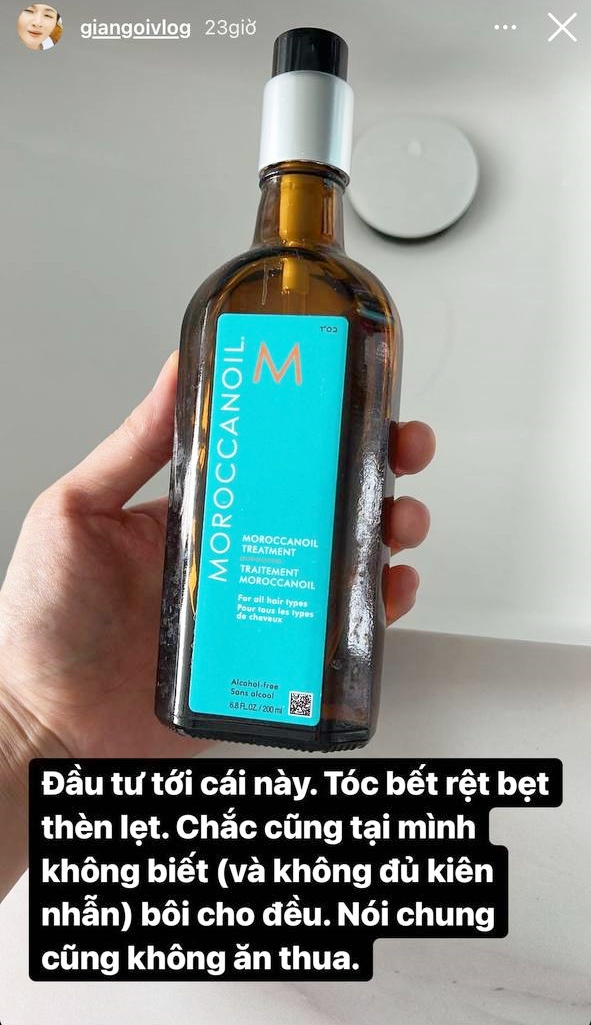 Also, Giang Oi loves Cocoon's hair care line, which contains grapefruit essential oil. The product contains pure grapefruit essential oil from the grapefruit peel, the active ingredients xylishine and vitamin B5 (panthenol), a hair conditioner with grapefruit oil to reduce hair loss and dryness and provides nutrients to keep hair smooth and soft.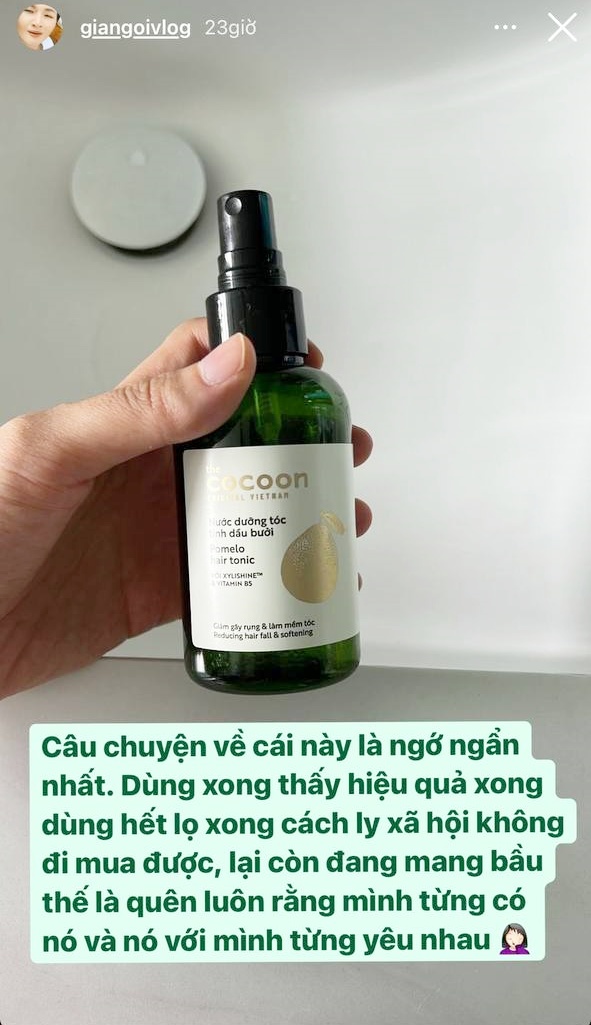 If you are looking for a thick and smooth hair care product, you can immediately refer to Giang Oi's suggested products.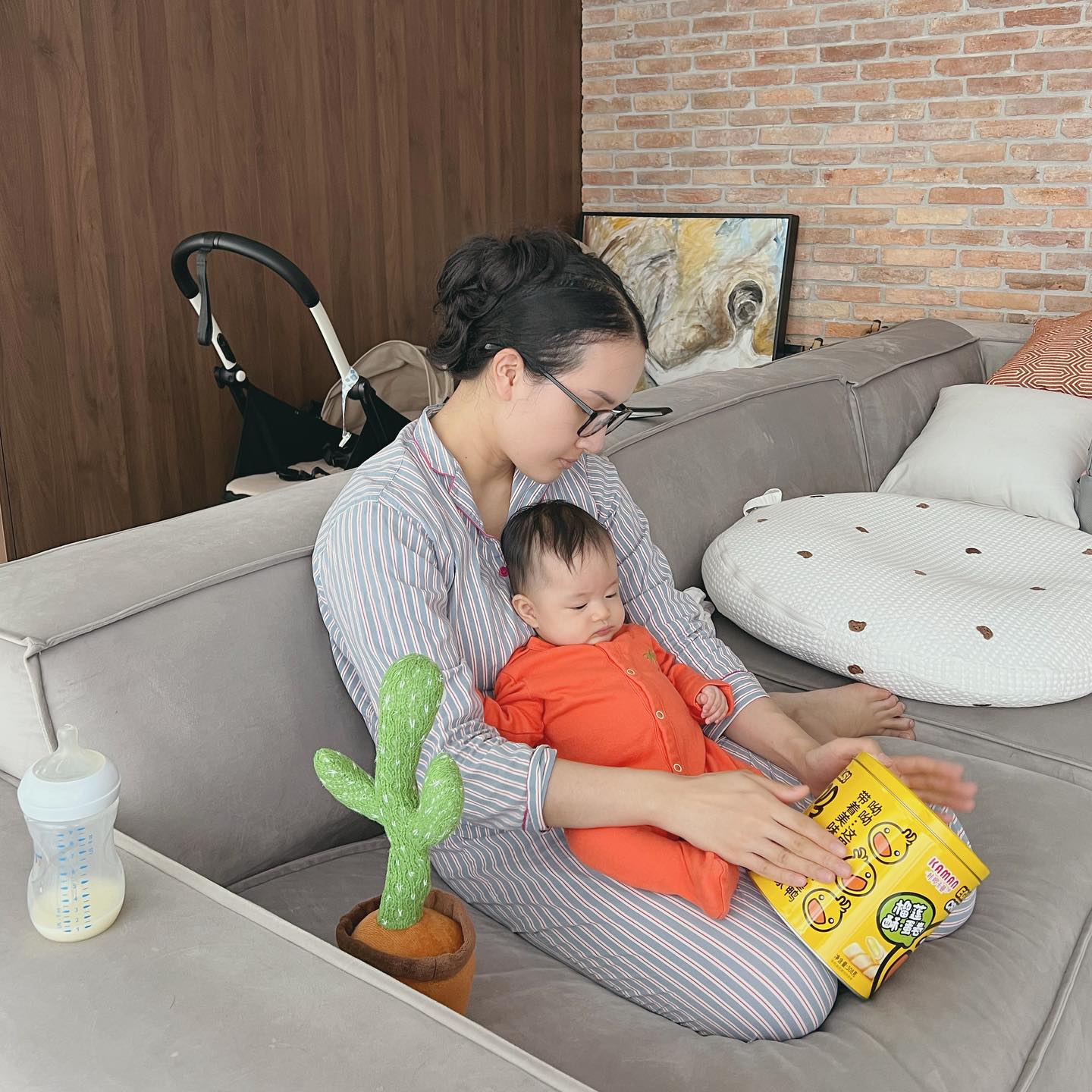 https://afamily.vn/giang-oi-rung-toc-mong-dinh-sau-sinh-mach-chi-em-nen-mua-mon-nay-de-f5-toc-day-muot-20220428120504011. chn