Business
Experts reveal how to trick the eye to make a small toilet look bigger
Use the same color scheme for walls and ceilings
The design creates a sense of space separation by choosing a contrasting color between the walls and ceiling, unintentionally making the small main area even smaller. The same with the toilet.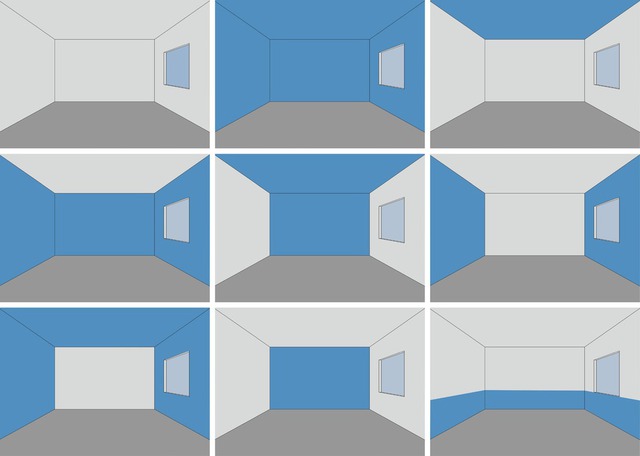 How colors "fool" the eye. (Photo: ArchDaily)
According to experts and designers, if your bathroom has a modest area, use a uniform combination of pastel colors or typical shades of white. They help reflect light, expand space, and make the room appear larger than it actually is.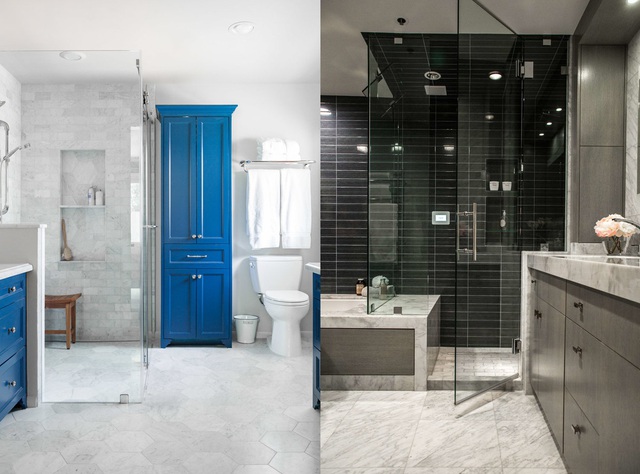 "Expand" the space by using the same bright, uniform rather than contrasting colors for the walls and ceiling. (Photo: Pinterest)
Install a large mirror
Mirrors are an indispensable accessory in every bathroom. In toilets with a small area, it helps a lot with "cheating".
A large mirror touching the ceiling, with a lighting system above it, makes the room feel more spacious and airy.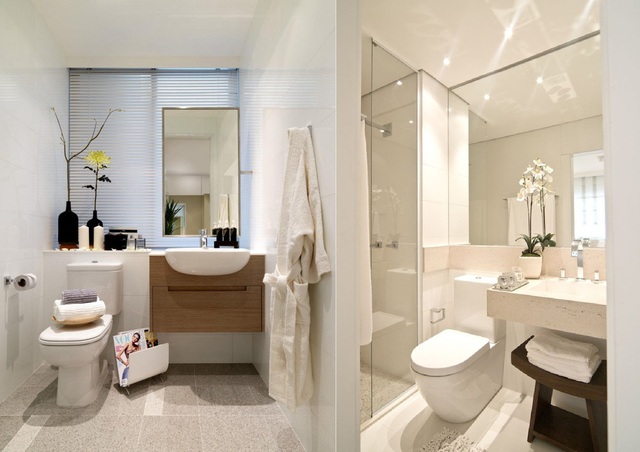 The difference in choosing the size of the mirror on the ceiling. (Photo: web)
The ideal place for a mirror is across from a window in a room, giving the illusion of two windows in the same small space.
Use natural light
Natural light creates a sense of seamless connection between inside and outside, making the space feel more open and spacious than the actual area. This is also a factor that determines the beauty of your bathroom.
To let in natural light and still ensure privacy, you can use translucent blinds or tinted glass windows of the same color.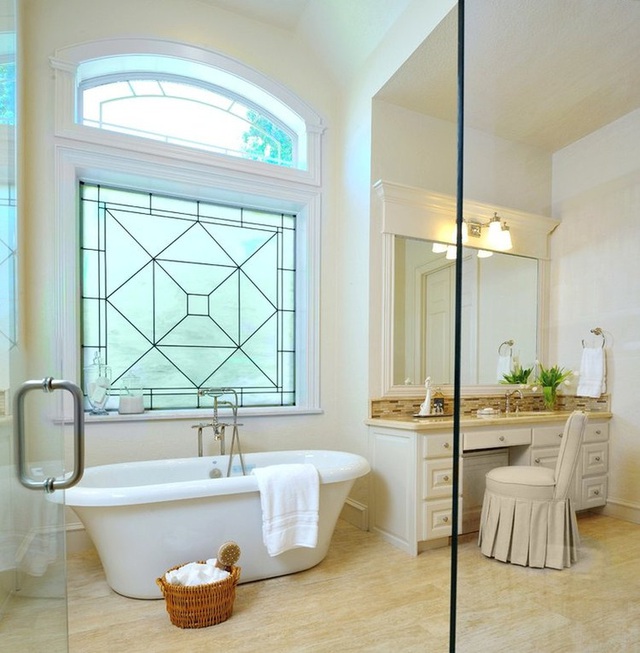 The toilet with milky white glass still brings privacy. (Photo: Pinterest)
The toilet is a place that is often subject to high humidity, and plenty of natural light also helps prevent the growth of mold and harmful bacteria in this area.
Choose large tiles
Wall tiles with small tiles, with many joints (joins help the tiles form a block, avoid warping or cracking, breaking) inadvertently turn the wall almost into an intertwined network, causing confusion.
This should be avoided, especially in toilets with a small area. Use large tiles, especially with light colors.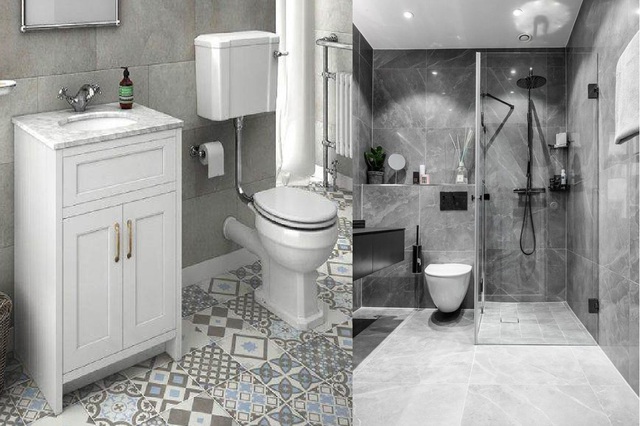 Large tiles are the first choice for bathrooms with a modest area. (Photo: web)
Large, bright tiles make your bathroom more airy and trendy.
Design hanging cupboards or shelves
In small toilets, the layout and arrangement of essential items and equipment with usage needs has taken up quite a bit of space.
Therefore, other types of supporting equipment such as cabinets and shelves must be intelligently installed in a way that makes the best use of space, so that the toilet is still filled with utensils without becoming cluttered, creating secret bottlenecks. .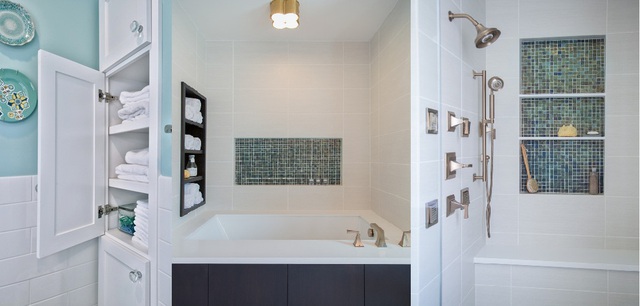 Closets and shelves help optimize the space. (internet photo)
Wall-mounted design is the most effective solution. It not only meets the needs of the family, but also saves maximum toilet space.
Instead of putting bulky cabinets and shelves on the floor, have them "hide" against a blank wall. This is a suitable choice for small toilets and has a structure with many niches and corners.
synthetic
https://soha.vn/chuyen-gia-tiet-lo-cach-danh-lua-thi-giac-de-nha-ve-sinh-nho-gio-trong-rong-ra-may-lan-20220428172617618. hmmm
You are reading the article
Experts reveal how to trick the eye to make a small toilet look bigger
at ngoc.Blogtuan.info – Source: Blogtuan.info – Read the original article here