Du Lịch
Exciting "Horses in the Clouds" race in Sapa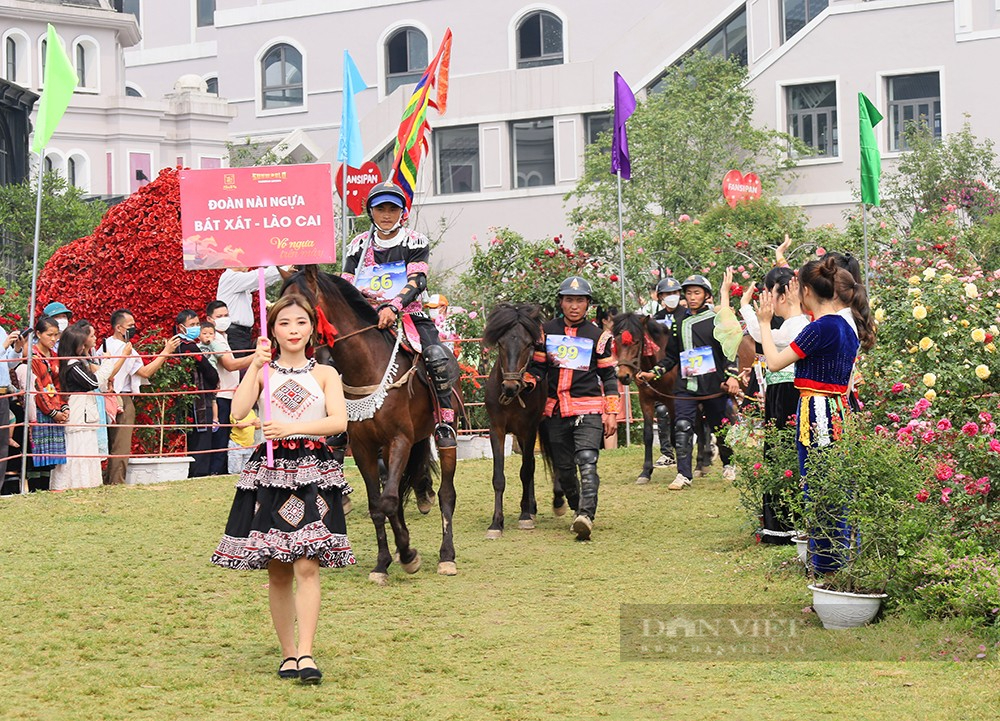 The horse racing is organized to recreate the beauty and traditional horse racing culture of the highland ethnic groups in Sa Pa, Lao Cai and the Northwest, and to help attract tourists to the Fansipan Legend Cable Car tourist area. Sapa in particular and the city of Sapa in general.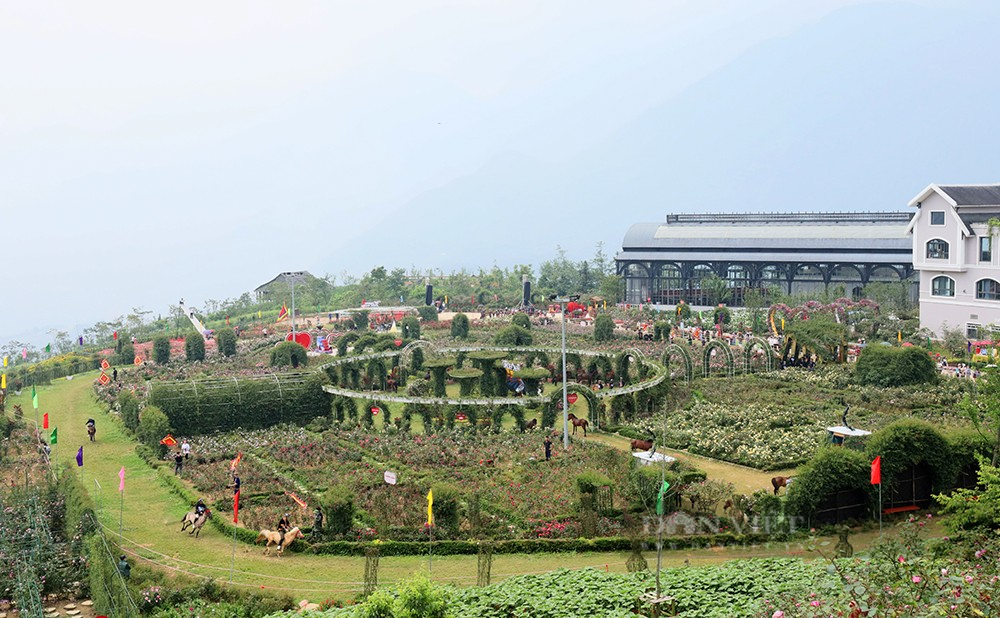 The 4th Horses on the Clouds race will feature 30 outstanding jockeys from Bac Ha, Si Ma Cai (Lao Cai) and Tuyen Quang provinces.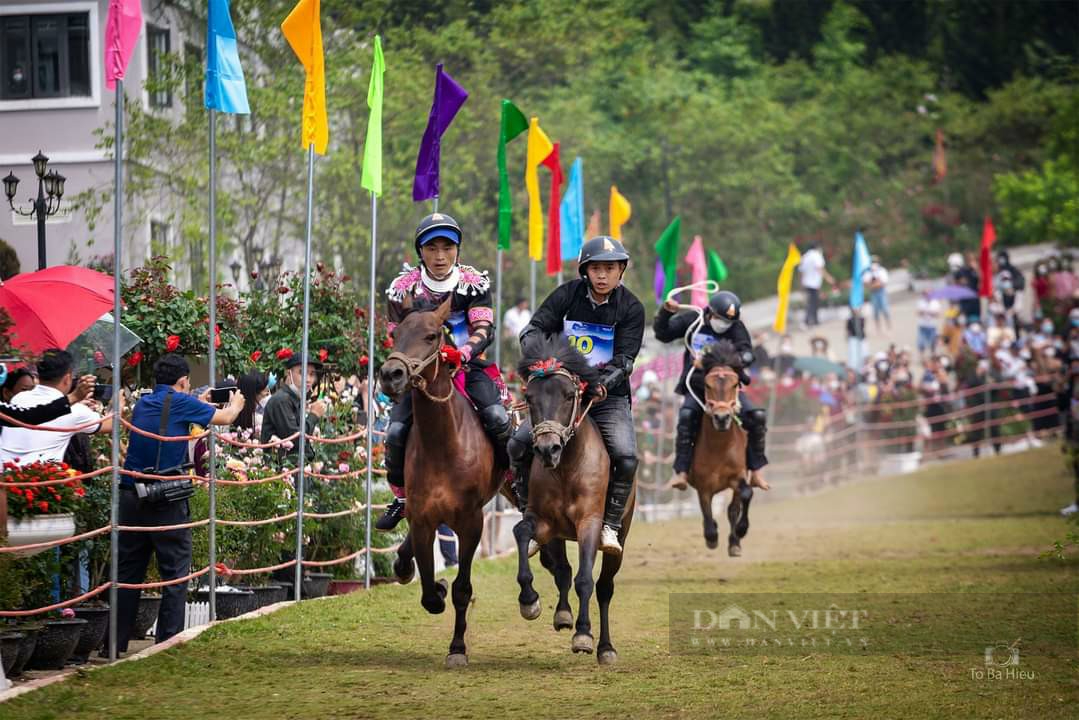 On April 29, in the Group A Preliminary Round, 30 jockeys and racehorses competed bitterly to select 15 excellent horses to enter the Group A Preliminary Semifinals and 3 excellent racehorses to enter the Group A Preliminary Round. Group A Preliminary Final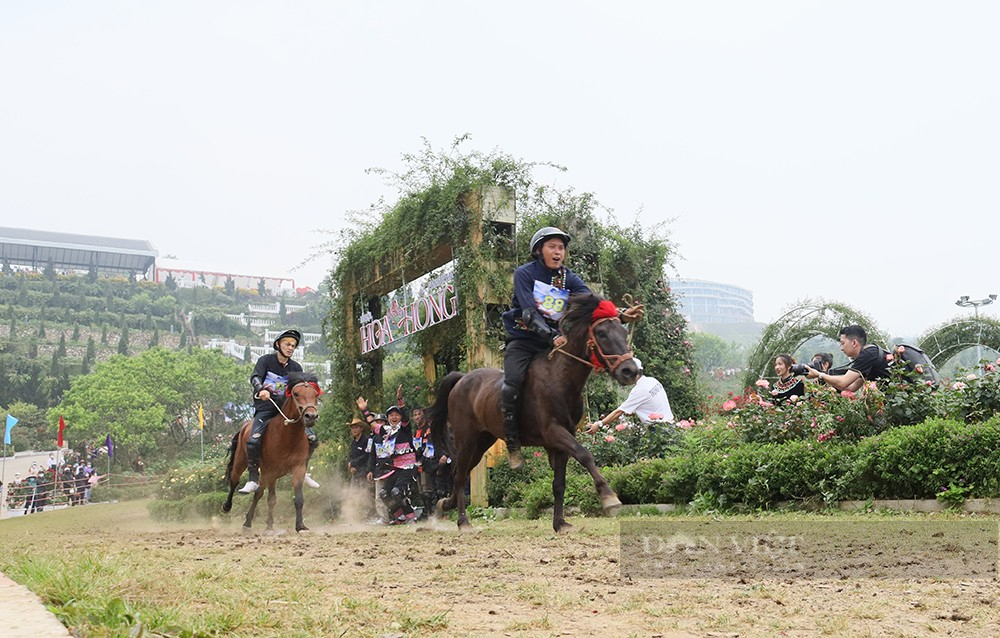 As a result, horse number 88, driven by jockey Trang A Gio from Bat Xat district, won first prize. Horse number 11, driven by jockey Lam Van Thieu from Bac Ha district, won second prize and jockey Giang Seo Vu from Bac Ha district won third prize in the group A preliminary round.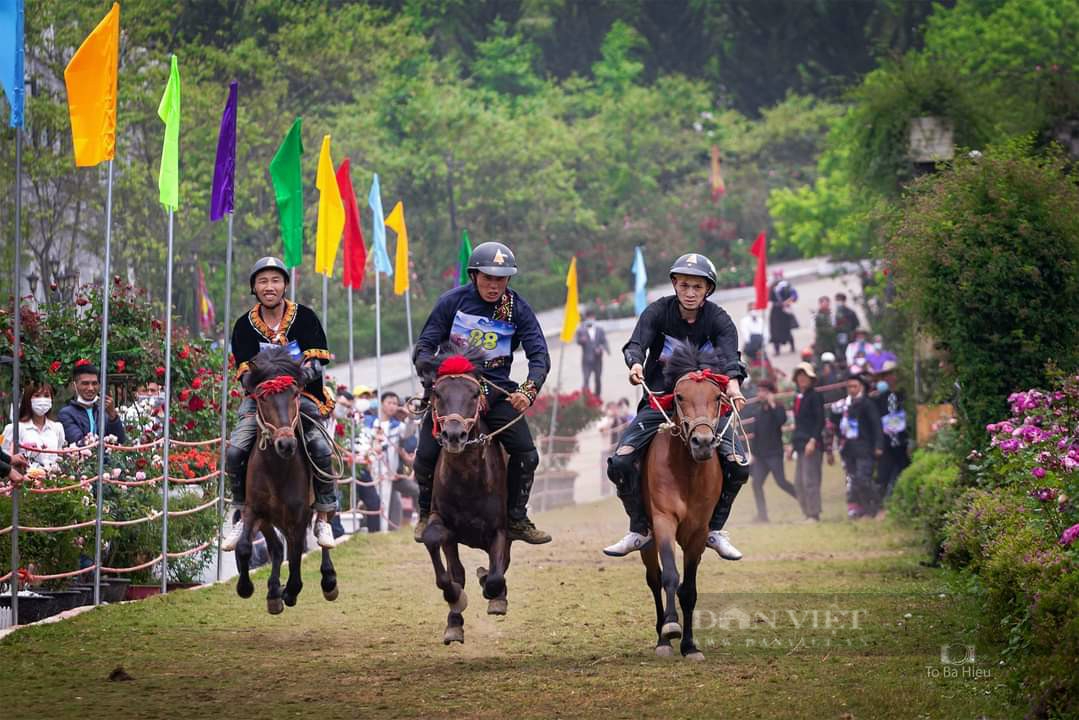 The qualifying rounds of the 4th "Horses in the Clouds" race will take place continuously on April 29th and 30th, the semi-finals on the morning of May 1st and the final round on the morning of May 2nd at the Rosengarten cable car station.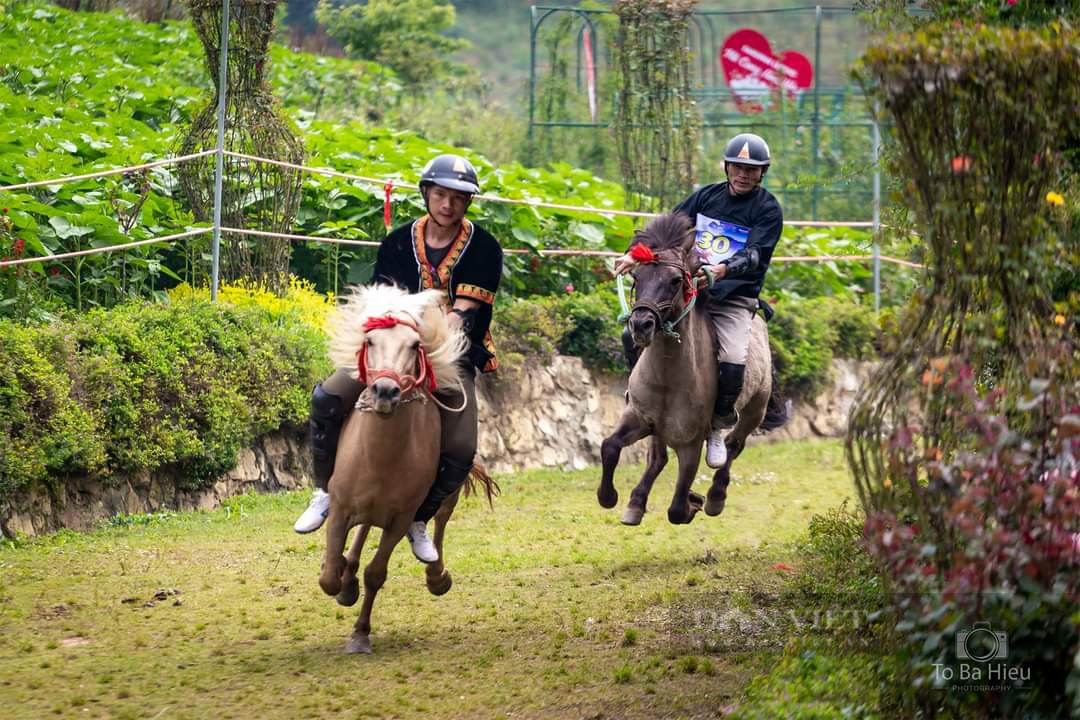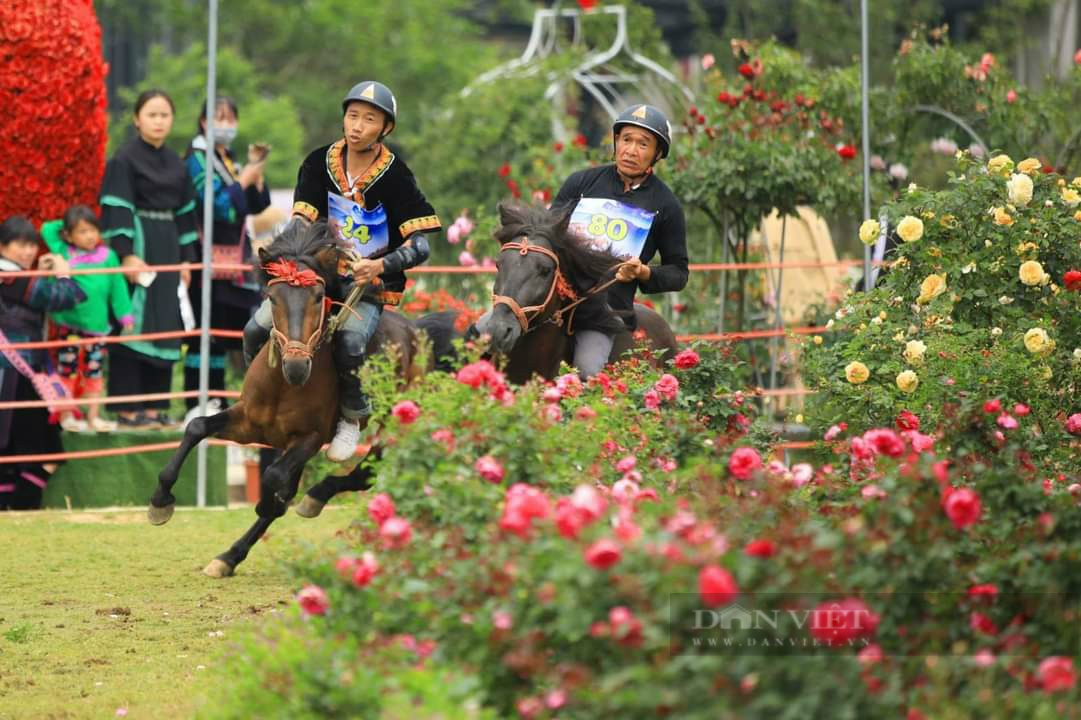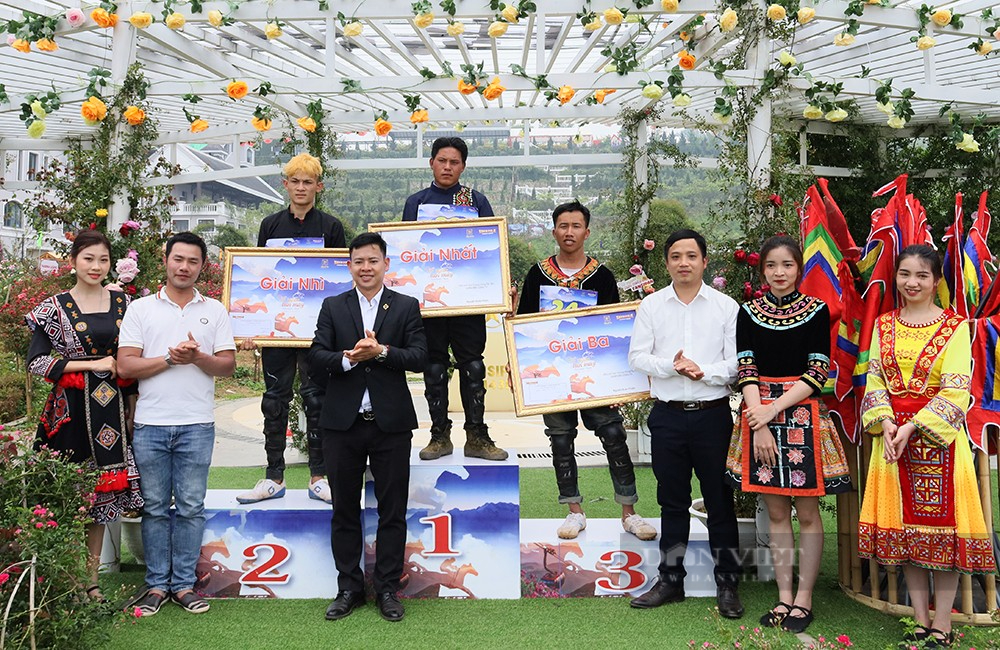 In addition to the dramatic and exciting Horses on the Clouds race, which takes place during the holiday season from 4/30 until 1.5. coming to Sapa, visitors can also experience many unique cultural and artistic activities such as: introduces the "Sa Pa Love Market"; experience tourism products: Sa Pa – brocade and flowers; Brocade fair, gifts, souvenirs and specialties of Lao Cai.
Street Carnival with a unique art program based on folk materials from 6 ethnic groups in Sa Pa city (Mong, Dao, Tay, Giay, Xa Pho, Kinh); cultural discovery festival of the Ta Phin ethnic groups; stone and flower festival; Cultural program of Sa Pa Flavors and Colors and Cat Cat Cat Cultural Festival.