Ô tô - Xe máy
Distorted car owner, what is the customer's responsibility?
Self-driving car rental is a very popular business in Vietnam, especially during the Tet holiday. However, many self-driving rental car owners are currently experiencing a headache as the policy of treating traffic violations with cold fines is tightened.
In many cases, the car owner suddenly receives a police administrative offense notice after the contract with the lessee has been terminated. In this case, the vehicle owner or the vehicle renter must pay a fine. ?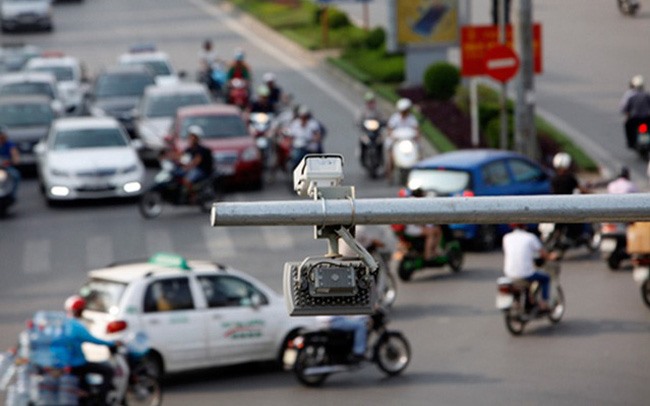 Lawyer Nguyen Hong Thai – Hanoi Bar Association said most traffic errors are specifically punished by vehicle drivers. In the case of rental, the owner of the rental car is to be contacted in case of a fine as this is the only information the authorities have to make a sanction decision.
So this is the relationship between 3 parties including government agencies, car owners and renters. There will certainly be a contract between the car owner and the lessee of a high value property like a car and there will be provisions on liability in case of collision, damage or even administrative penalties. .
According to a Thai lawyer, there will be 2 ways to deal with cold fines in self-driving car rental.
One is to contact the renter to request a refund of the penalty, if the renter does not pay, then initiate a civil suit.
The second is the person who previously contracted and deposited the room, after receiving the delivery of the vehicle, it is stipulated that after 10-20 days the deposit will be returned. During this time, the car owner will check the fine and actively deduct the deposit if administrative duties arise during this rental period.
The rental contract for self-driving cars often includes details of the rental car provider, but this does not mean that this person is locked into an address specified in the contract. It is therefore not possible to contact the renter upon receipt of a fine notice.
For self-driving cars, the rights and obligations of both parties from day to day, the lessee will be responsible, this clause must be clearly stated in the contract.
After the customer returns the car, the rental company has to keep a deposit for about 15 days and then return it to the customer. At this point, the owner must check the management system to determine whether or not the rental car will be fined.
This is the responsibility and in the interest of the landlord. If you don't, you will have to pay a fine.