Business
Customers flock to Da Nang, the airport, the train station is hard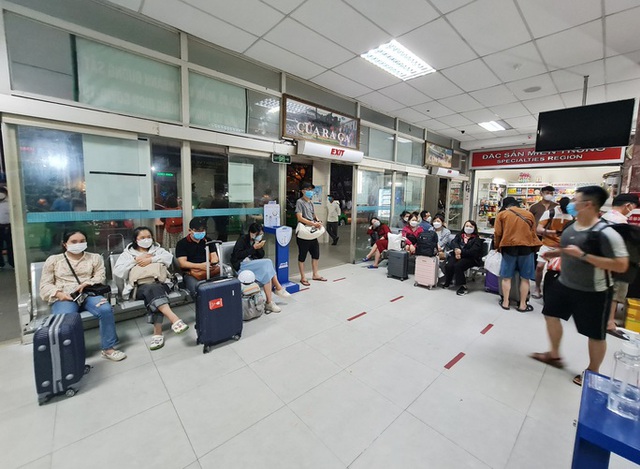 On the morning of April 29, the SE7 train arrived at Da Nang Station, bringing a large number of tourists to the city. Da Nang railway station is expected to accommodate about 8,000 passengers. In the days near the holiday, Da Nang Railway Station sells an average of 500 tickets/day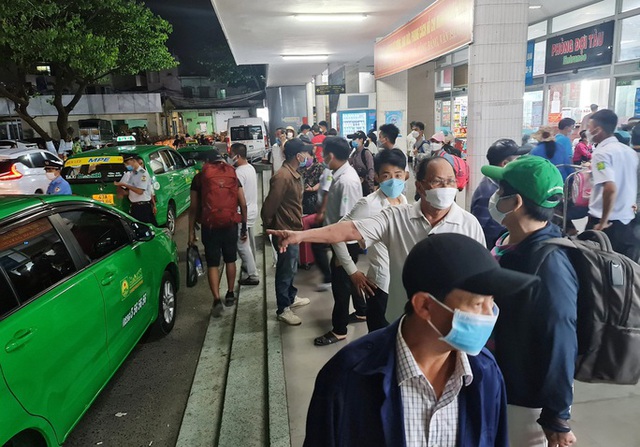 In front of the train station, taxis, grabbers are bustling about, unlike the deserted scene before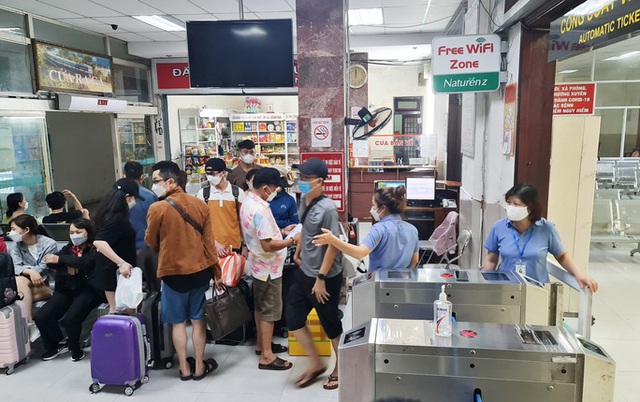 The number of visitors to Da Nang during the April 30 and May 1 holidays increased sharply over the same period. Mr. Truong Cong Son (a tourist from Ha Tinh) said that his family had been planning to go to Da Nang for a long time, but hadn't had the right time yet. This holiday has a lot of rest, he also asked to take an extra day off to book train tickets to Da Nang with his family of 4.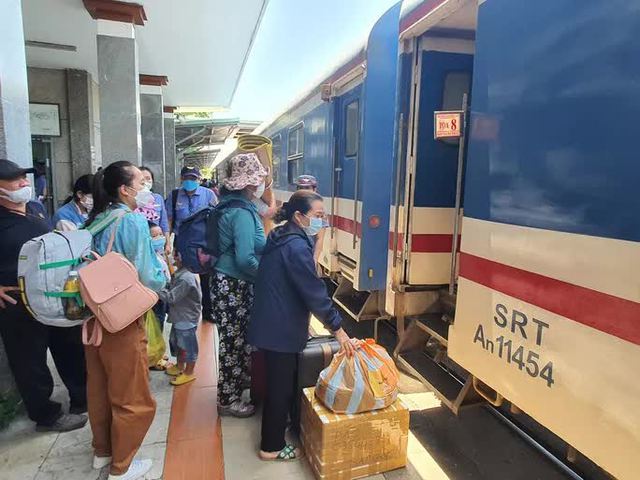 As mentioned earlier, the number of visitors to Da Nang steadily increased and remained constant from April 26th to April 4th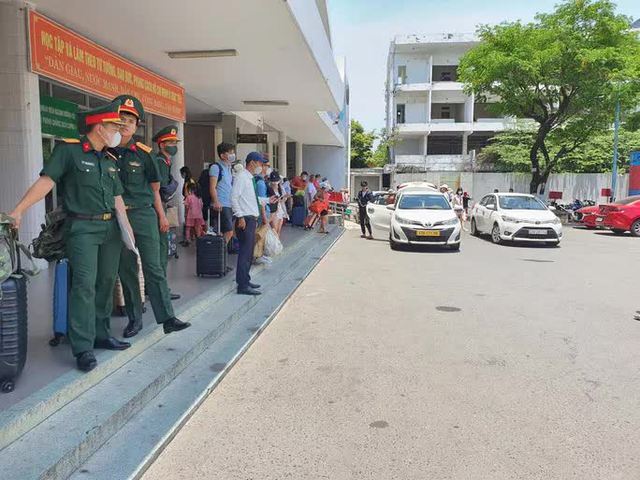 Da Nang Railway Station has increased 2 pairs of trains SE21/22 on the Da Nang – Ho Chi Minh City route and SE19/20 on the Da Nang – Hanoi route. Also, the company added more wagons and opened additional seats, the railway industry will provide enough seats for passengers.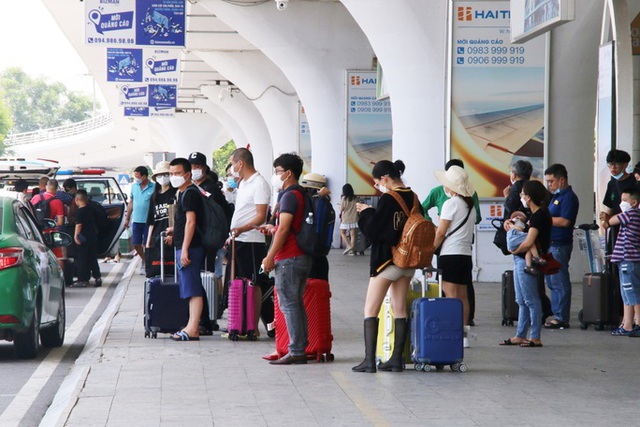 Flights were registered at the domestic terminal of Da Nang Airport on the morning of April 29. Most are tourists traveling with their families and on group tours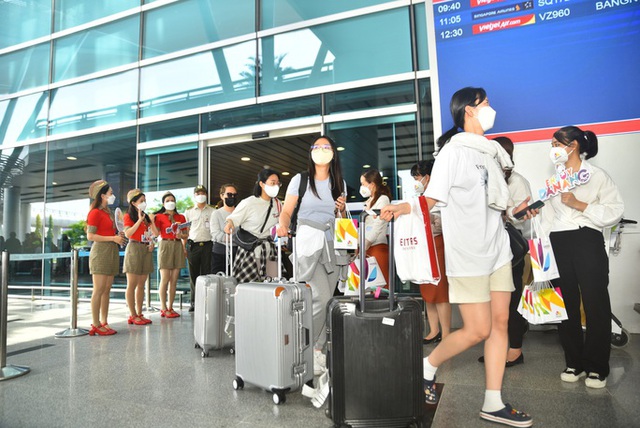 On the occasion of April 30 and May 1, Da Nang Airport has scheduled 168-180 domestic flights per day; International flights 16-20 flights/day. Da Nang International Airport organizes check-in counters, boarding counters and baggage claim conveyor belts according to the process to ensure science and efficiency.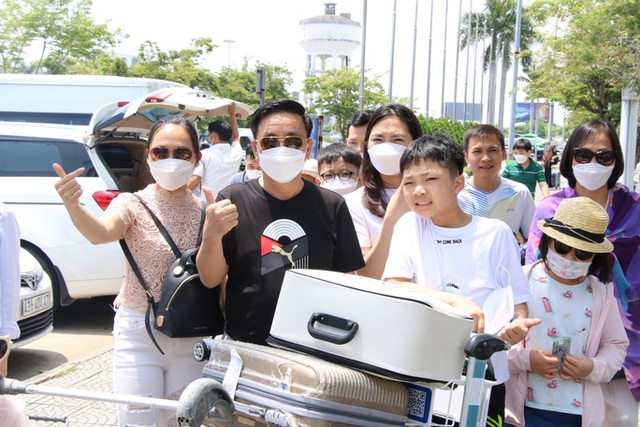 Tourist Nguyen Van Thanh (from Hanoi) excitedly said that his family had been looking for tickets and booked a tour to Da Nang more than two months ago. Immediately after landing at Da Nang Airport, the extended family will visit the beach, Ba Na Hills and other public places as planned.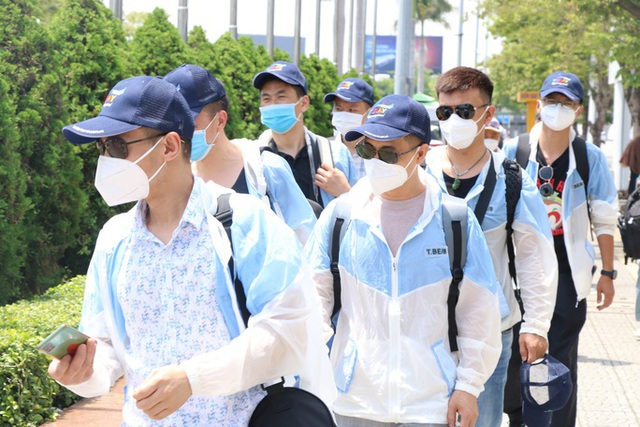 Traveling by tour is chosen by many people when they come to Da Nang on this holiday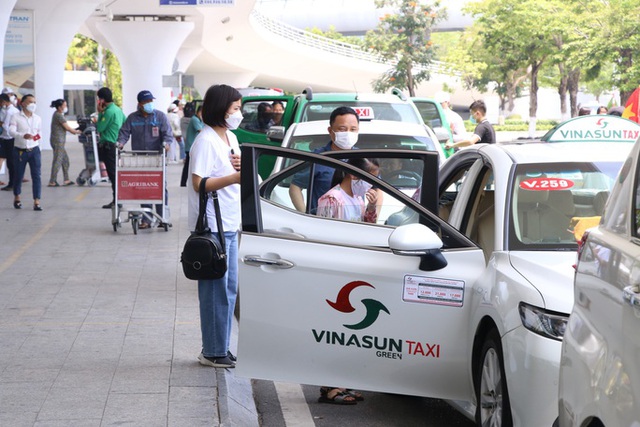 Faced with an increasing number of passengers, Da Nang Airport splits the crew to be fully equipped and coordinates with the service units of VIAGS, SAGS and Pacific Airlines to increase loading and unloading staff to avoid the loss of to avoid baggage. Stuck, which can lead to breakage, tearing, local blockage of the system and possible delay in flight…; strictly implement the regulations on disease prevention and control, implement the "5K message" well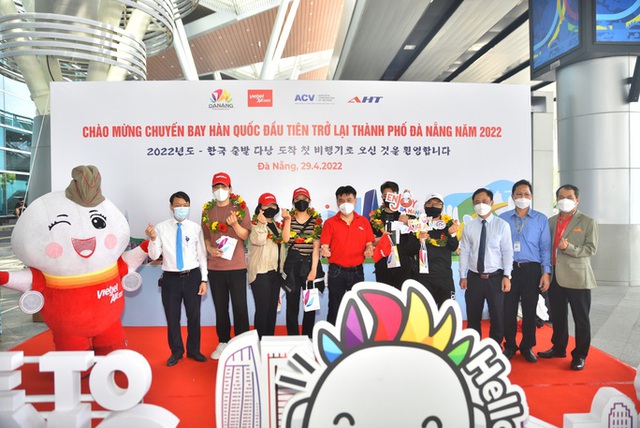 In the morning of the same day, the Da Nang Tourism Ministry and Vietjet Air held a ceremony to welcome Incheon-Da Nang flight VJ879 to Da Nang International Airport. This is an activity to celebrate the resumption of the Korea – Da Nang trade route after a long period of freeze due to the Covid-19 epidemic.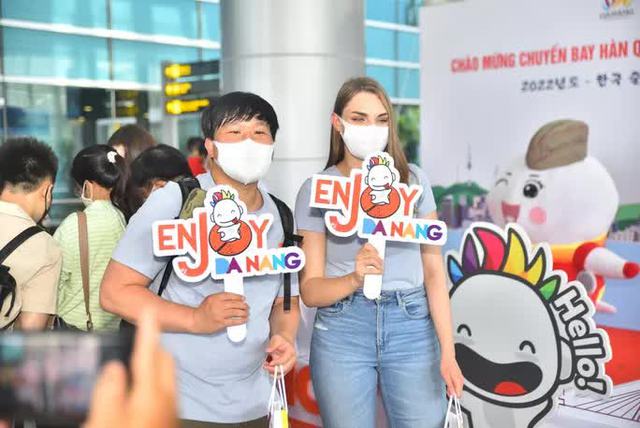 The first flight, VJ879, landed at 9:40 this morning, carrying more than 220 passengers from Incheon, Korea to Da Nang. Each passenger on Flight VJ879 received souvenirs from the Da Nang tourism industry, including: key chains, travel publications, special sesame dry cakes, and a set of masks and hand sanitizer gels for a trip. safe and complete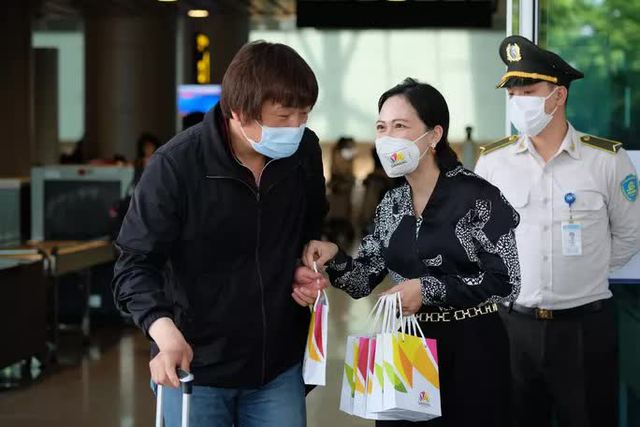 As expected, from April 27 to May 3, the total number of domestic and international flights to Da Nang is expected to reach about 600 flights (including 18 international flights from Singapore, Thailand and Vietnam). , South Korea). The room capacity of 4-5 star hotels and resorts is expected to reach about 70-75%, of which coastal hotels will reach over 90%, hotels in central areas have a capacity of about 50%.